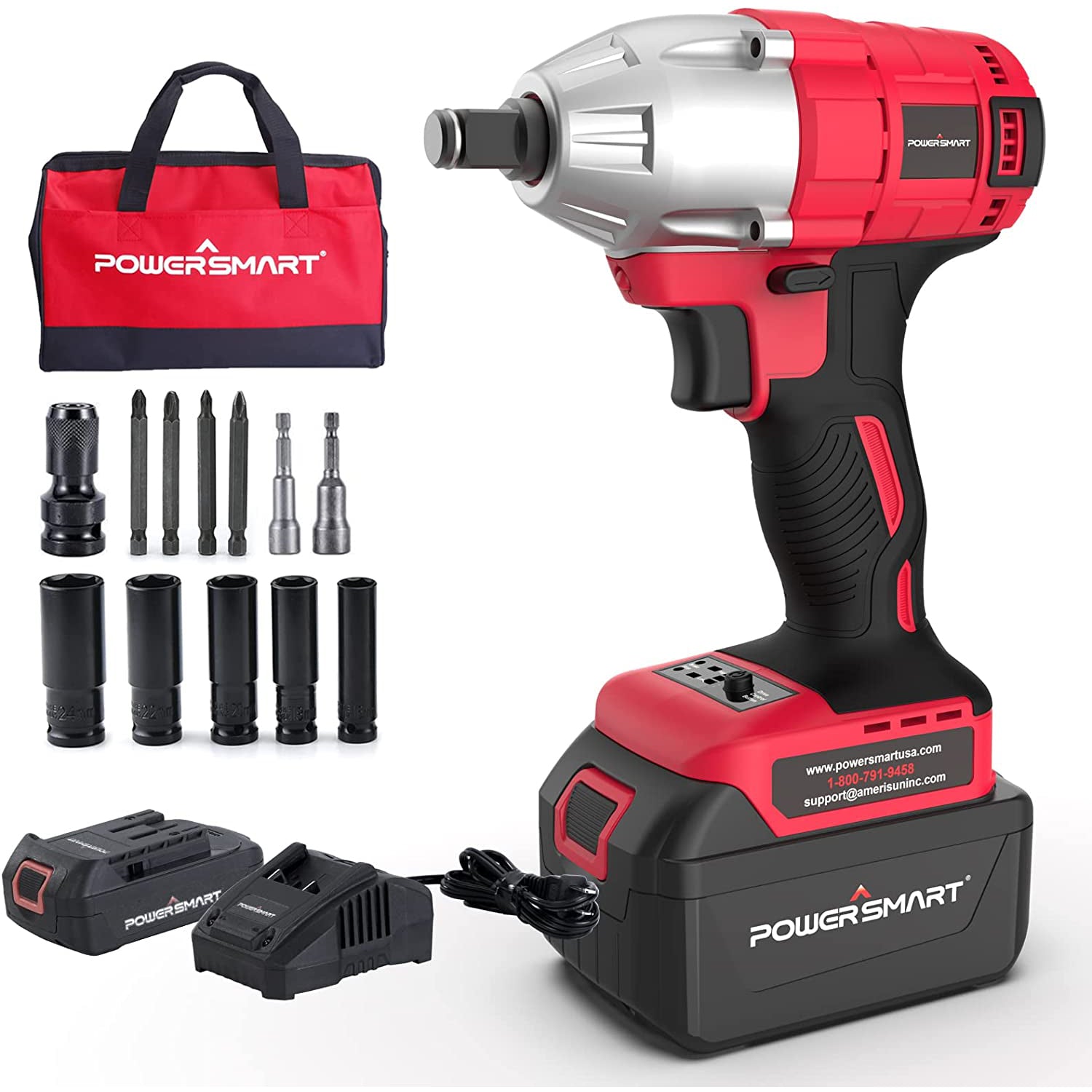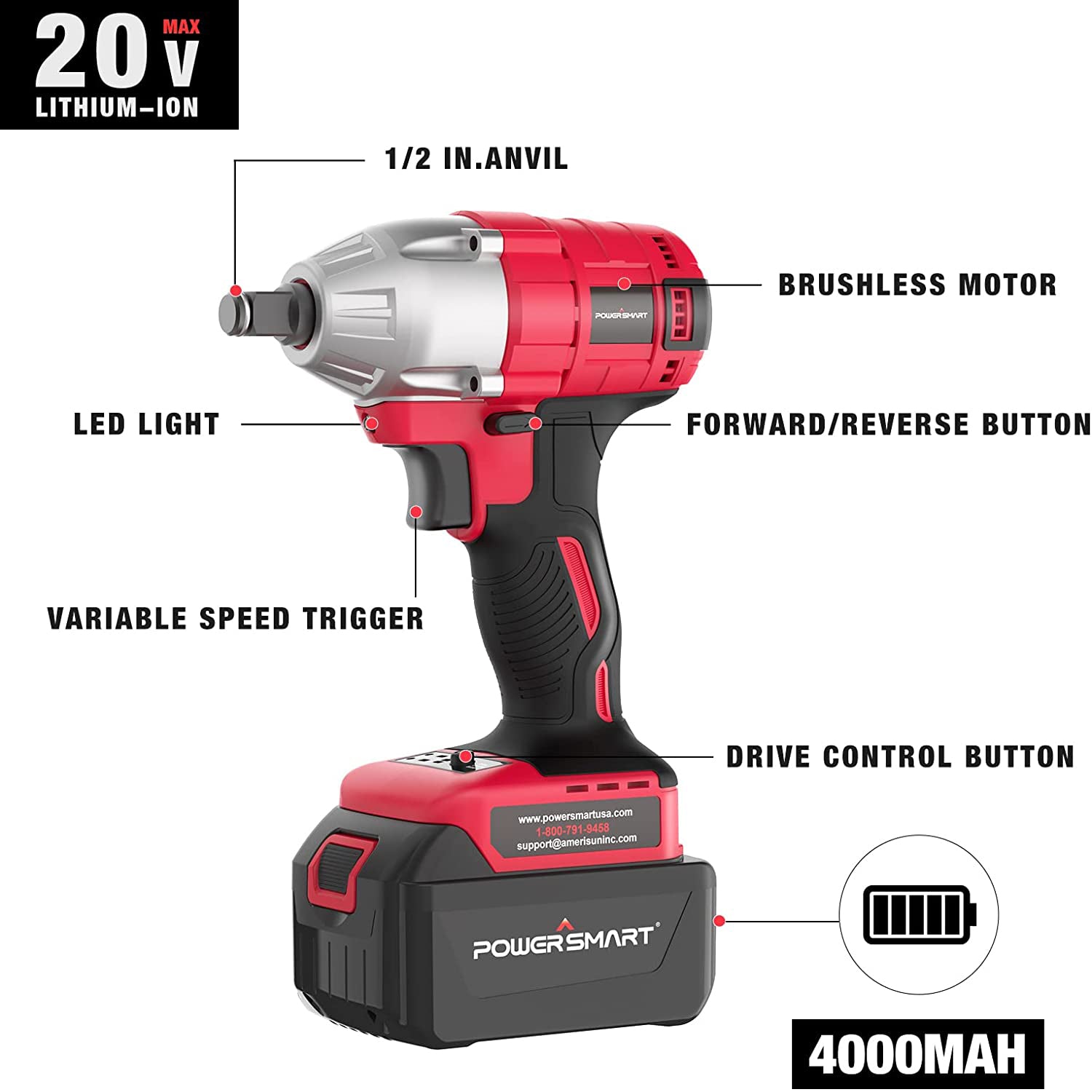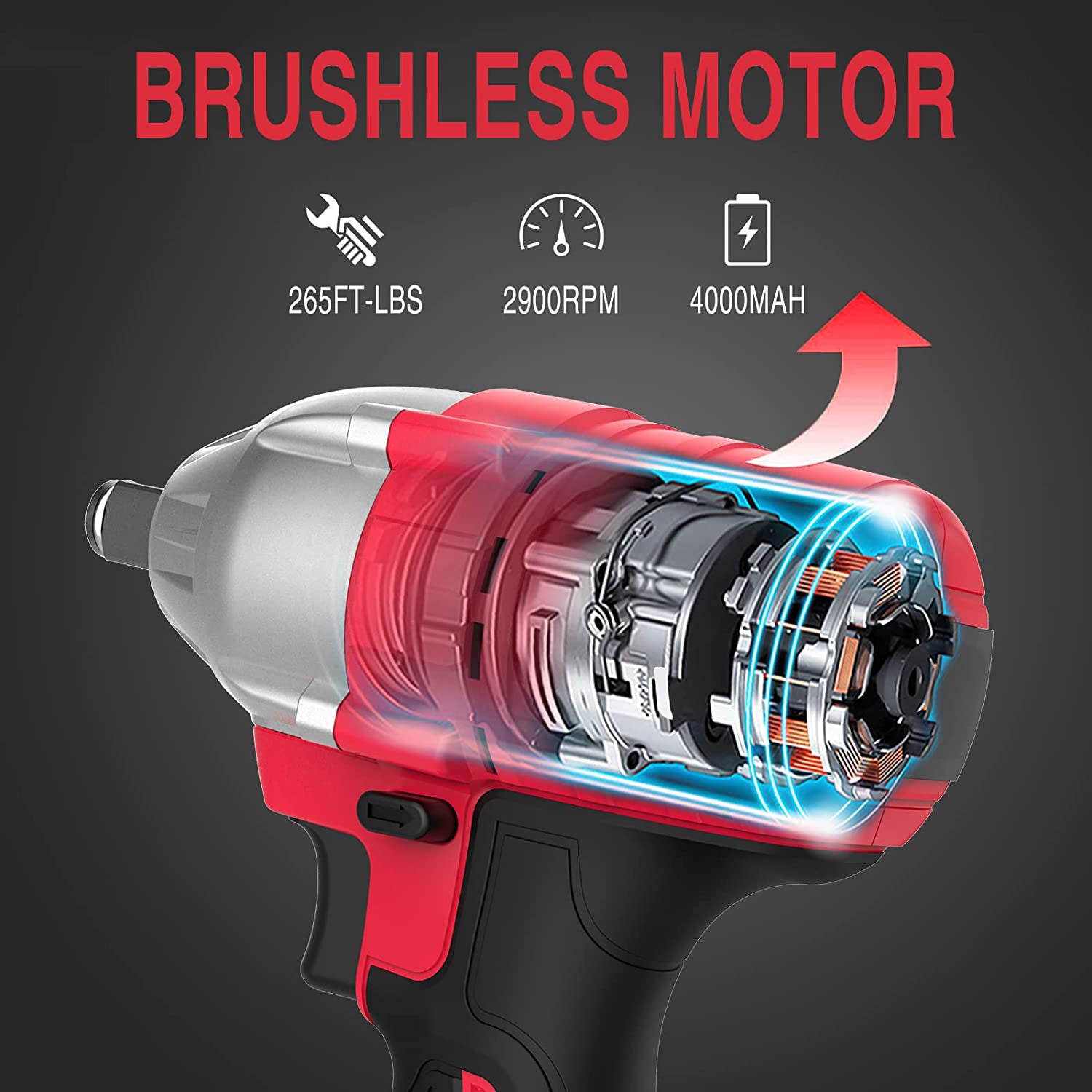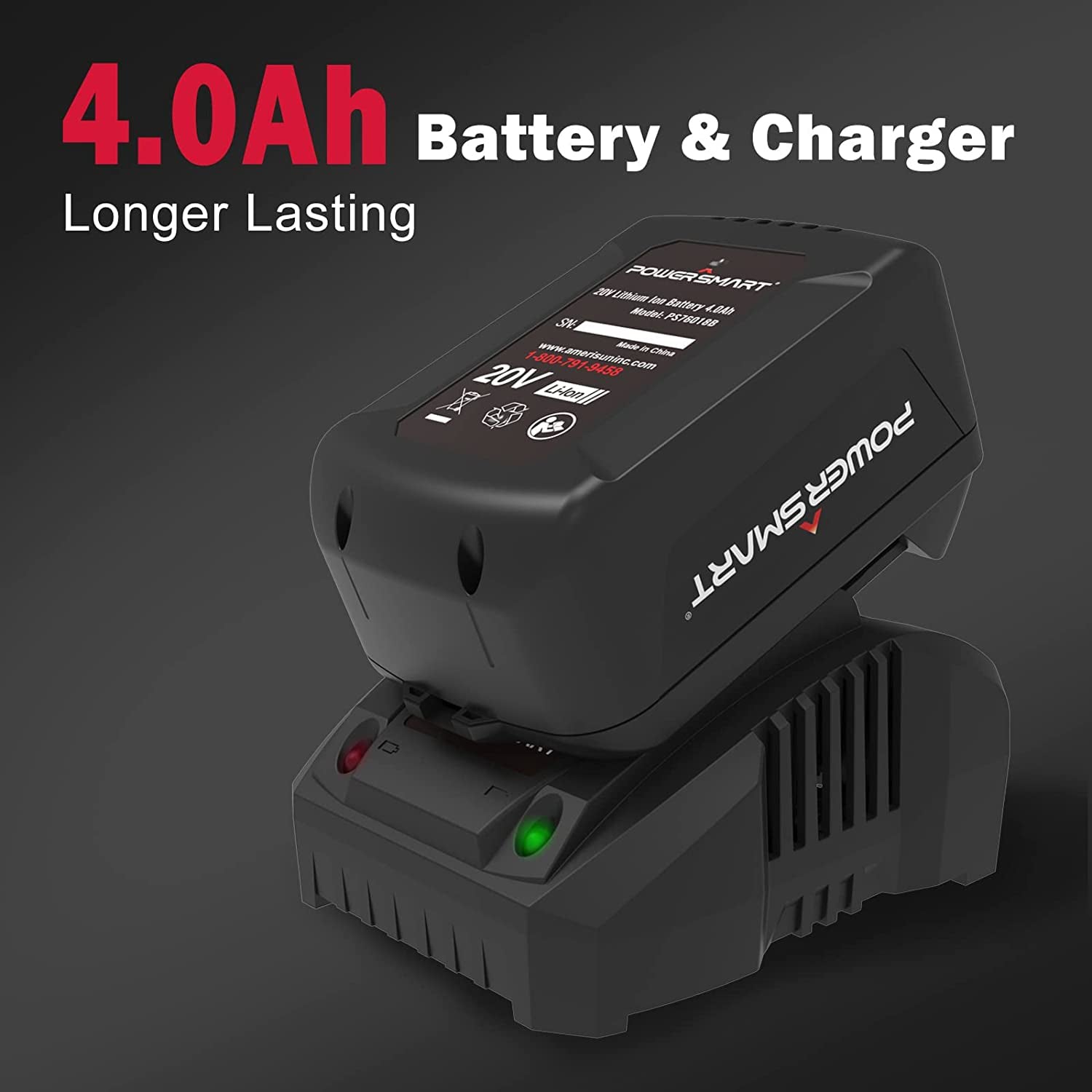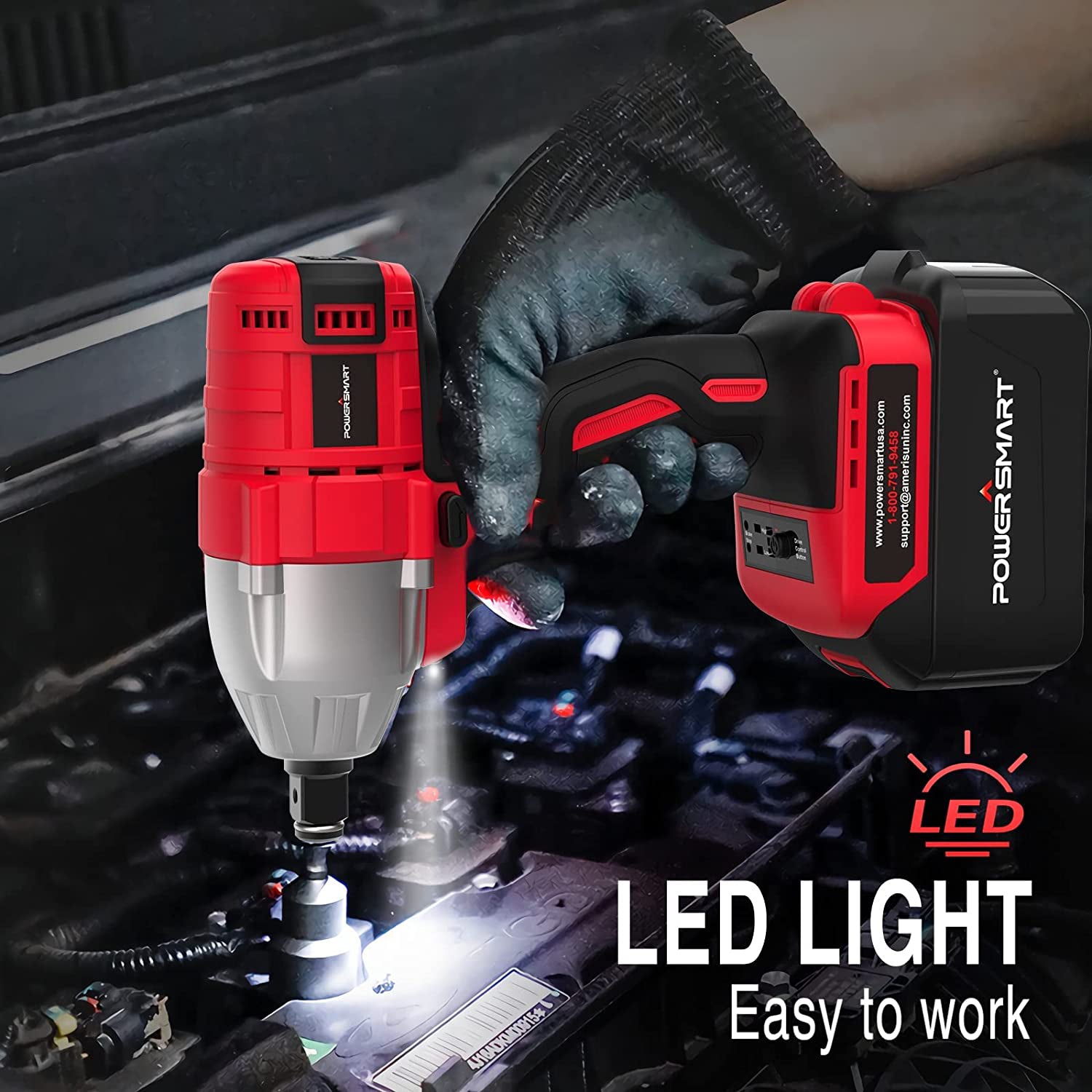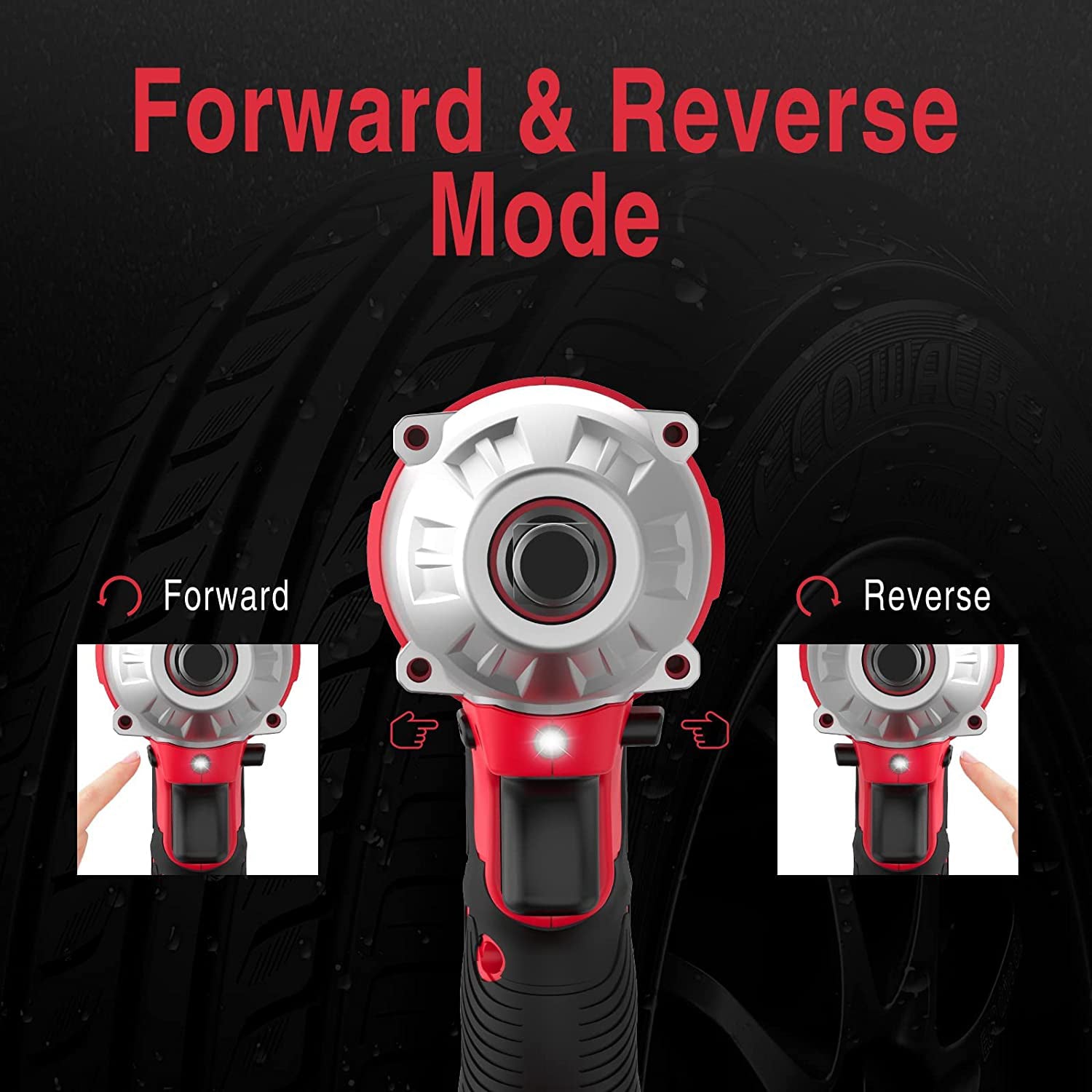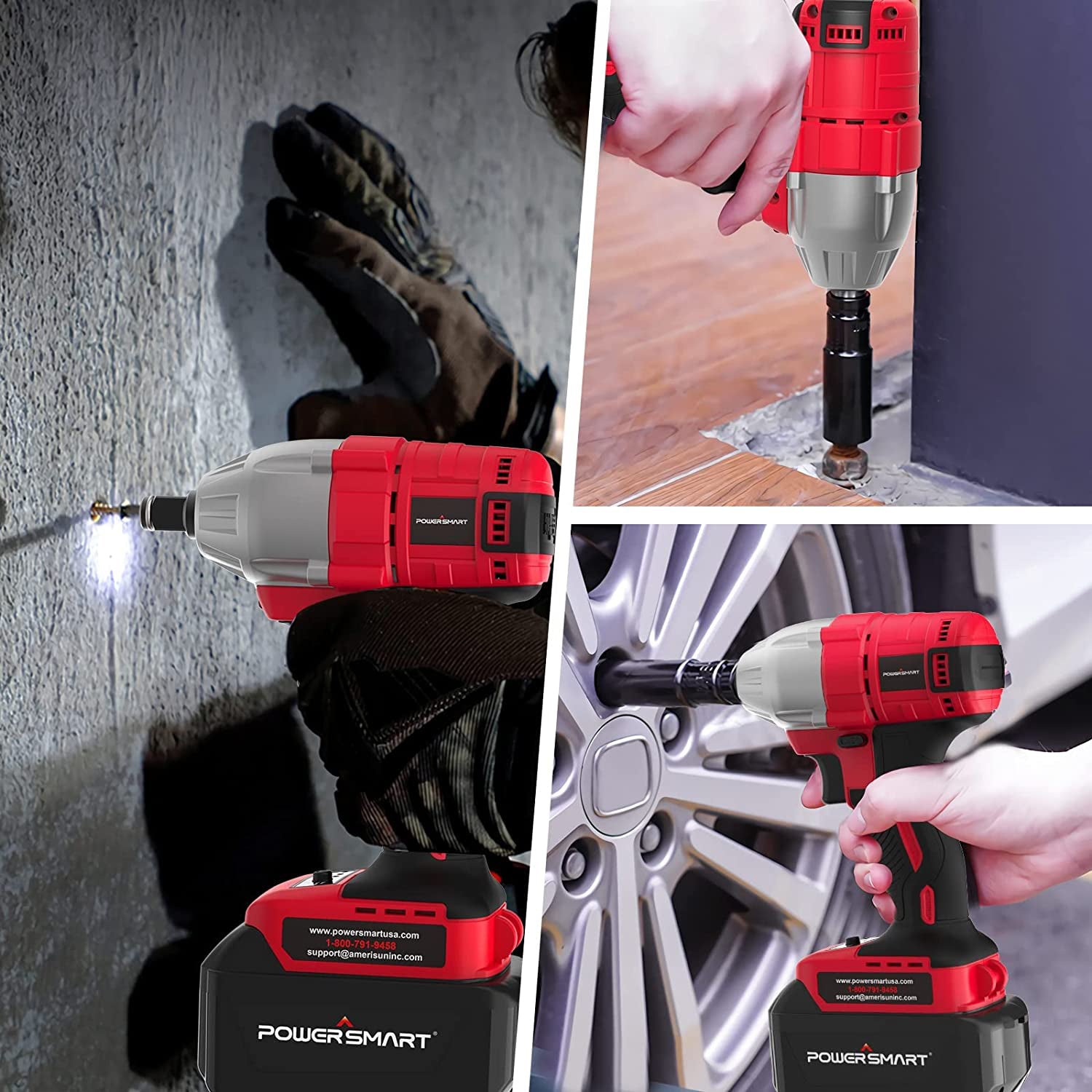 20V Brushless Cordless Impact Wrench w/ Battery, Charger and Power Bits/Nut Drivers/Sockets Set
Sale price
$79.99
Regular price
$99.99
Tax included and shipping calculated at checkout
●Fastening Range : this 1/2 impact wrench deliver up to 265 ft-lbs torque and 2900 rpm speed for car maintenance and home improvement.
●Upgraded Brushless Motor: eliminates carbon brushes, no spark, run longer with less heat, more efficiently for longer life.
●4.0Ah 20V Battery Powered: 2x than 2.0Ah battery deliver longer high performance running time. Compatible with entire line of PowerSmart 20V power tools.
●Multi-Function: variable speed, high/low power selection, brake stop, LED light provides precise fastening control for a wide range of applications.
●Impact Wrench Set: 1x impact wrench, 1x 4.0AH battery and charger, 1x 1/4 hex conversion, 2x nut drivers, 4x power bits, 5x sockets.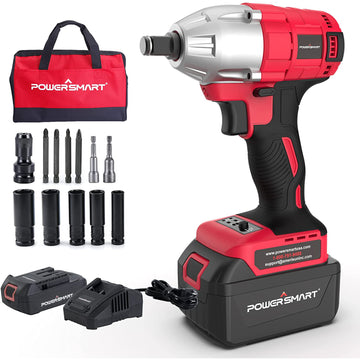 20V Brushless Cordless Impact Wrench w/ Battery, Charger and Power Bits/Nut Drivers/Sockets Set
Sale price
$79.99
Regular price
$99.99
Description
Specifications
Reviews, Q&A
Manual & Documents
Suitable for Tires

Low-impact mode deliver MAX 165 ft-lbs torque, just right amount torque for car wheel nuts.

High-impact mode deliver MAX 265 ft-lbs torque, easily remove car wheel nuts.

Torque Control Panel

Push the little button to choose different torque for different work.

The battery indicator can remind you the power.

Large Amount of Accessories

Come with a 1/4 inch impact driver conversion extension can be change to a 1/4 cordless impact driver.
Battery type: 20V Lithium-ion
Package dimensions (L x W x H): 12.6 x 7.5x 3.5 inches

Packing list : Cordless impact wrench / Battery and Charger / User manual