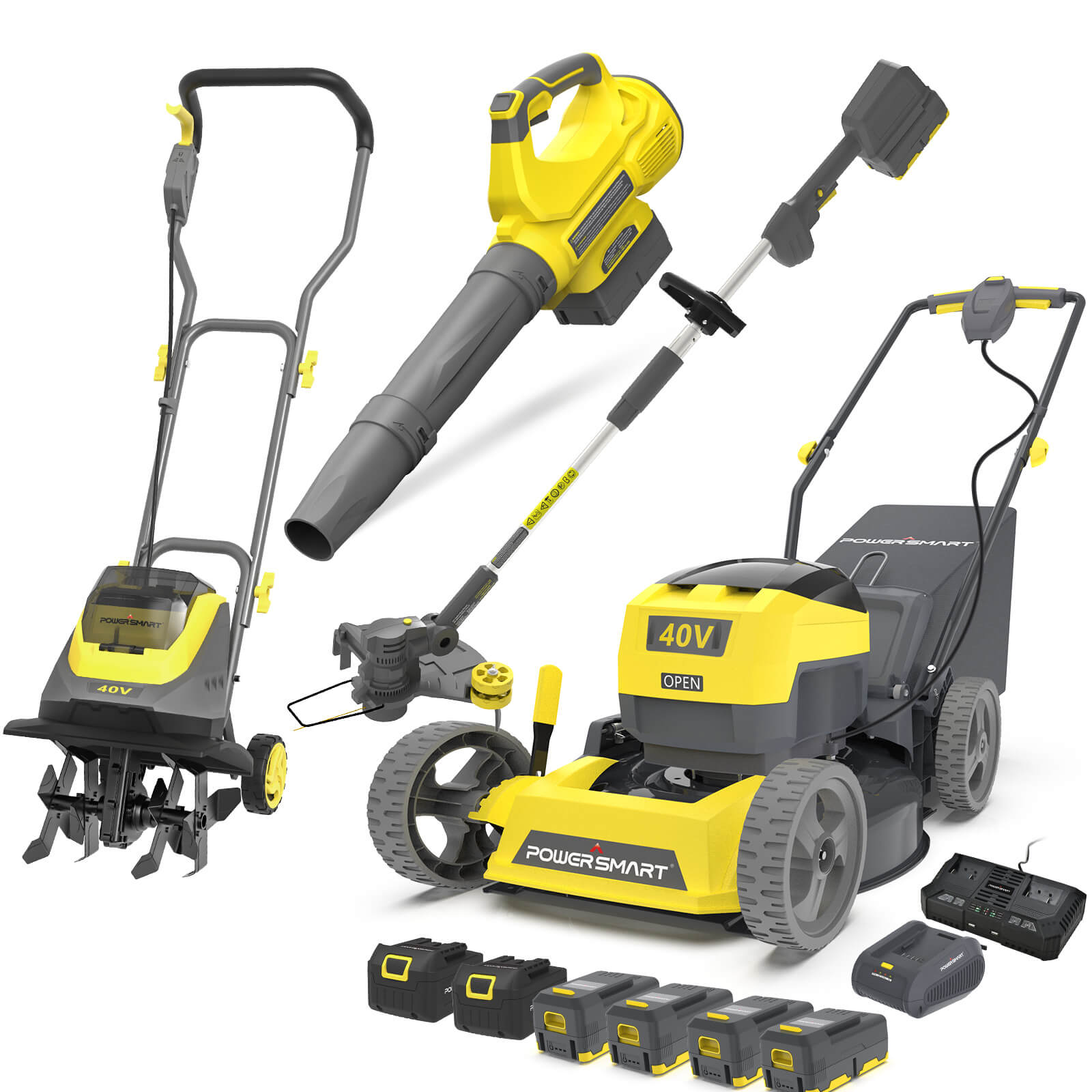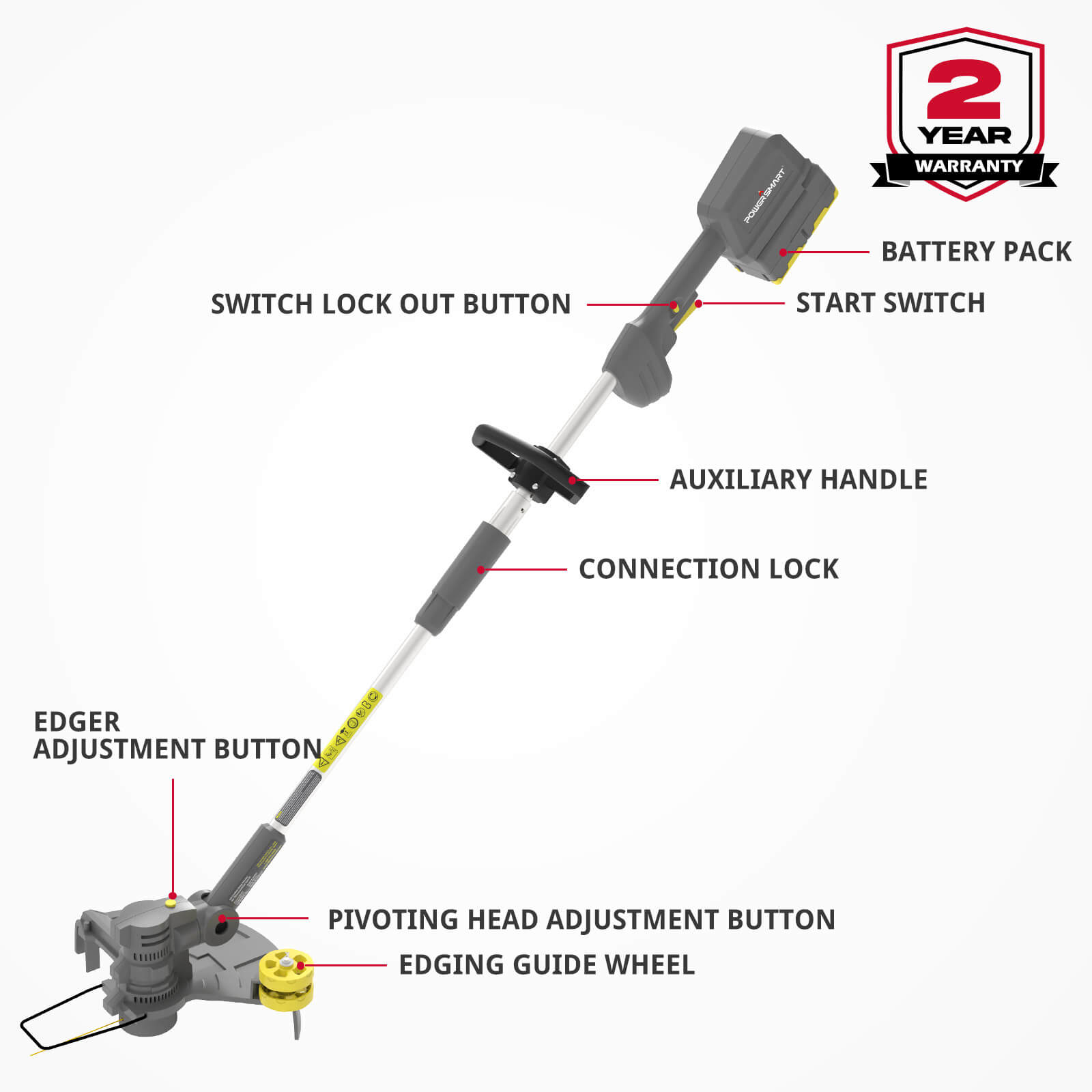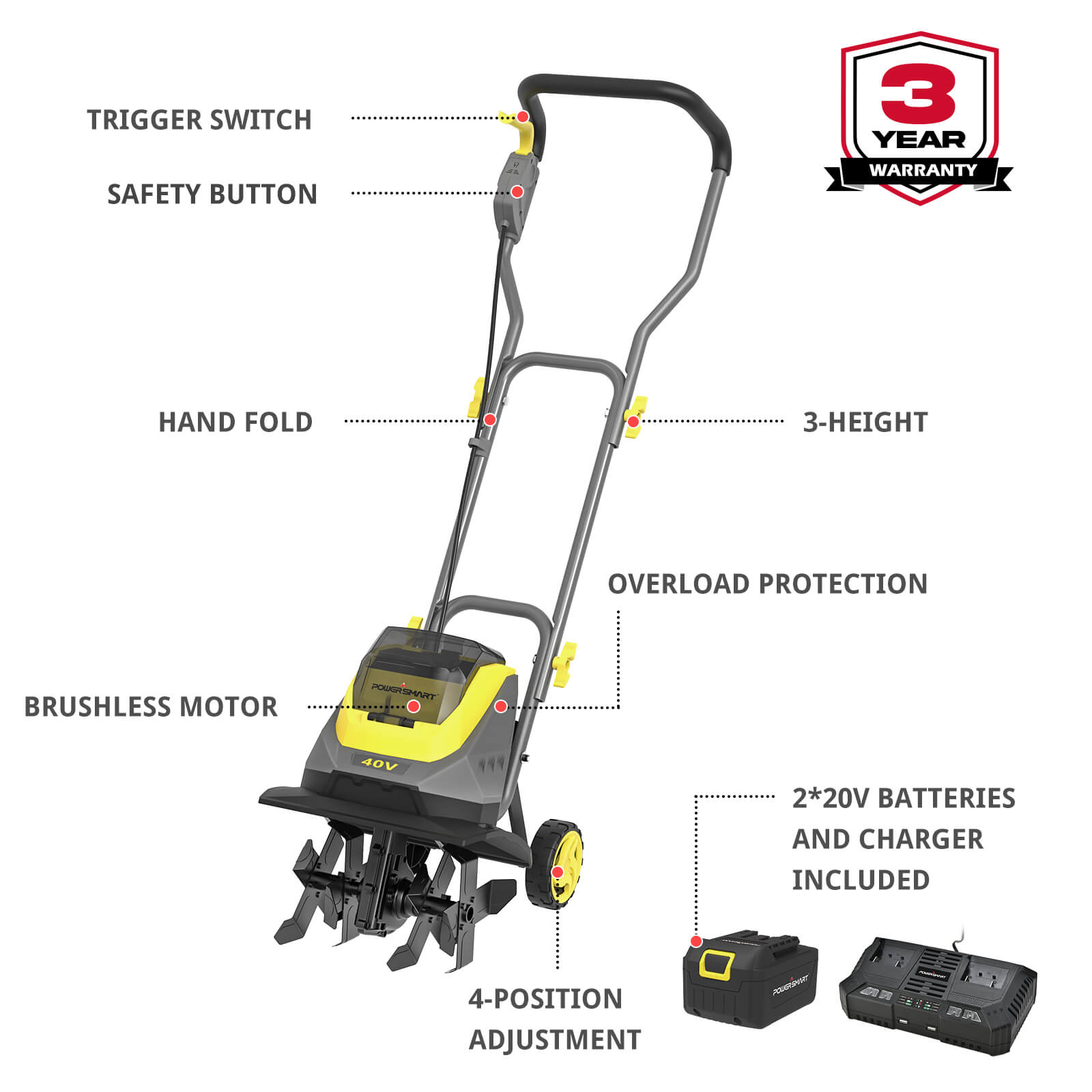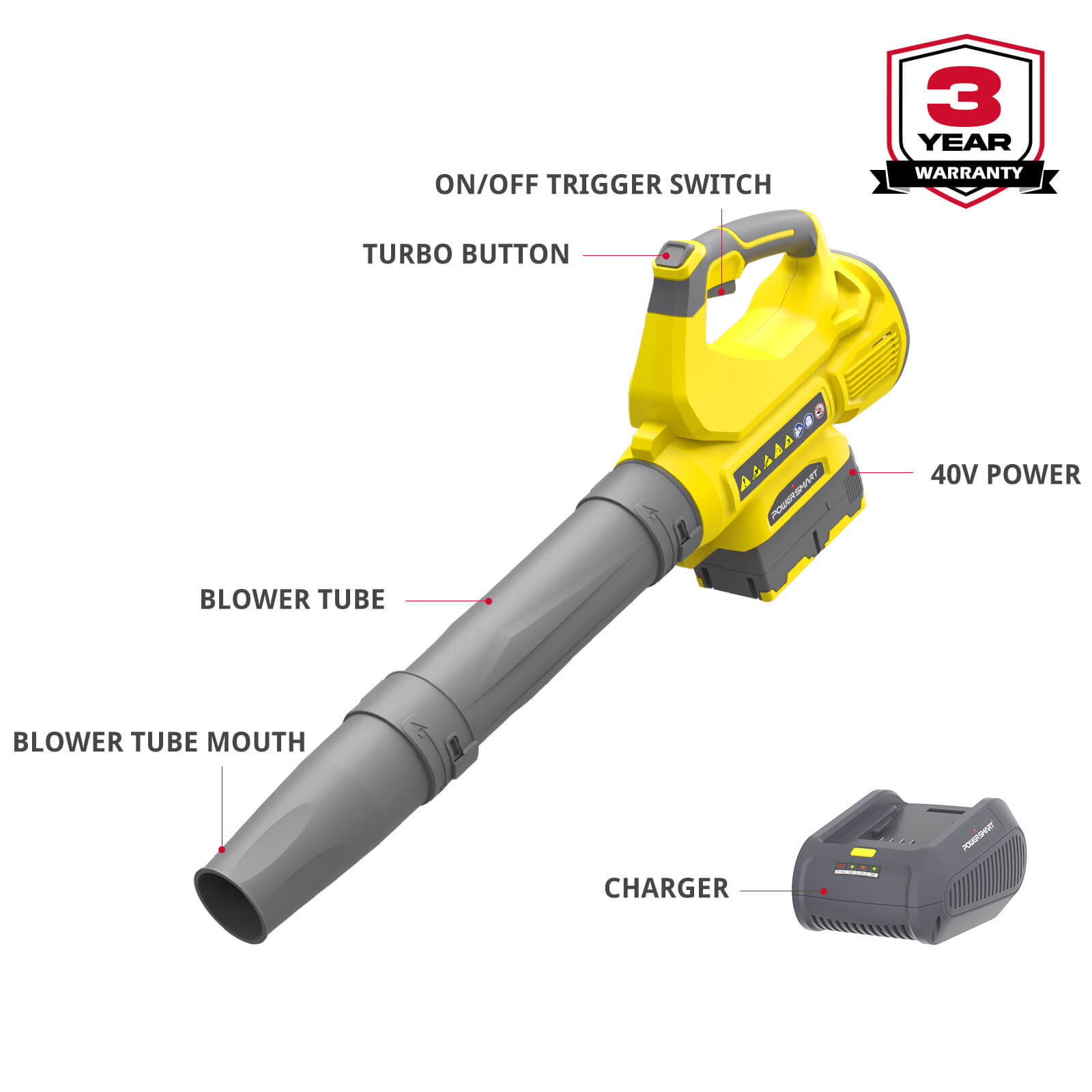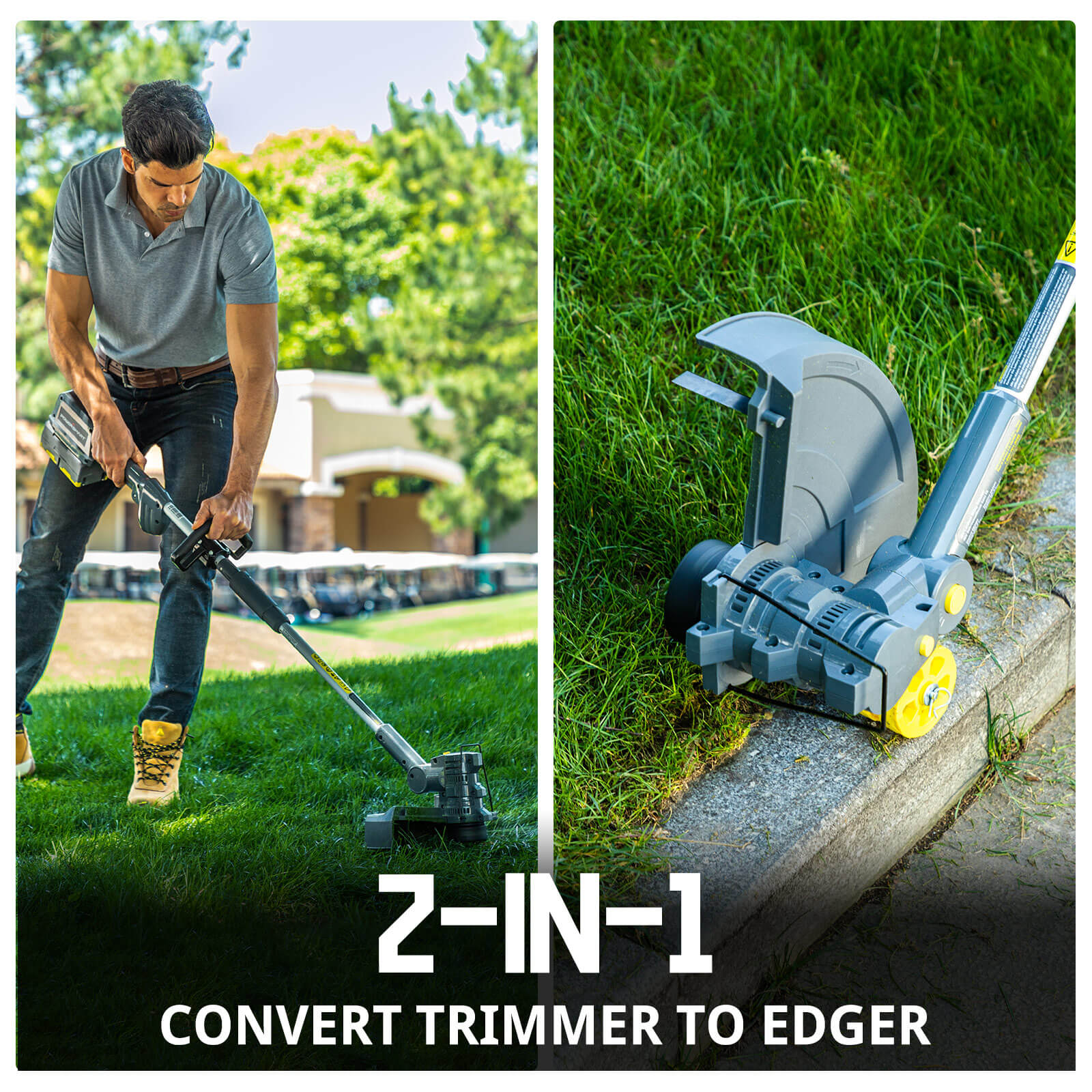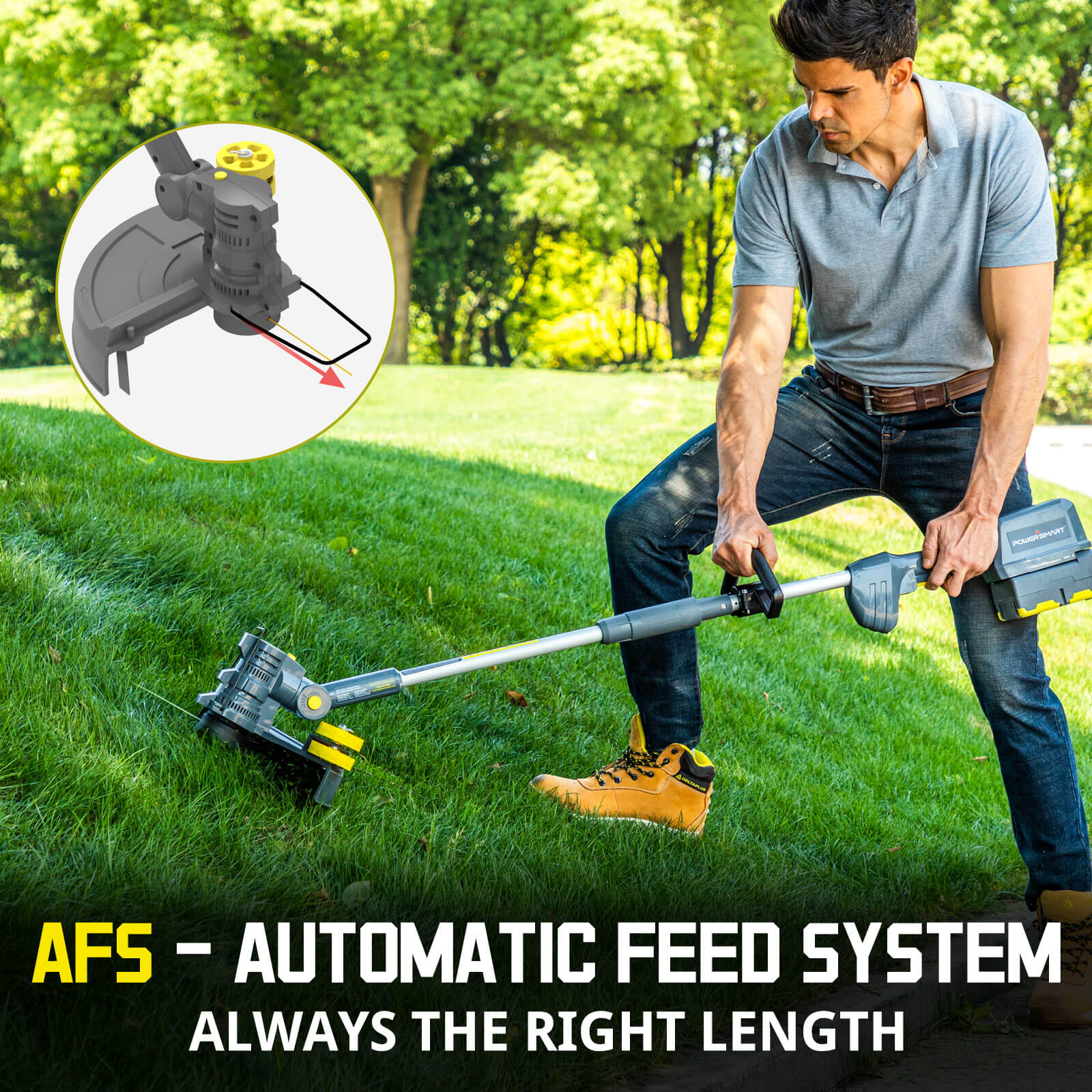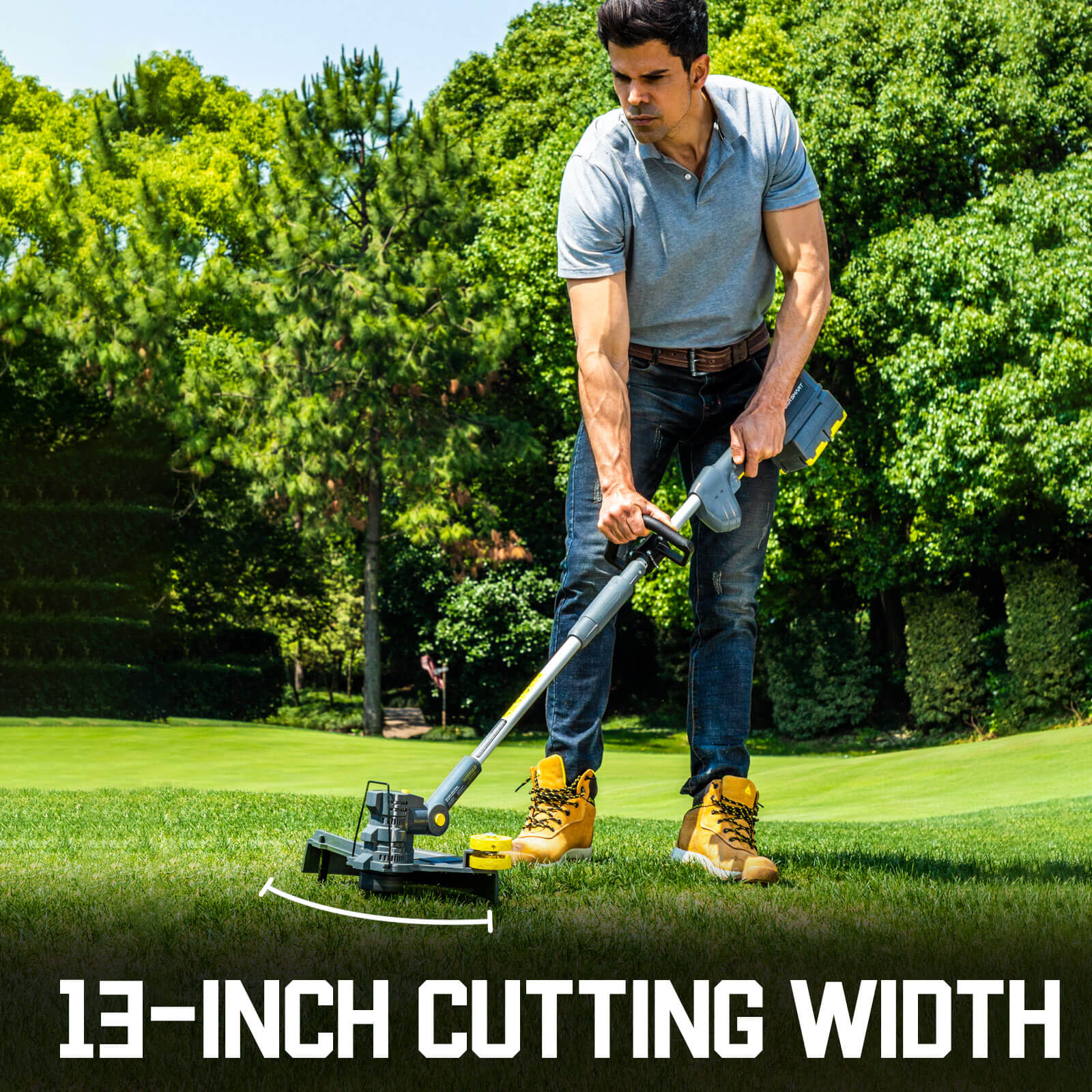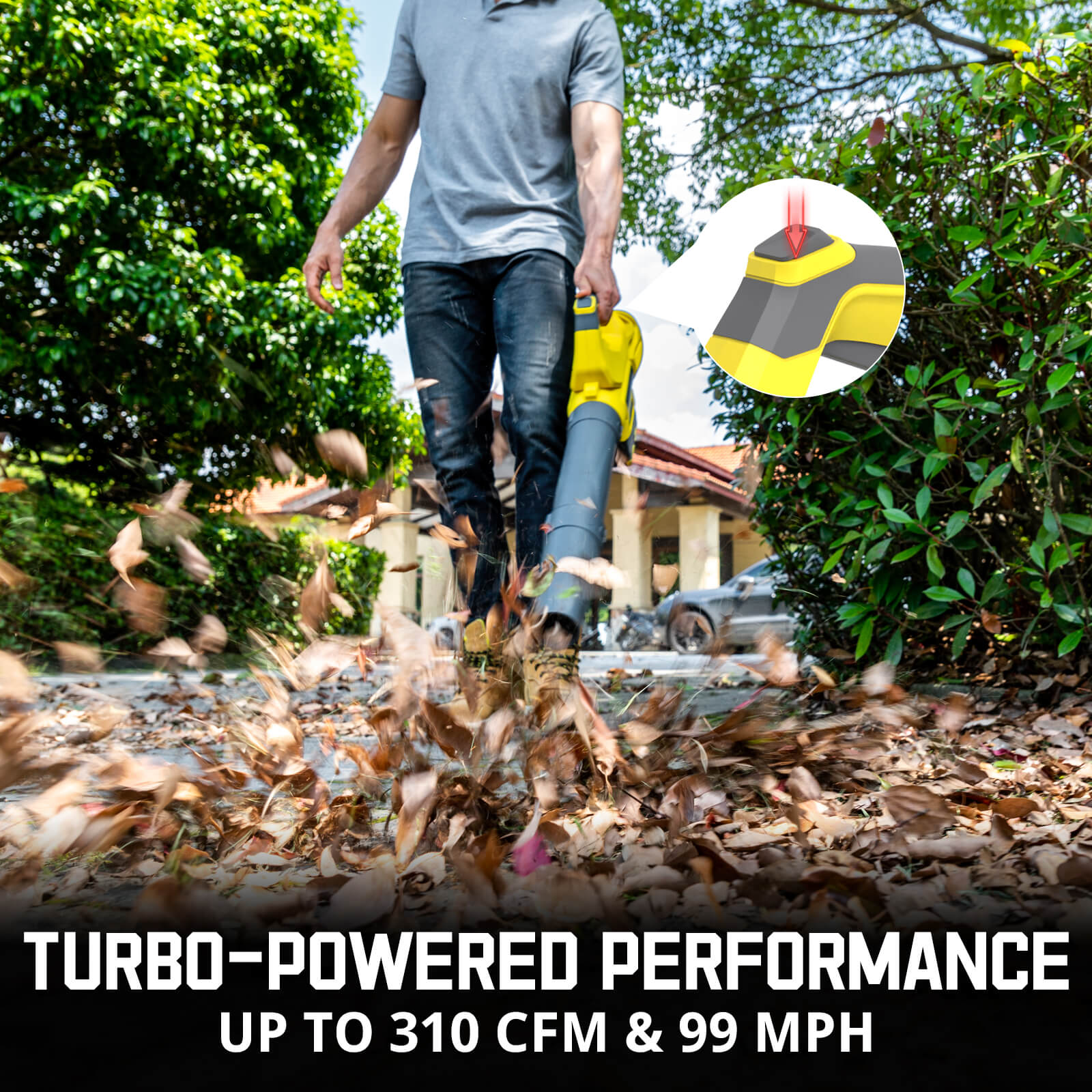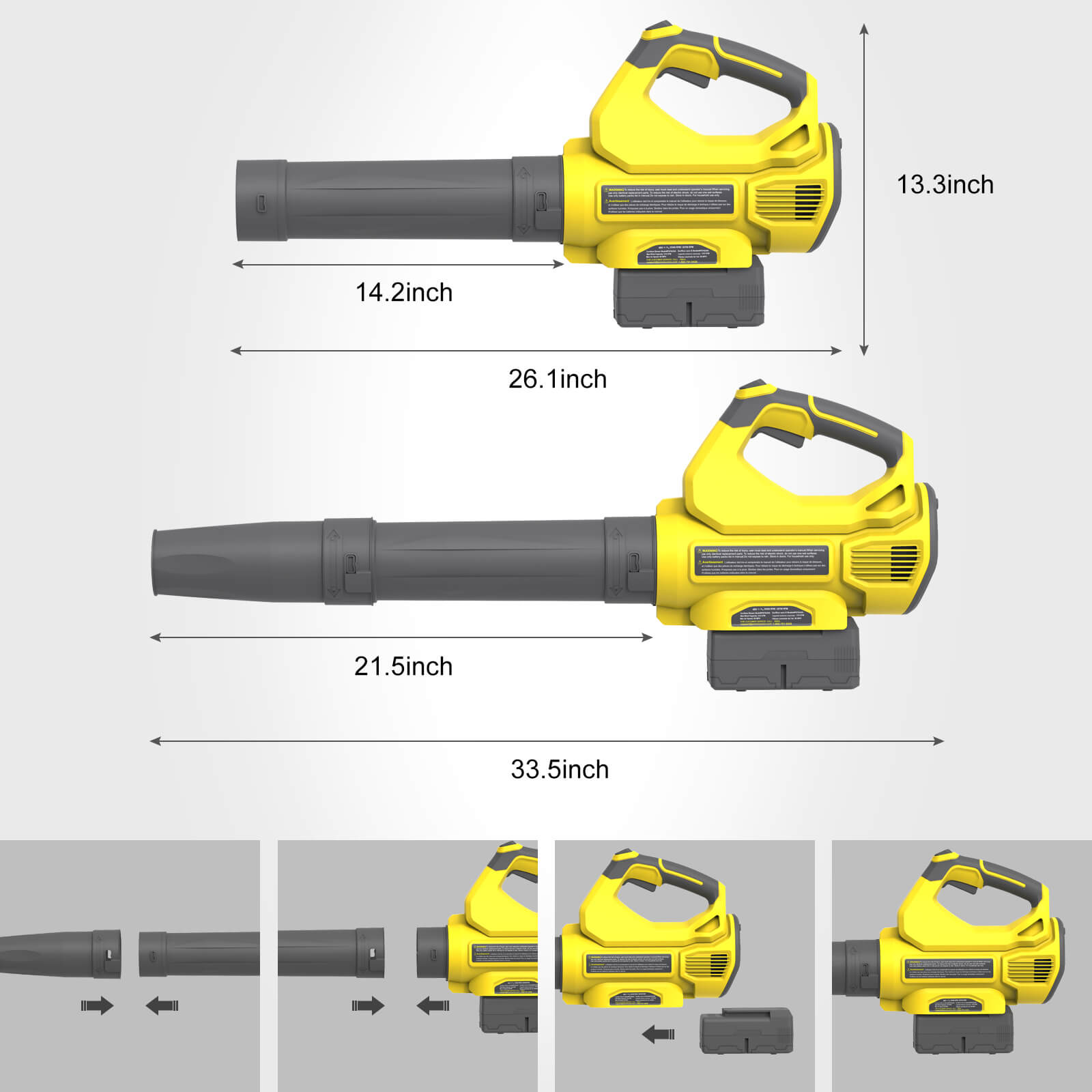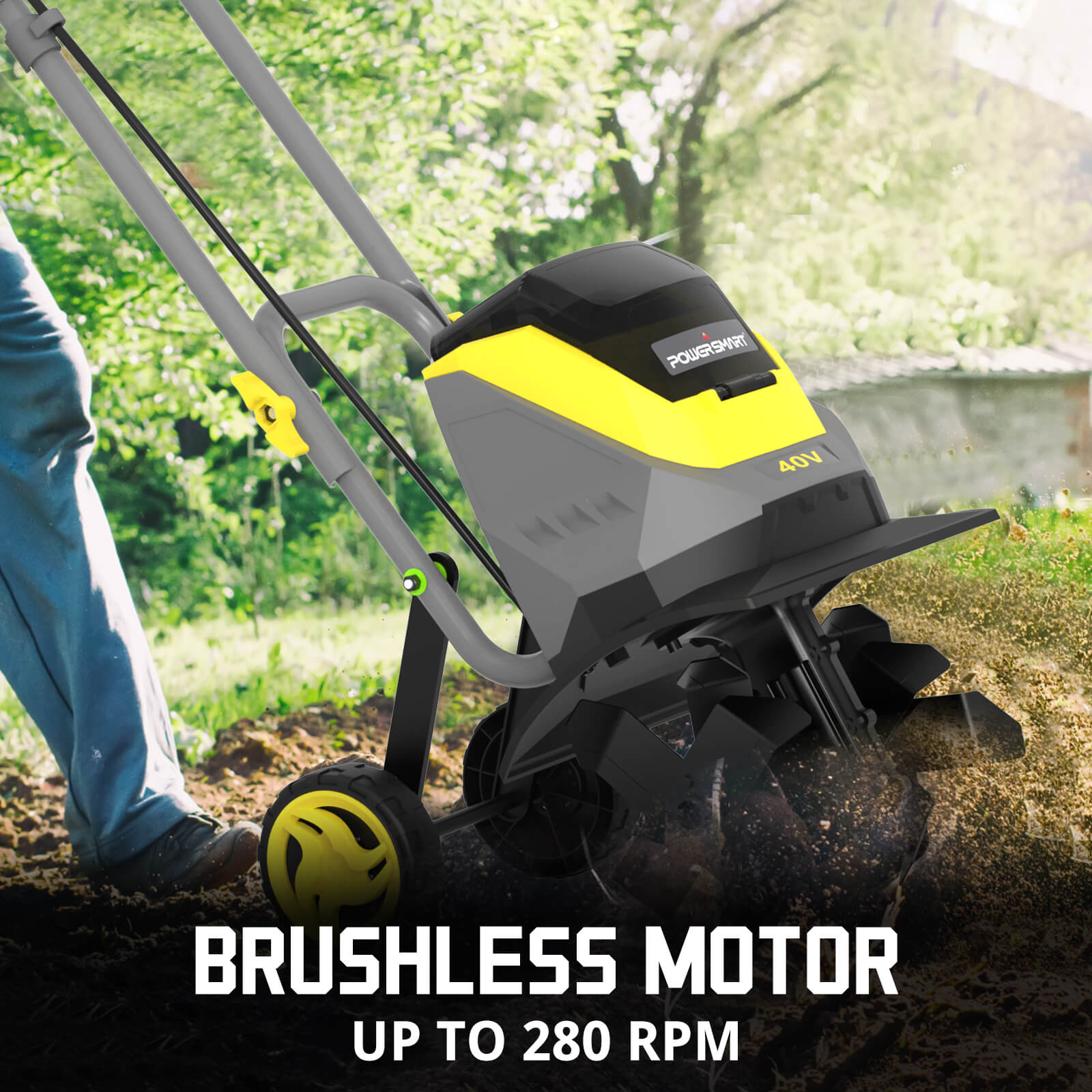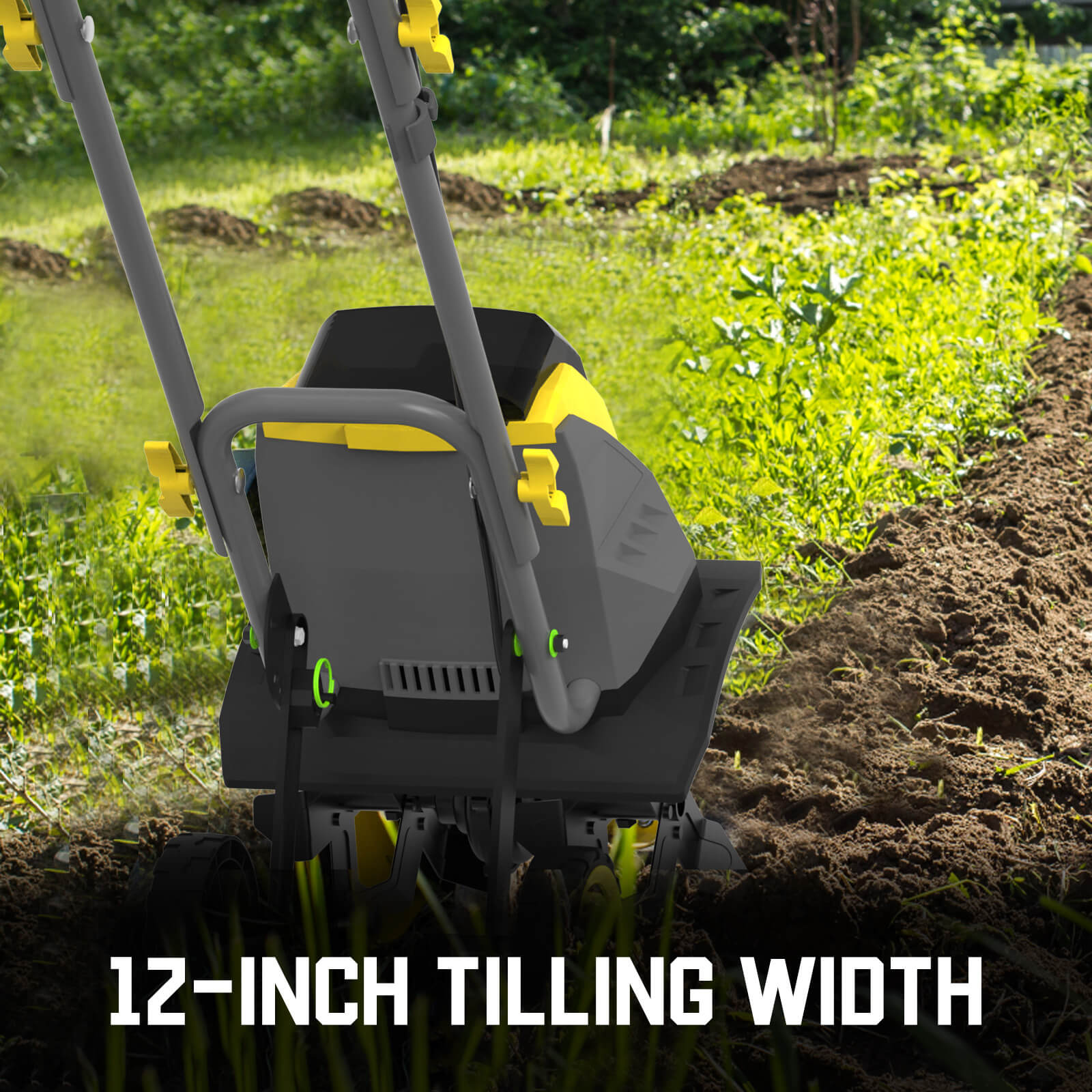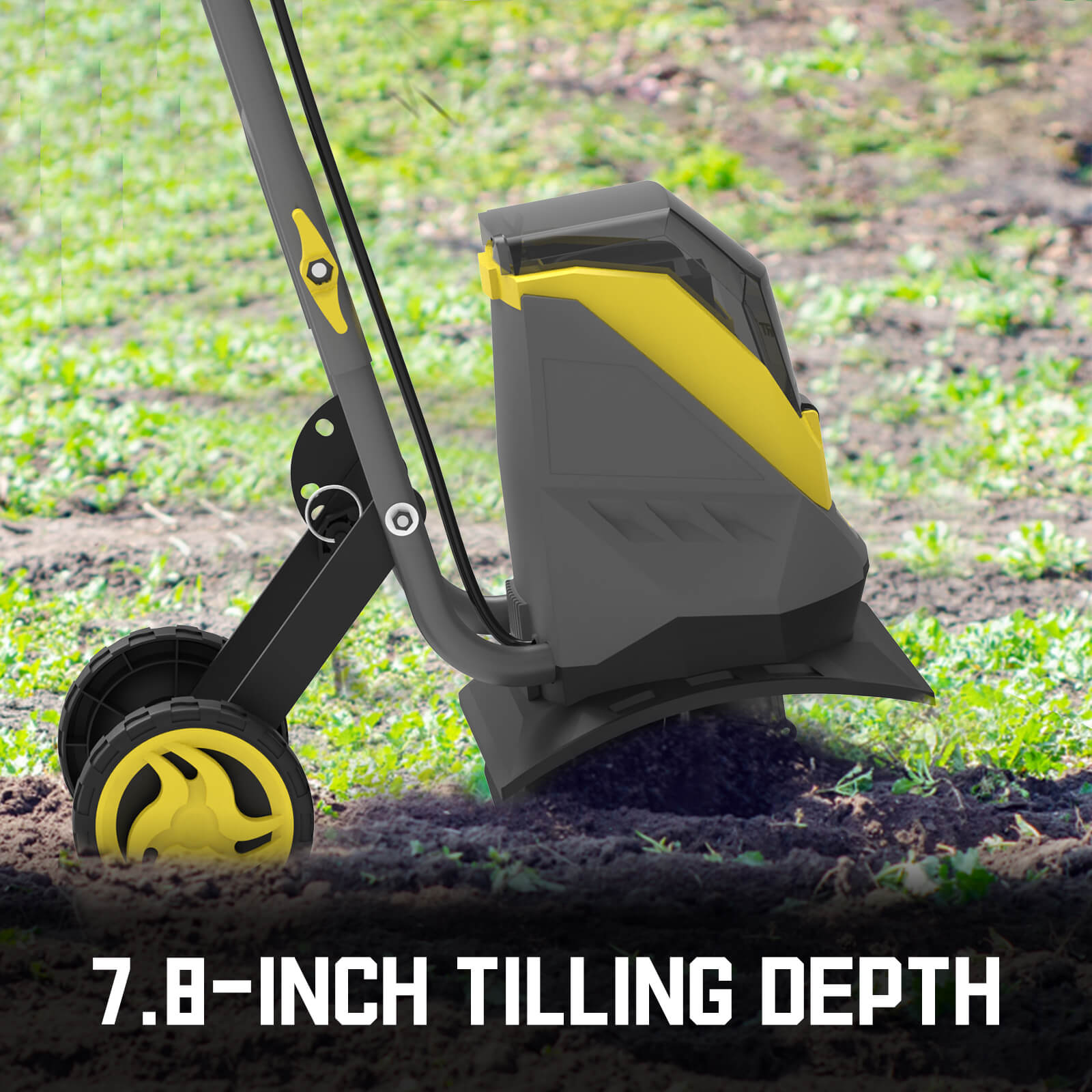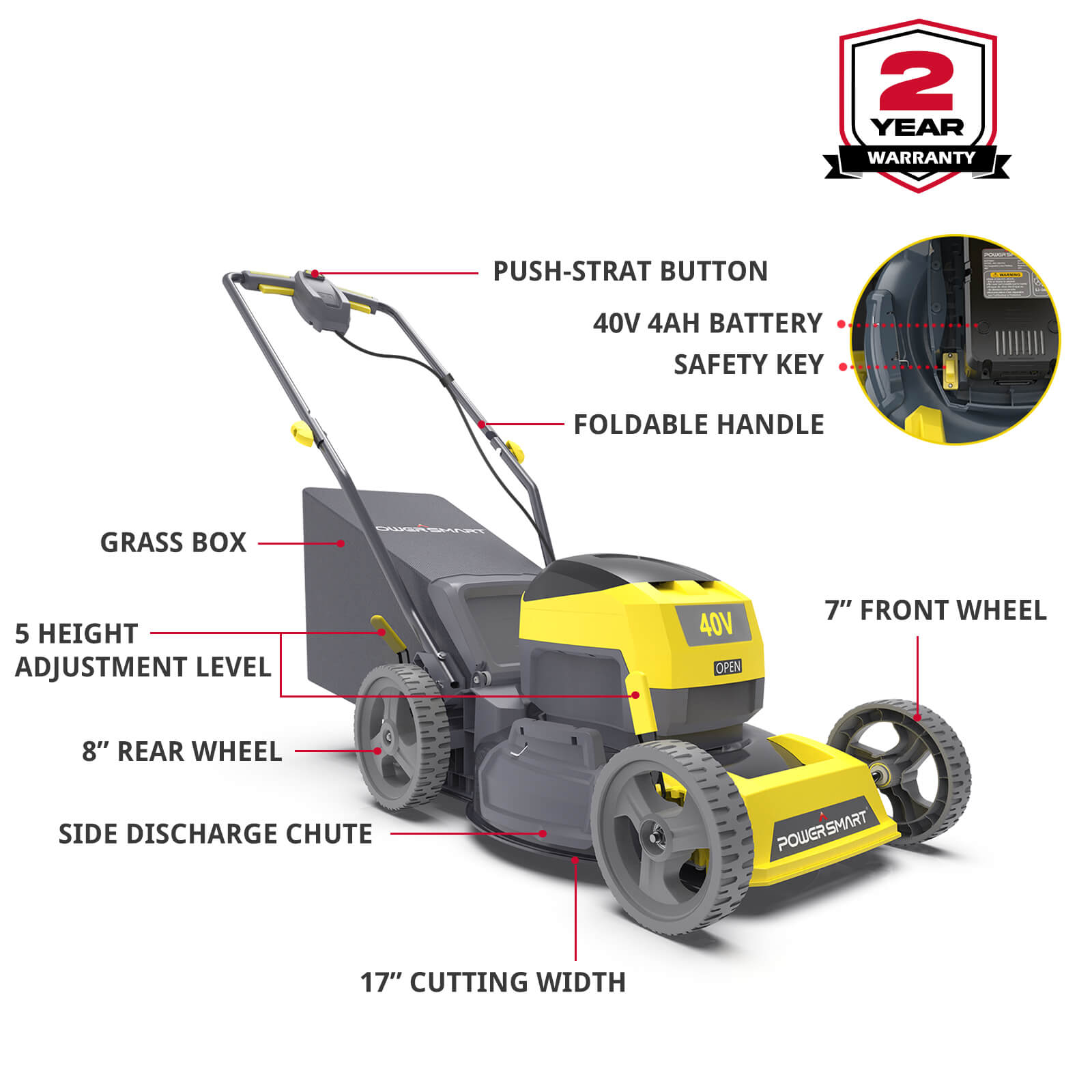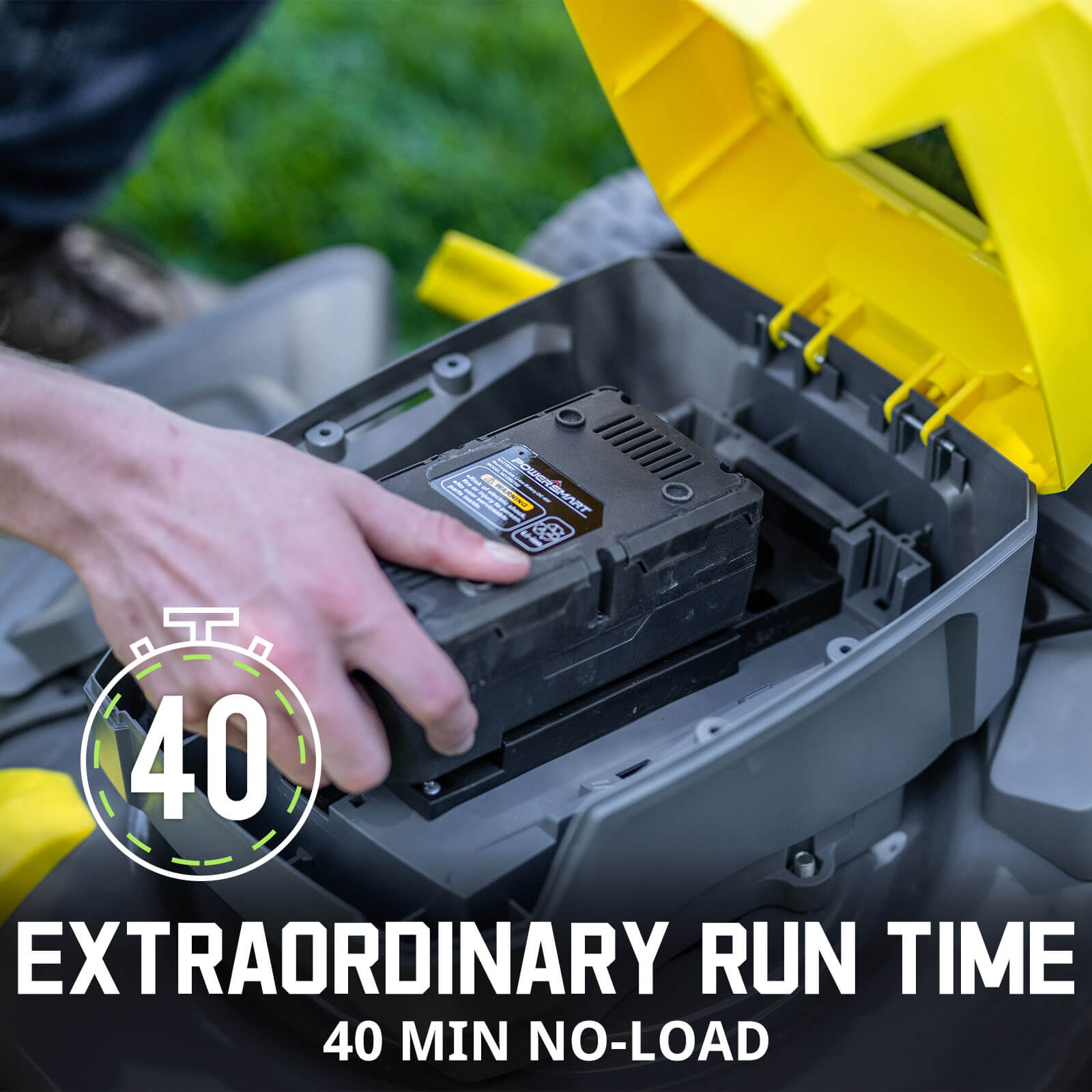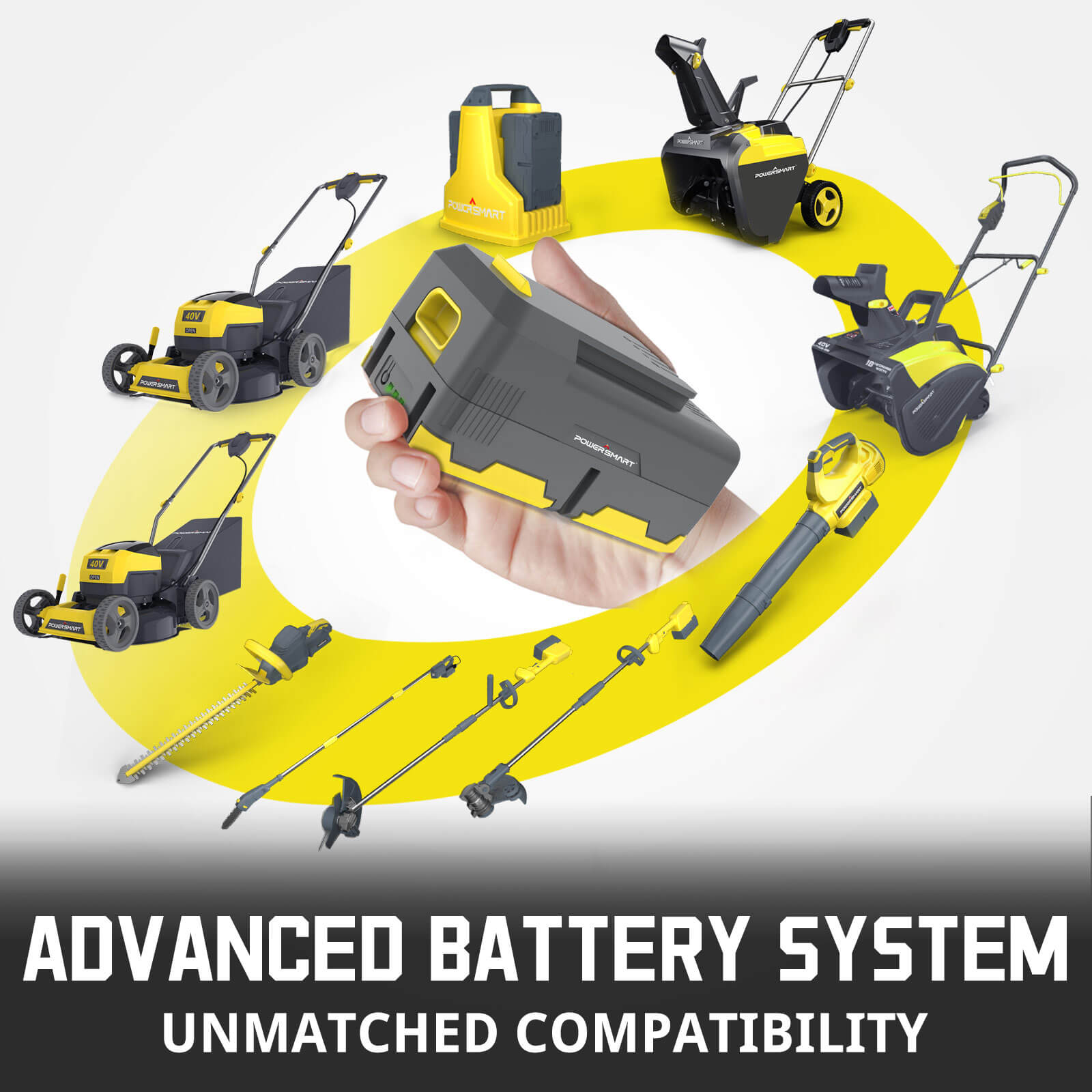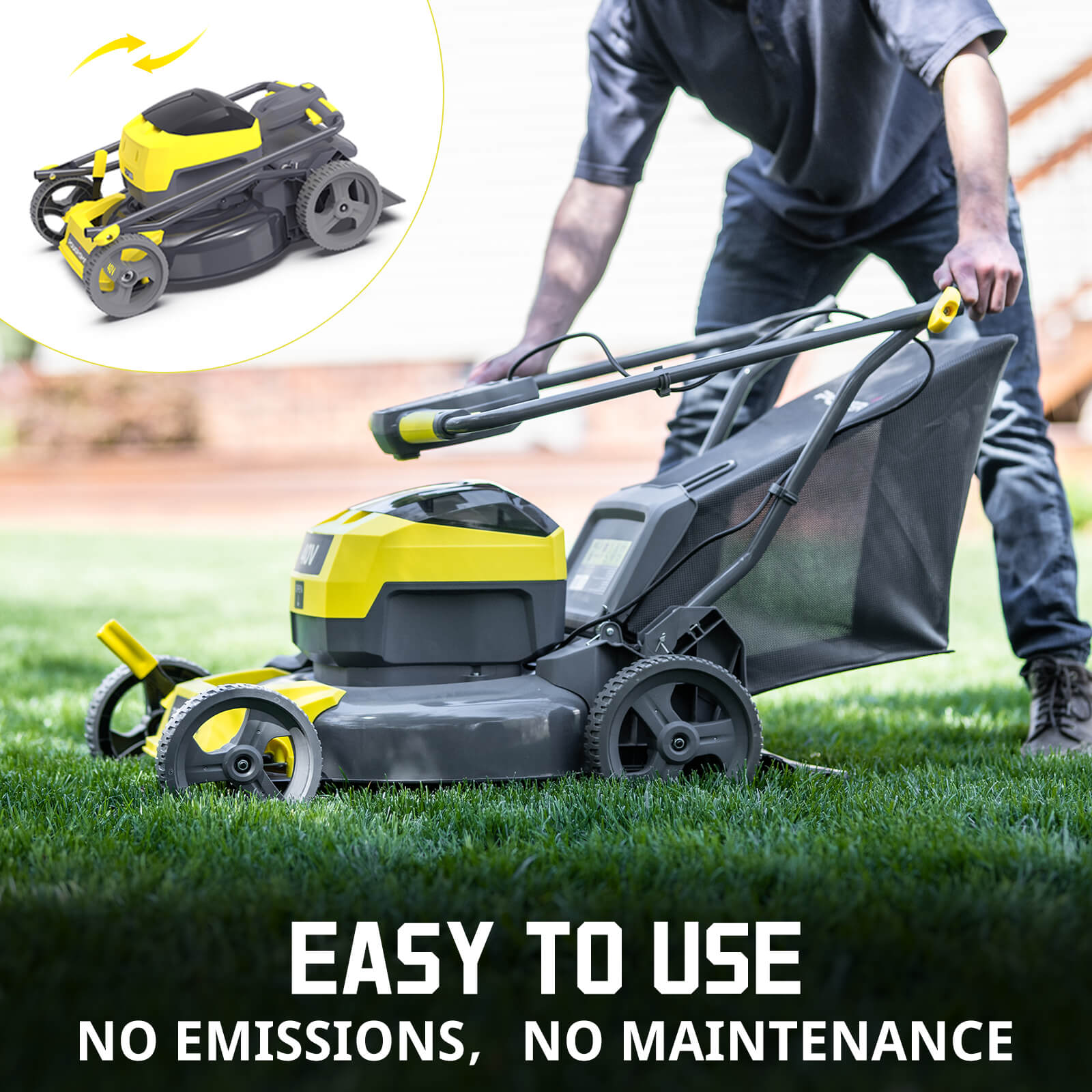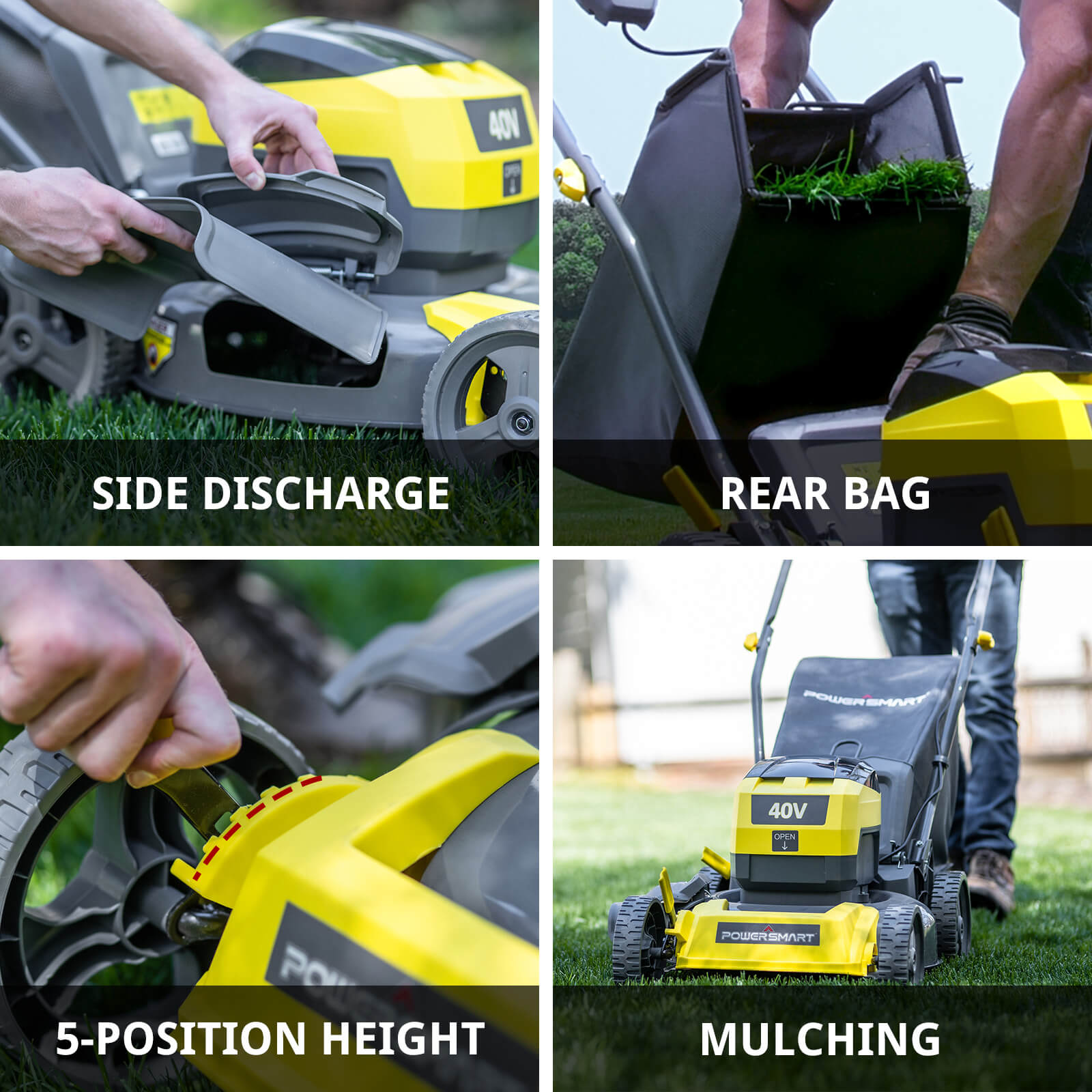 Complete 40V Cordless Lawn Care Kit: Mower & Blower & Trimmer and Tiller
Sale price
$599.99
Regular price
Tax included and shipping calculated at checkout
● Extended Runtime for Efficient Yard Work: Both the 40V Cordless String Trimmer and the 40V Cordless Leaf Blower are equipped with a 4.0Ah battery, providing an extended runtime that ensures you can complete your yard work with ease. The String Trimmer offers up to 60 minutes of continuous operation, while the Leaf Blower delivers up to 50 minutes of unwavering power.
● Versatile and Precise Yard Maintenance: The String Trimmer features a 13-inch cutting width and an edger conversion function with an ergonomic design, ensuring precise and professional-quality yard maintenance. Simultaneously, the Cordless Leaf Blower delivers unmatched versatility, efficiently clearing leaves, dust, pet hair, small rocks, and even snow.
● Effortless Line Advancement & Adjustable Width: The String Trimmer is designed for user convenience with an auto-feed spool that advances the 0.065-inch line quickly and easily. Its bottom L-shaped blade can also be rotated 180° to adjust the cutting width from 12 inches to 13 inches, providing flexibility for different tasks.
● Controlled Performance for Any Task: The String Trimmer offers 2-speed settings, allowing you to control the cutting speed. Increase the speed for tougher grass and dial it down to extend runtime. Both tools require minimal maintenance, as they operate without the need for gas, oil, or emissions, ensuring a clean and efficient yard.
● Lightweight and Ergonomic Design: Weighing just 11 lbs, the Cordless Leaf Blower's lightweight design, including the 40V battery, minimizes user fatigue, making it easy for people of all ages to handle. Its ergonomic build ensures comfortable and efficient operation. These tools are designed to transition seamlessly between seasons, making yard work a breeze.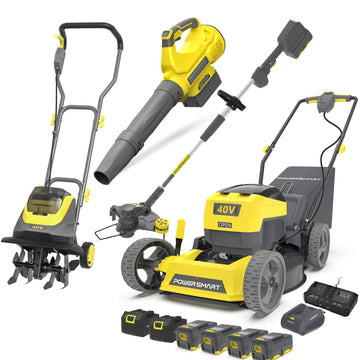 Complete 40V Cordless Lawn Care Kit: Mower & Blower & Trimmer and Tiller
Sale price
$599.99
Regular price
Specifications
Reviews, Q&A
Manual & Documents
17" 40V CORDLESS LAWN MOWER Model:PS76417AP

Battery type: 40V Lithium-ion
Height adjustments: 5 Position

Grass catcher capacity: 11.8 Gallon

Wheel: Front 7 inch、Rear 8 inch

Unit weight(with battery): 42lbs

Trimmer line diameter: 0.065"

Battery type: 40V Lithium-ion
No-load speed: speed 1 —6600RPM speed 2—8500RPM

Package dimensions (L x W x H): 33.07 x 7.30 x 7.90 inches

40V Cordless Blower Model: PS76220A

No-load speed: 17500 RPM±10%

Max wind capacity: 450 CFM

Battery type: 40 V Lithium-ion
Charging time: 150 minutes

Depth adjustment: 4 levels

Battery type: 20V Lithium-ion

Charger model: PS76018C-2

Package dimensions (L x W x H): 23.4 x14 x 12.8 inches

: