Lawn Mower Parts -17" Replacement Blade for Gas Lawn Mowers, Stock #: 303240634A
Sale price
$31.99
Regular price
Tax included and shipping calculated at checkout
●The POWERSMART Mower Blade has a high performance for weekly mowing and an excellent cut quality. It also fits POWERSMART gas powered lawn mowers with 21" steel deck.
●Arriving in 5-7 business days.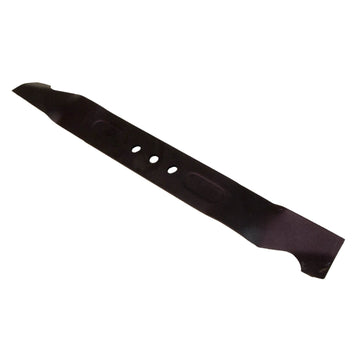 Lawn Mower Parts -17" Replacement Blade for Gas Lawn Mowers, Stock #: 303240634A
Sale price
$31.99
Regular price
Description
Specifications
Reviews, Q&A
Manual & Documents
This mower blade fits POWERSMART gas powered lawn mowers with 17" steel deck. POWERSMART lawn mower models:
PS76418AP

POWERSMART spare parts are designed to offer the highest quality and performance. The blade rotates under the mower deck to cut the grass. Wear work gloves to protect your hands when installing it.
Hardened steel blades with rust-resistant finish
Universal blades for premium mulching and bagging
Delivers a high-quality cut for your lawn mower.
Contains 1 blade.