"Revolutionized my yard work! Effortless self-propulsion, exceptional battery life. My lawn has never looked better. Highly recommend!"
Liam Anderson
"These mowers were easy to start and easy to assemble the extra parts andaccessories too."
Joanie Sprague
Great Price
Item is as described and works great. Great price. Easy assembly. Easy to use. No issues.
Wow, easy to install, easy to use, powerful
It is super easy to install, the battery os charged like in 20 minutes, the battery is super powerful, it has cruise control it makes easier your life, and as you can see in the pictures it did all that with just half battery and I did several rounds!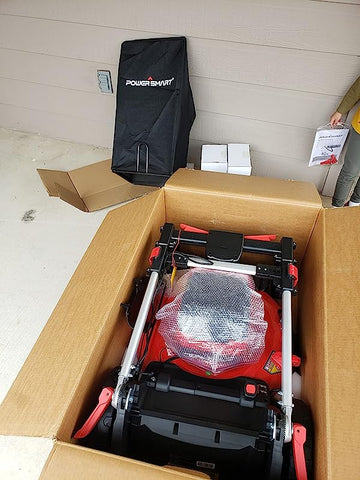 Light weight
Compact, easy access to fuel and controls . I ran the generator for five minutes for the break in and added some plug in lights 15 40watt . They stayed bright thur out the night and no body complained about the low noise it produced . The music drowned it out . Wish the fuel tank was a little larger
Tech Geek's Delight
tech enthusiasts! This self-propelled gas lawn mower is not your average machine. With its cutting-edge features and smart technology, it's like having a robotic gardener that takes care of your lawn with precision and efficiency.
Works excellent!
Should have bought one years ago ! Everyone needs this for quick branch cutting etc lightweight and cuts amazing !