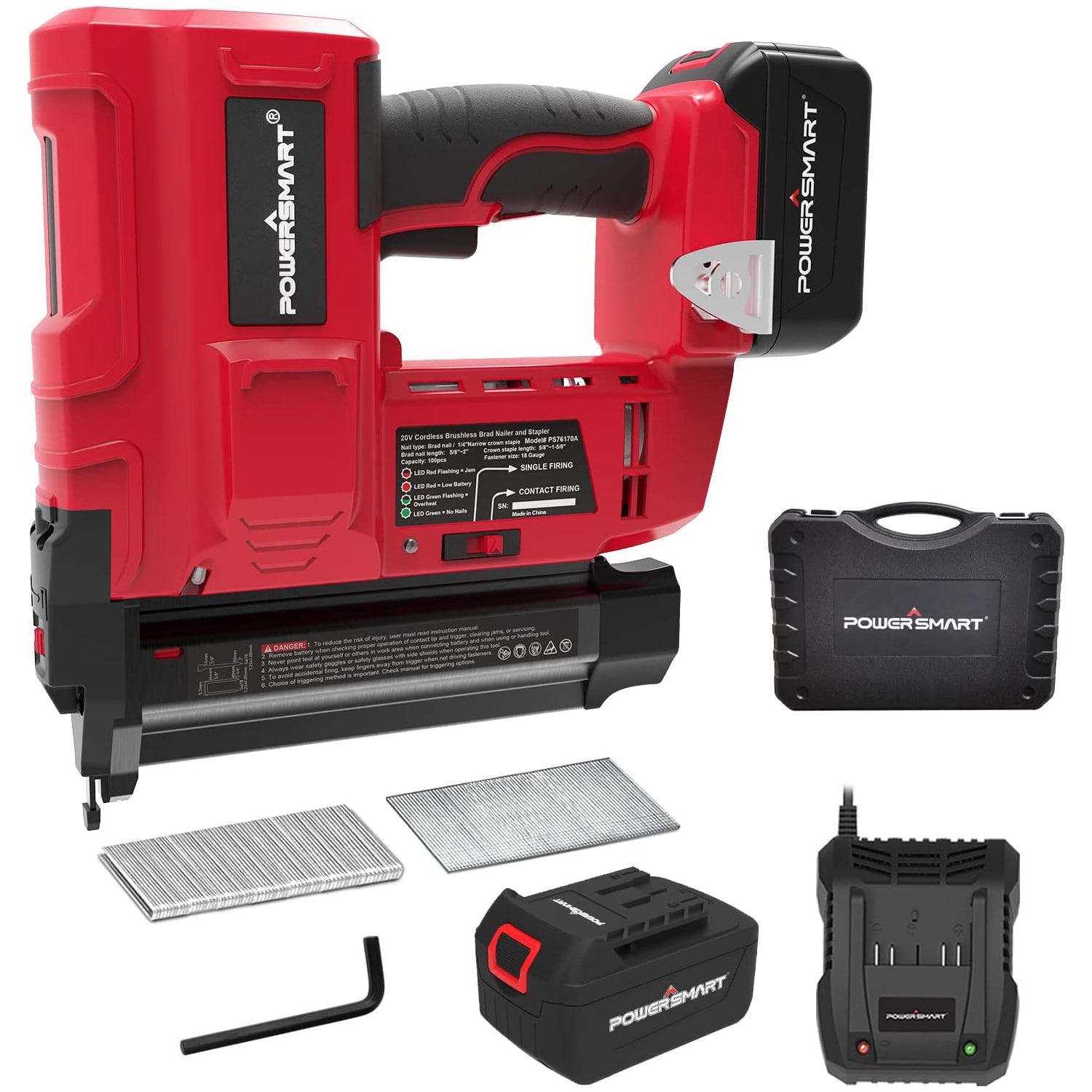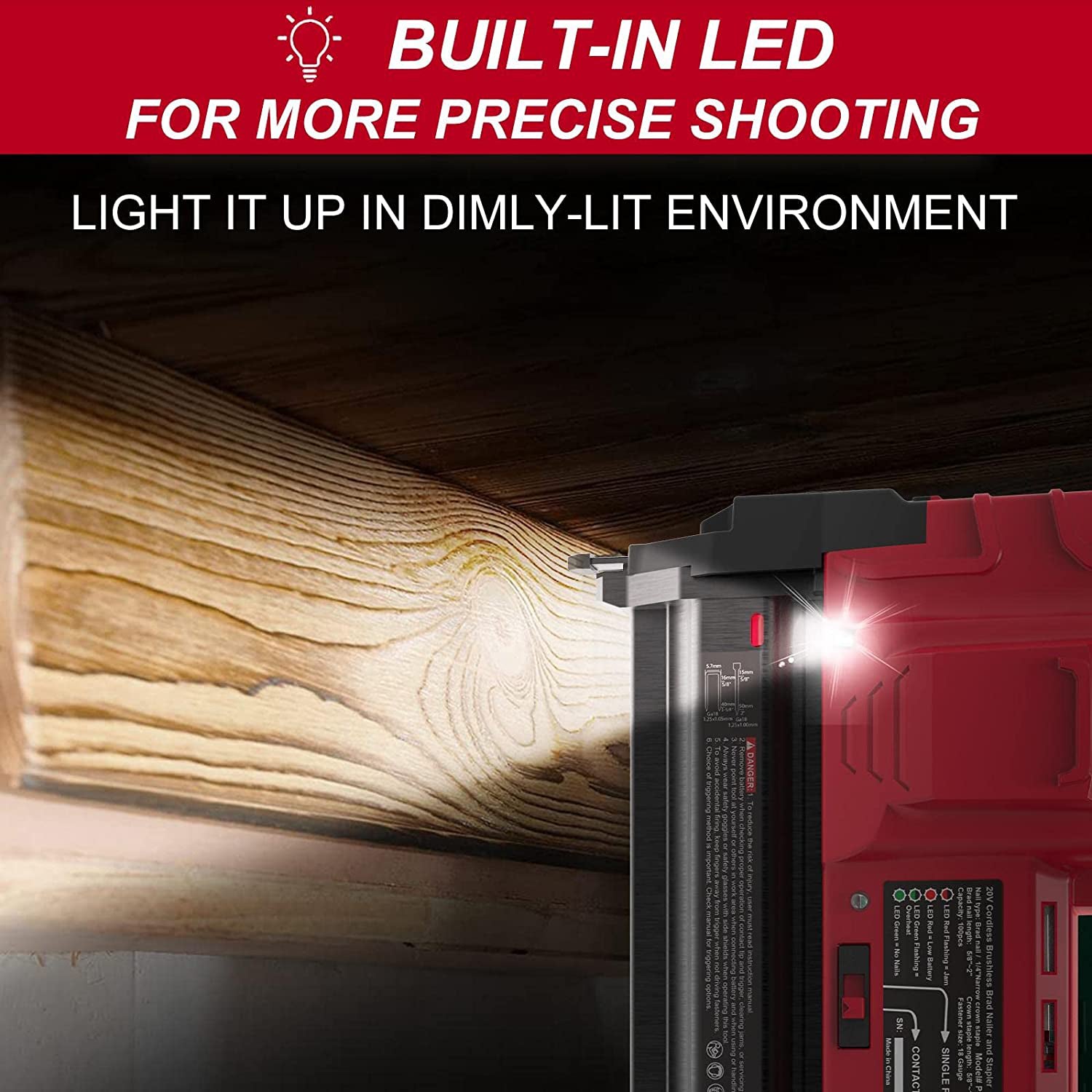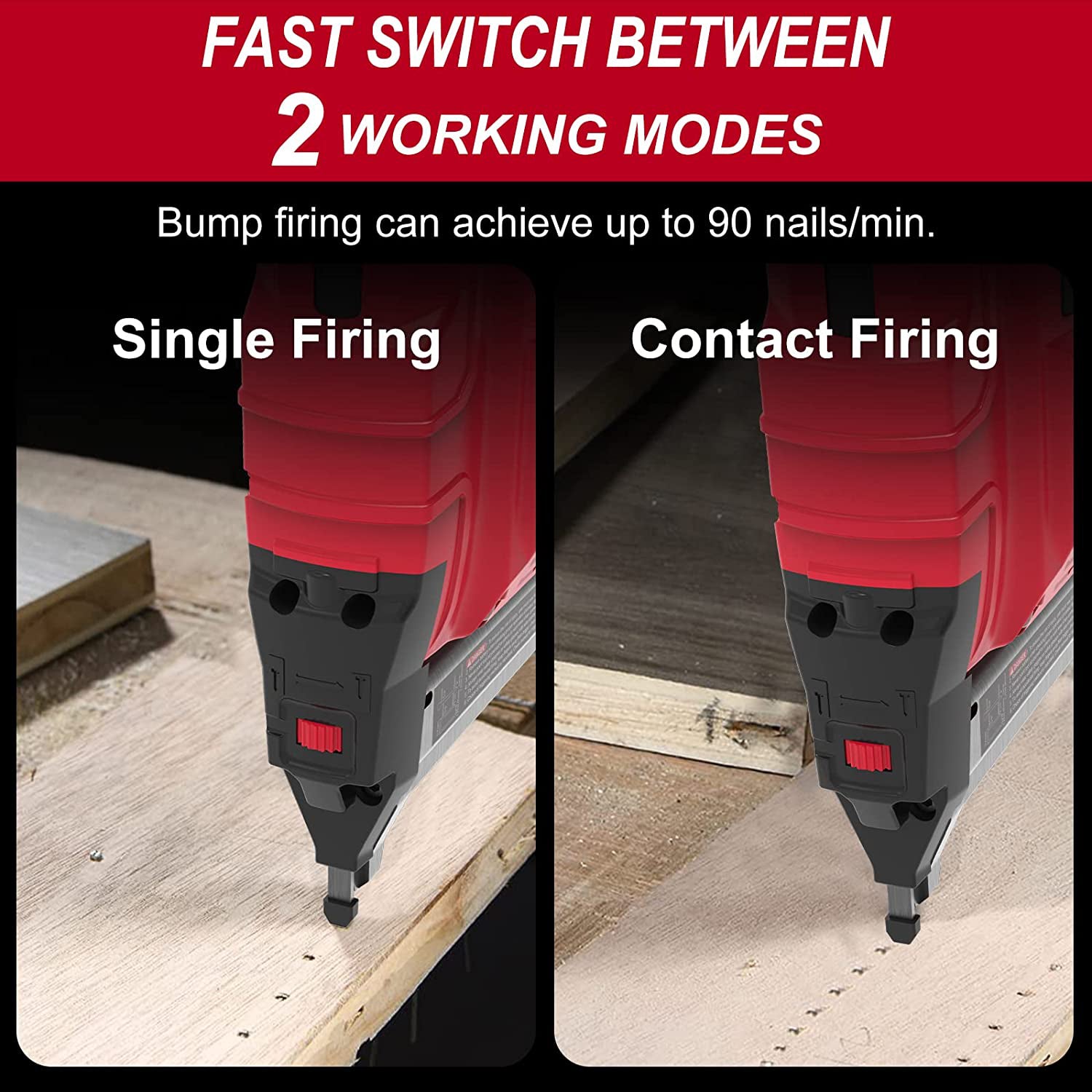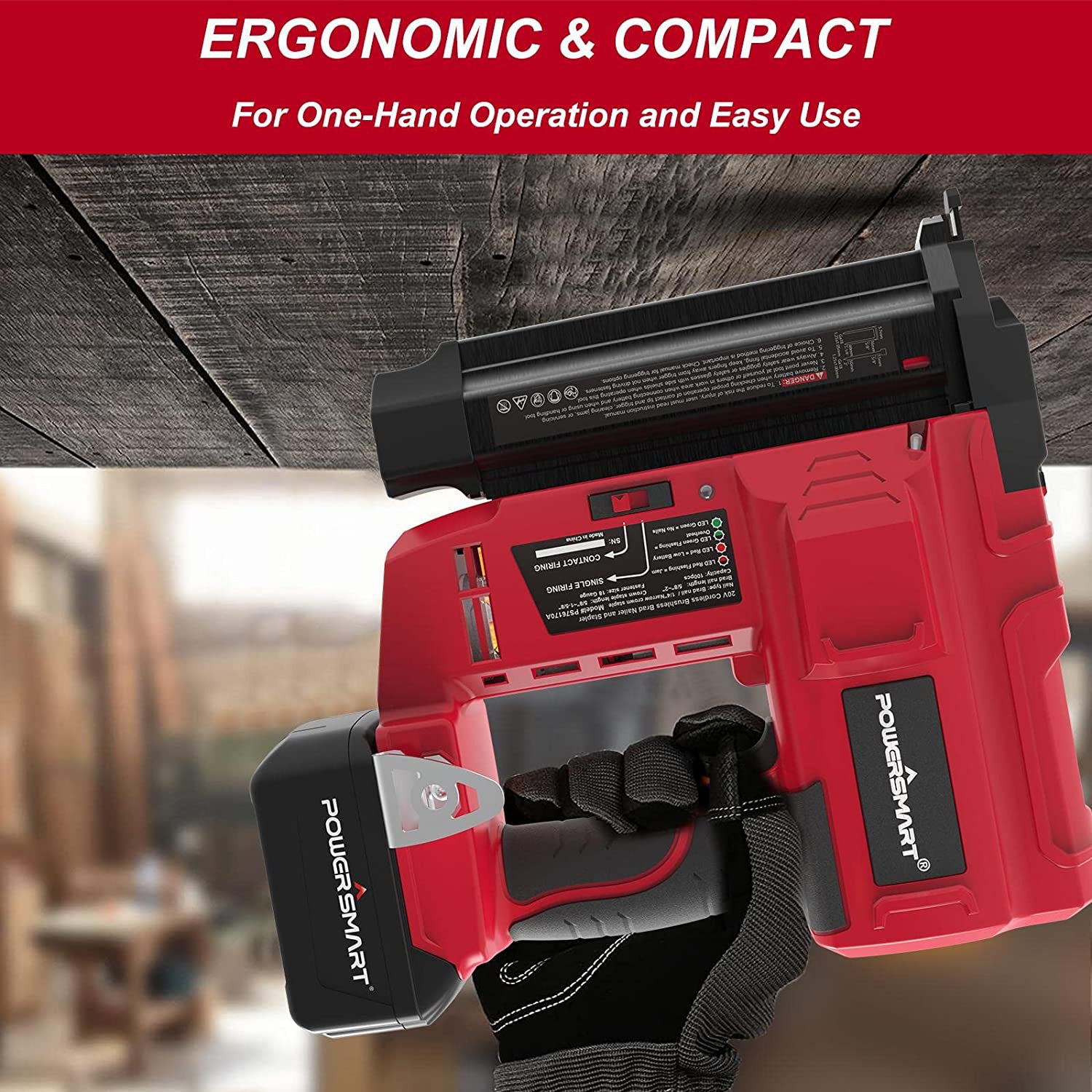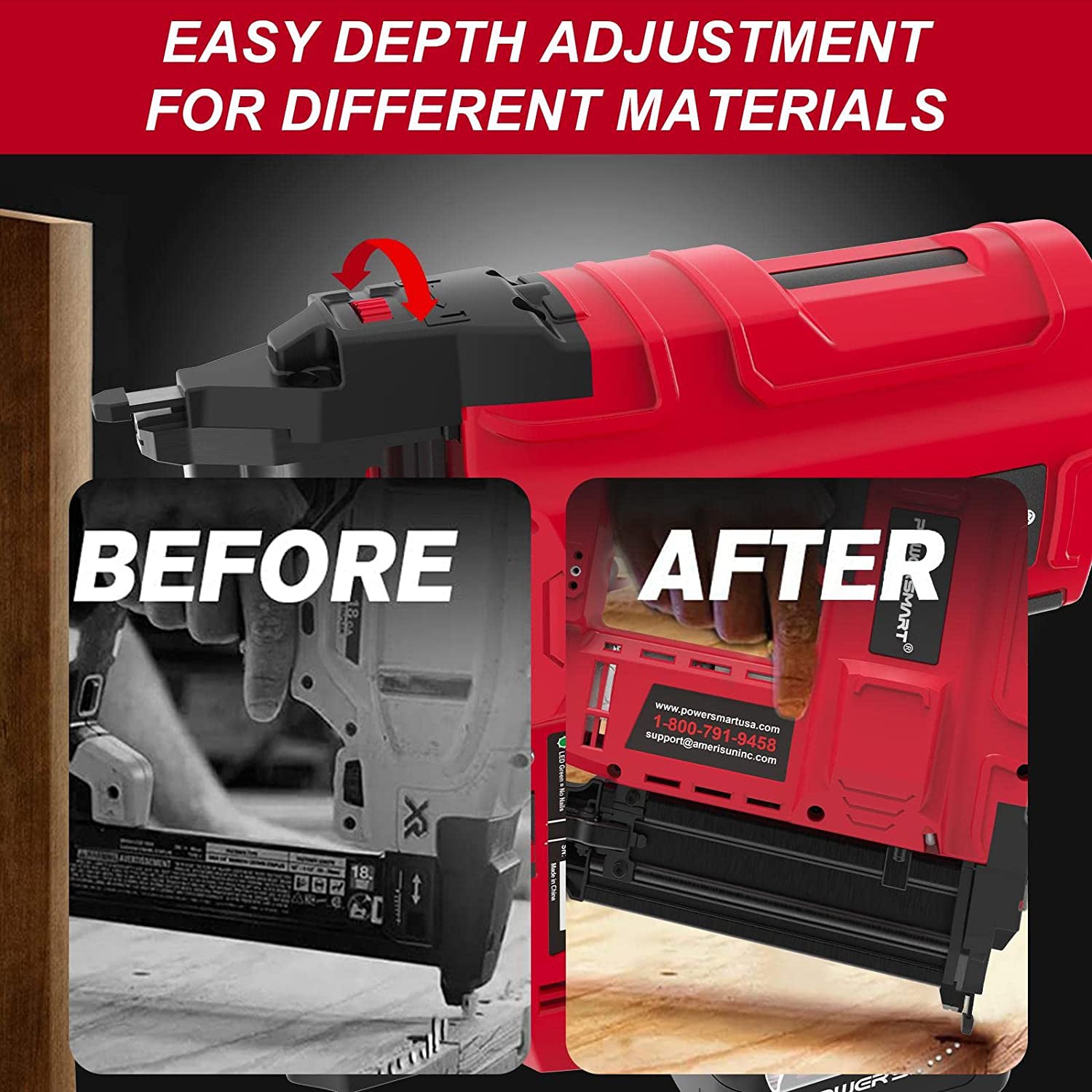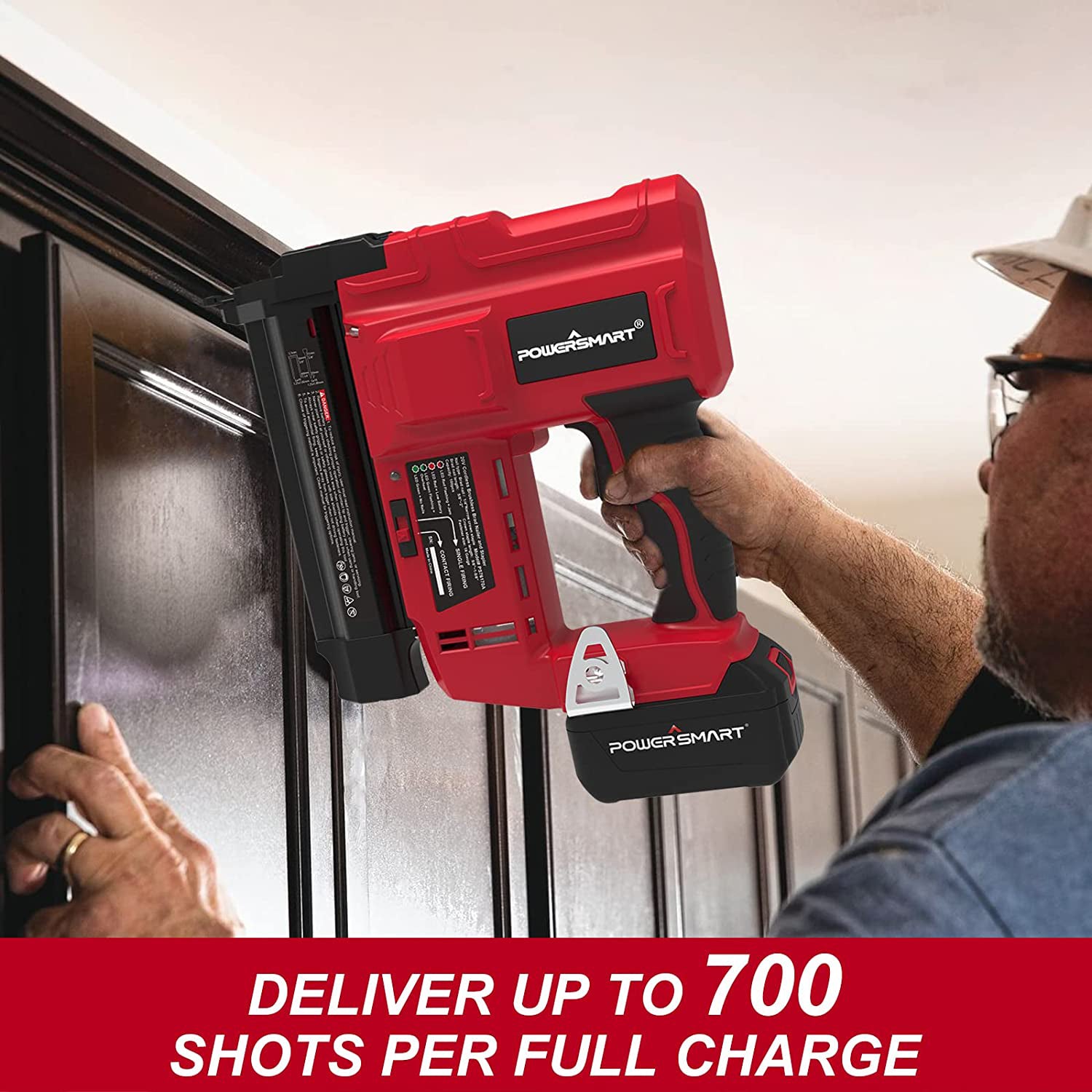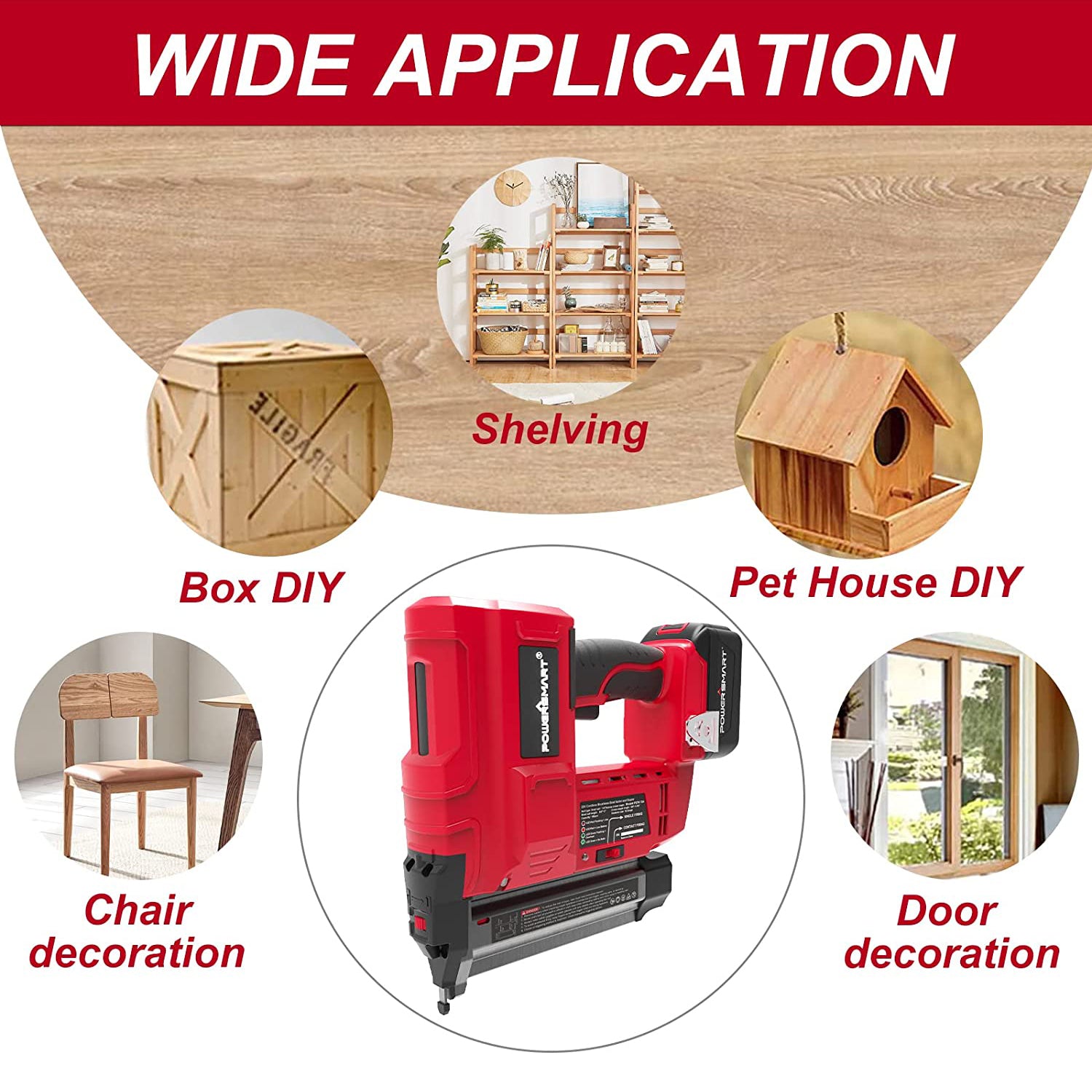 20V 18 Gauge Cordless Nail Gun, 2 in 1 Brushless Nail/Staple Gun with 4.0Ah Lithium-Ion Battery and Fast Charger, 18GA Nails/Staples for Woodworking PS76170A
銷售價格
$129.99
正常價格
$149.99
含稅。
●【Fast Switch between two modes】This cordless brad nailer is easy to use, with a dual-mode toggle switch that lets you fire a single brad with each trigger squeeze or a series of them by bumping the contact element up to 90 nails/minute.
●【Perform Peak Productivity with Cordless Design】This cordless nail gun eliminates the need for air compressors, hoses, or expensive gas cartridges. The motor is designed to provide consistent firing power in various materials and climate conditions.
●【Lightweight】The cordless brad nailer is lightweight and compact, making it perfect for installing crown molding overhead.
●【LED Lights & Light indicator】The front-facing LED lights on this electric nail gun make it easy to see what you're doing in dim or dusty areas. The light indicator will help you troubleshoot any problems that may arise.For example, low battery, nail jam, motor overheat or no nails.
●【Manual Nail Depth Adjustable】The rotation knob on the top of the brad nailer cordless makes it easy to adjust the depth of the nail. Simply turn the knob to the right for a deeper nail, or to the left for a shallower nail.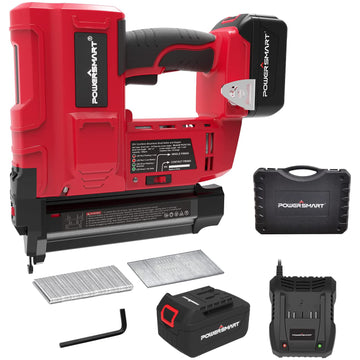 20V 18 Gauge Cordless Nail Gun, 2 in 1 Brushless Nail/Staple Gun with 4.0Ah Lithium-Ion Battery and Fast Charger, 18GA Nails/Staples for Woodworking PS76170A
銷售價格
$129.99
正常價格
$149.99
Description
Specifications
Reviews, Q&A
Manual & Documents
Nail gauge:18

Nail type:Brad nail / 1/4"Narrow crown staple

Brad nail length:5/8"~2"

Crown staple length:5/8"~1-5/8"

Magazine capacity:100pcs

Battery type:20V Lithium-ion, 4.0Ah

Charge time: 2.5 hours

Charger rating: Input: 120V AC, 60Hz, 0.54A; Output: 20V DC, 1.5A
Dual LED Lighting

Dual built-in LED lights located near the firing head is effectively bright to illuminate all operation especially for you in dark working environment, ensuring precise control in poor light.

Adjustable Depth of Drive

Tool-free depth adjustment for flush and precise countersinking of nails. nail gun battery powered is able to drive 18 GA brad nails from 3/4 in to 2 in, making the nailer ideal for fastening decorative molding, casing, kitchen crown, and shoe molding.

Decent Nail Capacity

The battery powered brad nailer features a 2-in-1 bottom-load magazine that is compatible with either 100 pcs 18 gauge brad nails (3/4¡ã to 2¡ã) or 1/4¡ã narrow crown staples (3/4¡ã to 1-5/8¡ã) for maximum versatility.

Lightweight and Compact Design

While no battery-powered tool can ever be considered lightweight and compact, the KIMO is one of the lightest cordless nailers on the market, at just 5 pounds (minus the battery). It?¡¥s expected to stay for long in your hands and attached comfortably to your belt.

Moulding

The narrow body tool is easy to handle and work in tight space, making it ideal for floor moudling.

Frame Triming

The lightweight and compact design of KIMO electrical nail gun ensures the safety operation overhead.

Furniture Building

A nice pal for your detailed furniture building and assembly, reducing the risk of damage thin pieces of trim.

1400 Nails per Charge

Charging in only 2.5 hours, the battery fires up to 1400 shots per charge with a 20V 4.0Ah battery and fastens 80 nails every minute, so you can get the job done faster.
Package Dimensions:18.6 x 13.8 x 5.2 inches

Packing list : Nailer / 300pcs brad nails / 200pcs narrow crown staples / 2 x Hex wrenches