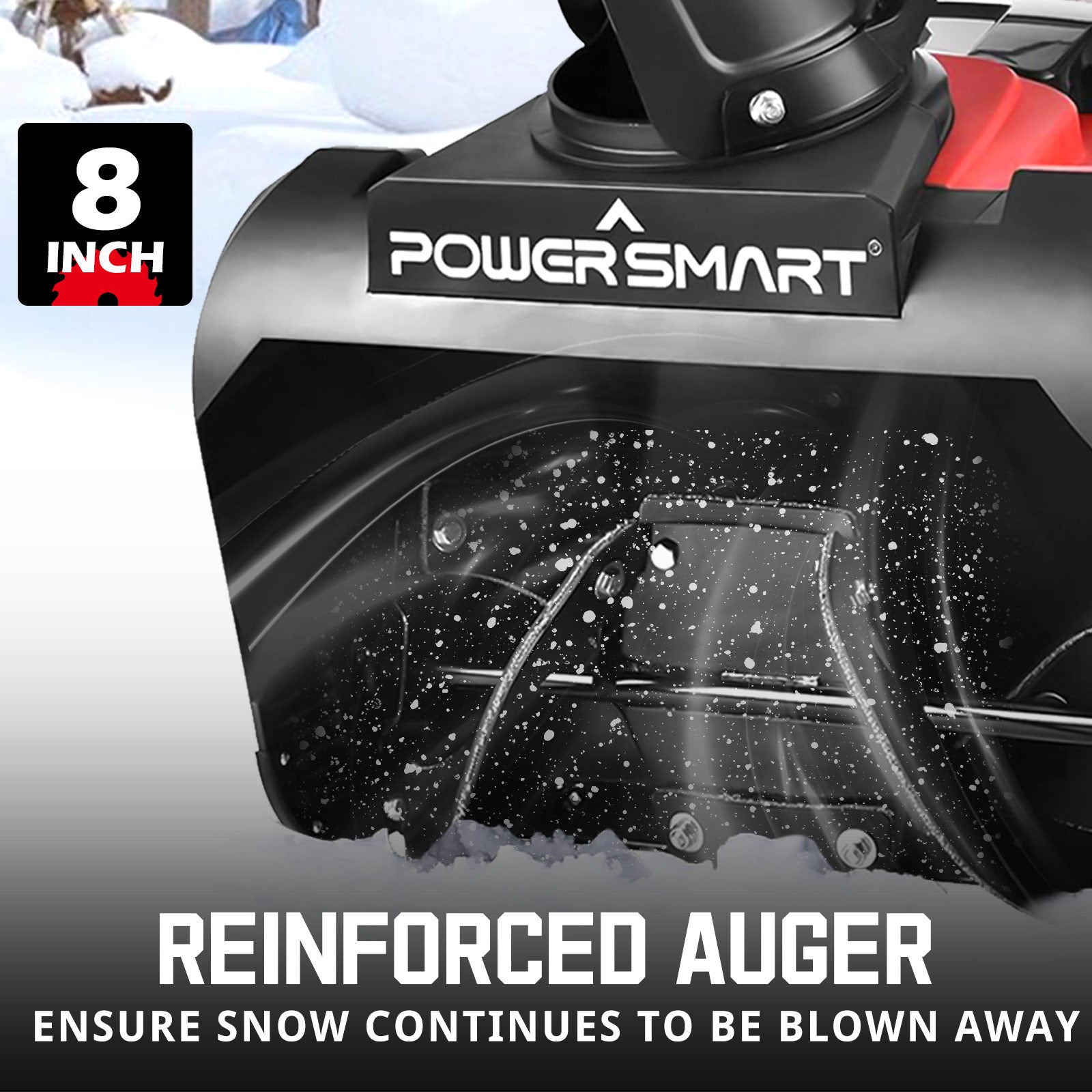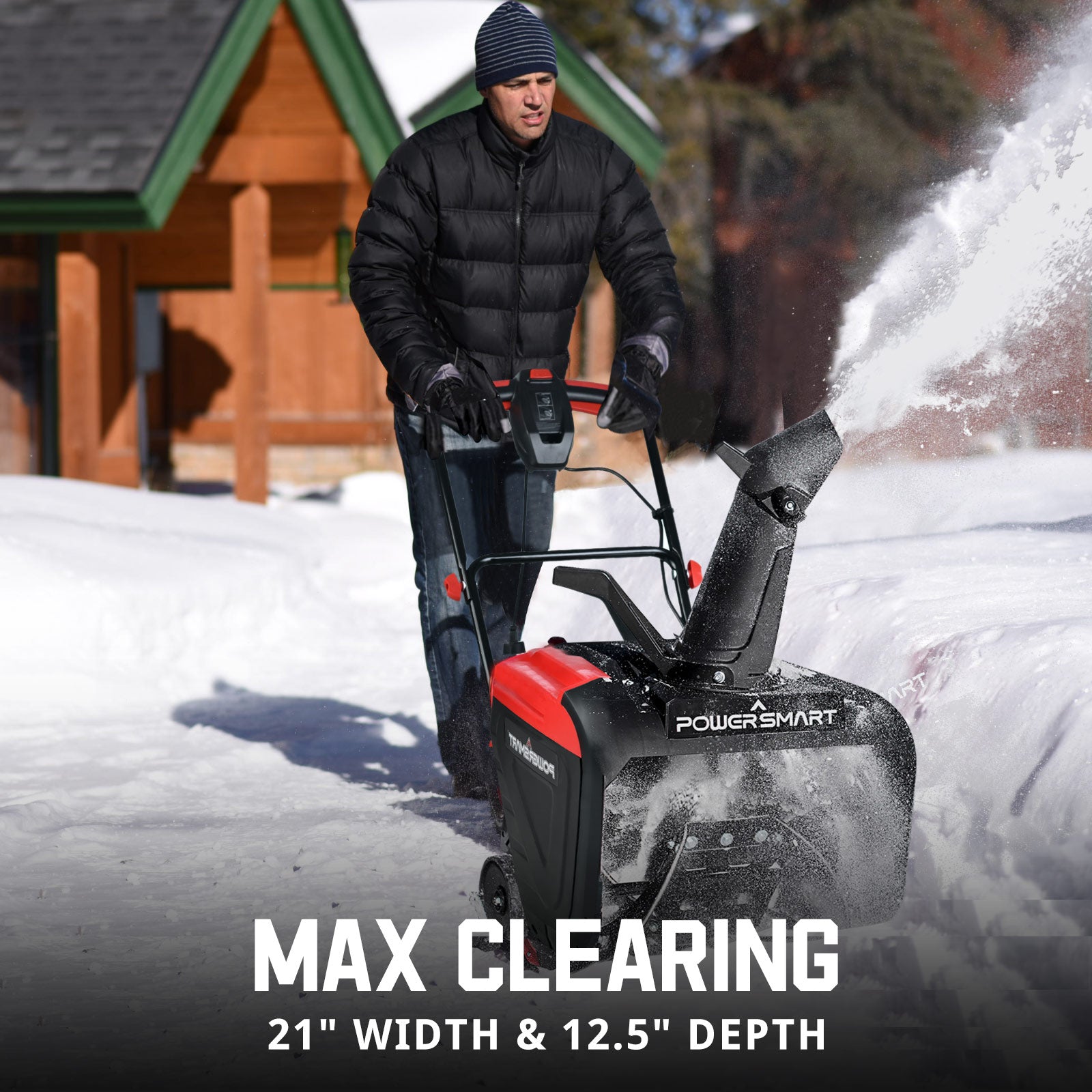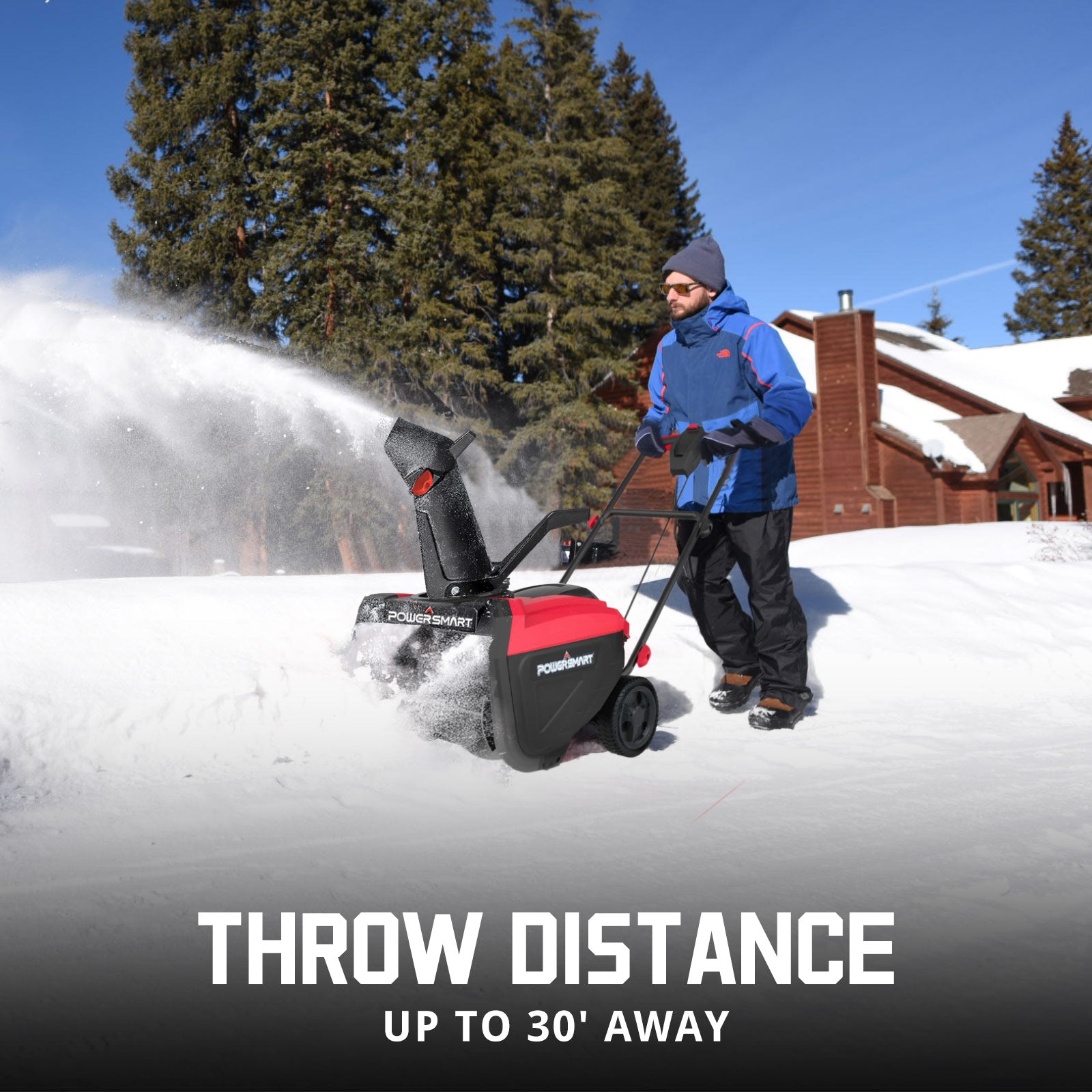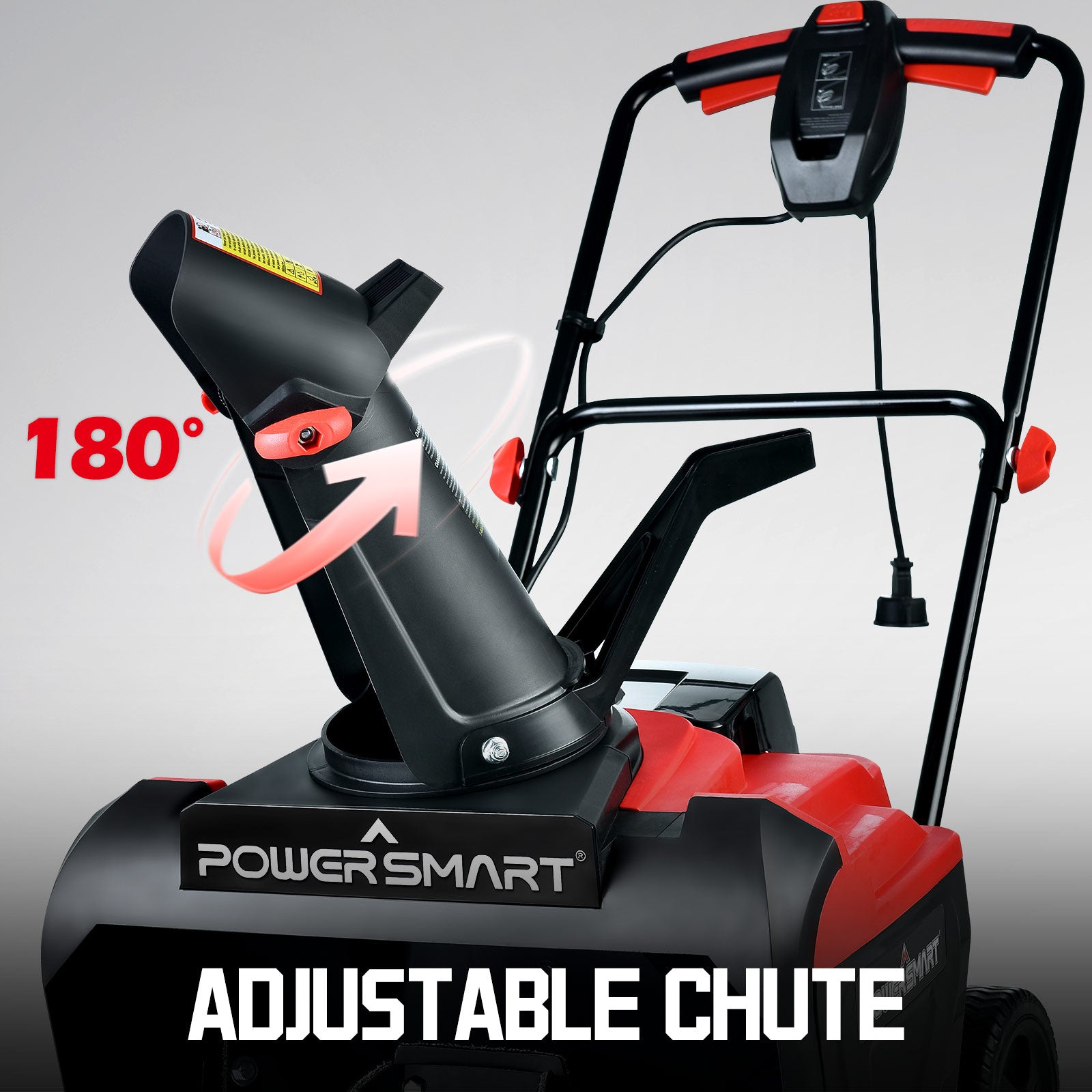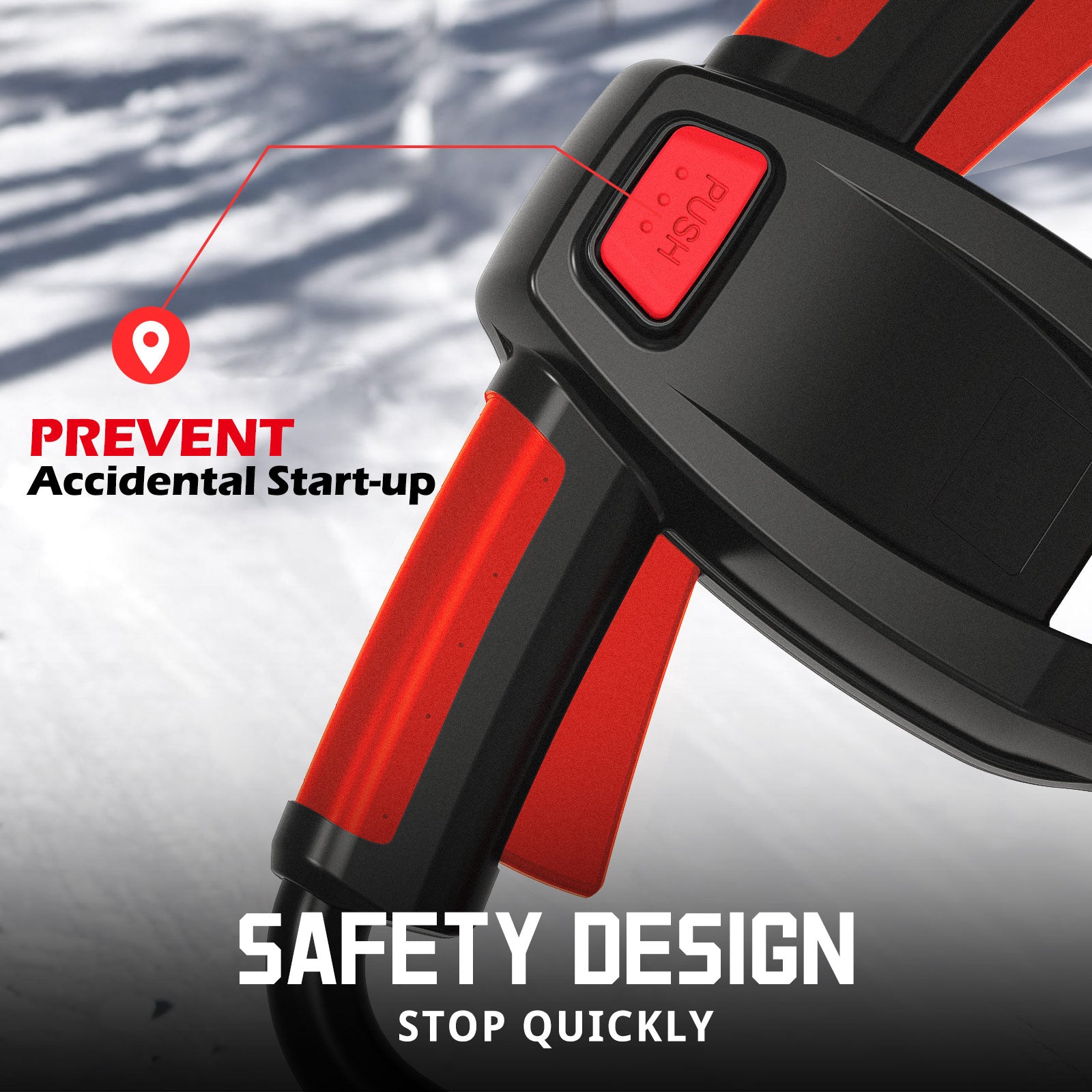 21'' 15A Single Stage Electric Snow Blower DB5021
銷售價格
$139.99
正常價格
$249.99
含稅。
●POWERFUL: The PowerSmart electric snow blower can move up to 800 pounds of snow per minute and can propel snow up to 35 feet away.
●EFFICIENT WORK: The 21-inch width and 12.5-inch height clearing range make snow removal more efficient.The scraper blade of this snow blower machine clears snow efficiently, without damaging the deck or pavement.
●ADJUSTABLE CHUTE: The snow blower's 180 degrees adjustable discharge chute allows you to control the direction of snow being thrown. This is perfect for clearing snow from driveways and walkways.
●8 INCH RUBBER AUGER: The reinforced rubber auger helps to cut through tough snow, while the impeller diverts it away from the chute to prevent clogging. This ensures that the snow is continuously blown away.
●SAFETY DESIGN: The safety design of this corded snow blower prevents accidental start-up and quickly stops the spinning auger and impeller when the user releases the auger trigger.
●MAINTENANCE-FREE: The electric snow thrower with electric start is easy to maintain, and it's quiet because it doesn't require gas, oil, or tune-ups.
EASY MANEUVERABILITY: The lightweight electric snowblower is only 49lb is easy to assembly and use. And the compact tires measure 8x2 inches, which makes it easy to maneuver.
21'' 15A Single Stage Electric Snow Blower DB5021
銷售價格
$139.99
正常價格
$249.99
Description
Specifications
Reviews, Q&A
Manual & Documents
Switch Control

To start the snow thrower, press the switch button in and pull the handlebar toward you until it touches the handle. The switch button must be held in before pulling the handle. Once the snow thrower starts, release the switch button. To stop the snow thrower, please release the switch button.

Reinforced 8 Inch Rubber Auger

It is equipped with a rubber auger that cuts through tough snow and diverts it away from the chute to prevent clogging. It also keeps snow blowing stays the course.

Adjustable Directional Chute

This easy-to-use 180¡ã Chute Control lets you direct the snow where you want it. The adjustable directional chute can throw snow up to 35 FT.

?

Snow Tires

The 8 inch all terrain snow tires provide better grip on slippery terrain than the regular snow tires.
Clearing Width and Depth: Approx. 53 cm x 27 cm (21 in. x 11 in.)

Max. Throwing Distance: 10 m (30 ft.)

Packing List : Snow Blower*1、Discharge Chute*1、Instruction Manual*1.