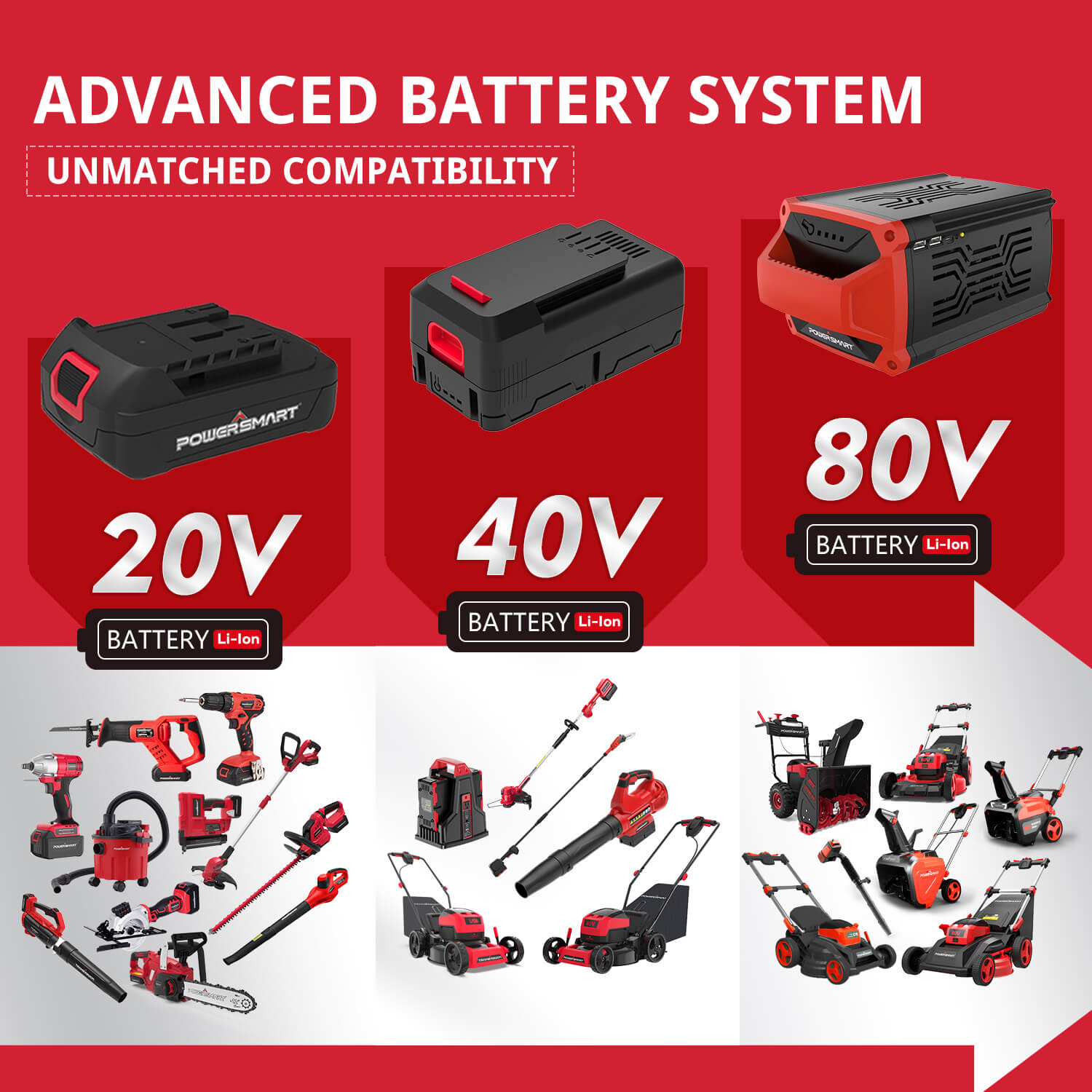 40V 13" Cordless Brush Cutter w/ Battery & Charger DB2501
銷售價格
$249.99
正常價格
$249.99
含稅。
●Checkout price:$199.99 😍
● Brush Cutter/String Trimmer: 10" brush cutter blade and 13" string trimmer, is great for trimming yards and bushes, townhouse lots, flower beds, walkways and patios.
● Run Time: 2 speeds with 40V 4.0Ah PowerSmart lithium battery, runtime up to 35-50 minutes on a fully charged battery.
● Ergonomic Design: Come with adjustable shoulder strap decreases operator fatigue during use with greater control, provide maximum comfort and control, make your job easier.
● Safety Operate : Designed with an safety guard, ensure working safety. 0.065 inch line auto feed head for quick and easy line advancement.Bottom L-shaped blade can be rotated 180° to change the cutting width from 12-inch to 13-inch.
40V 13" Cordless Brush Cutter w/ Battery & Charger DB2501
銷售價格
$249.99
正常價格
$249.99
Descripition
Specifications
Reviews, Q&A
Manual & Documents
To replace the trimmer line, first ensure the device is in line change status. Remove the double-layer wire reel. Then, uncoil the wire and wrap it in the direction indicated by the arrow on the coil. Once both the upper and lower coils are wrapped, feed them through the holes on either side of the coil. Secure by tightening the cover of the trimmer head, completing the line replacement.
Maximize your lawn care efficiency with the PowerSmart 40V 4.0Ah Lithium battery. Experience durable performance and consistent power delivery for longer, uninterrupted sessions.

Control the cutting speed, when you run into tougher grass, then dial it back down to increase runtime.

Enhance safety and efficiency with our trimmer s built-in safety guard. Preventing debris scattering, it ensures secure operations for a safer work environment and increased productivity.

Unlock exceptional versatility with our Brush Cutter, equipped with a cutting-edge blade and two sets of trimmer lines. Effortlessly navigate through dense vegetation and achieve precise trimming with this all-in-one powerhouse.

Cutting Diameter(blade): 10&
Cutting Diameter(trimmer line): 13&
Trimmer Line Diameter(in): 0.065"

Battery Type: 40V Lithium-ion
Charging Time: 2.5 hours/ per battery

No-load Speed:5000RPM/7000RPM

Packing list : Blade*1/Safety guard*1/Battery and Charger*1/Screw M5*35mm*1/Trimmer head*2
User manual*1/19mm wrench*1/Phillips screwdriver*1
Auxiliary handle assembly*1(Auxiliary handle*1, M5 lock nut*4, M5*30 bolt*4, damping sleeve*1,
locking block*1)