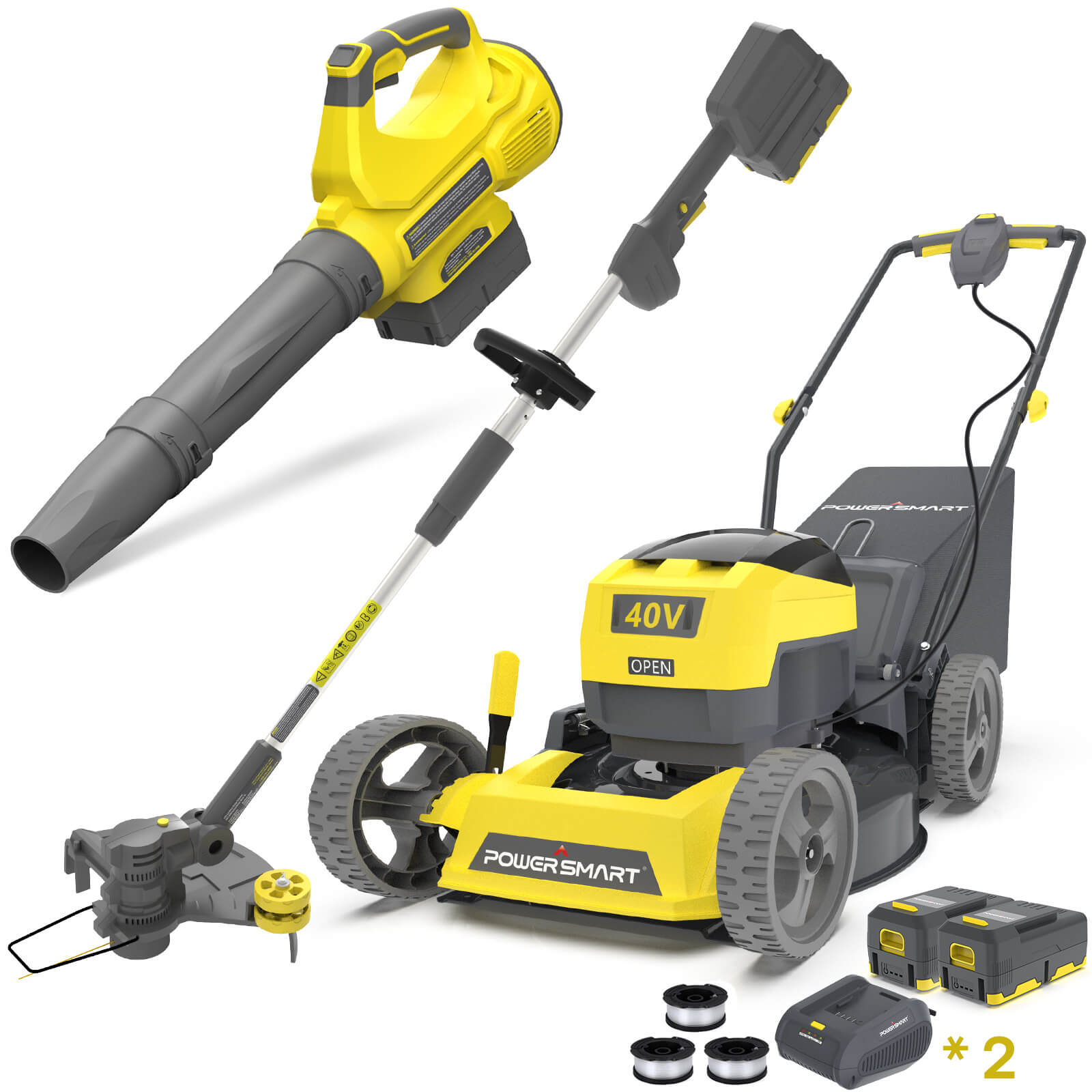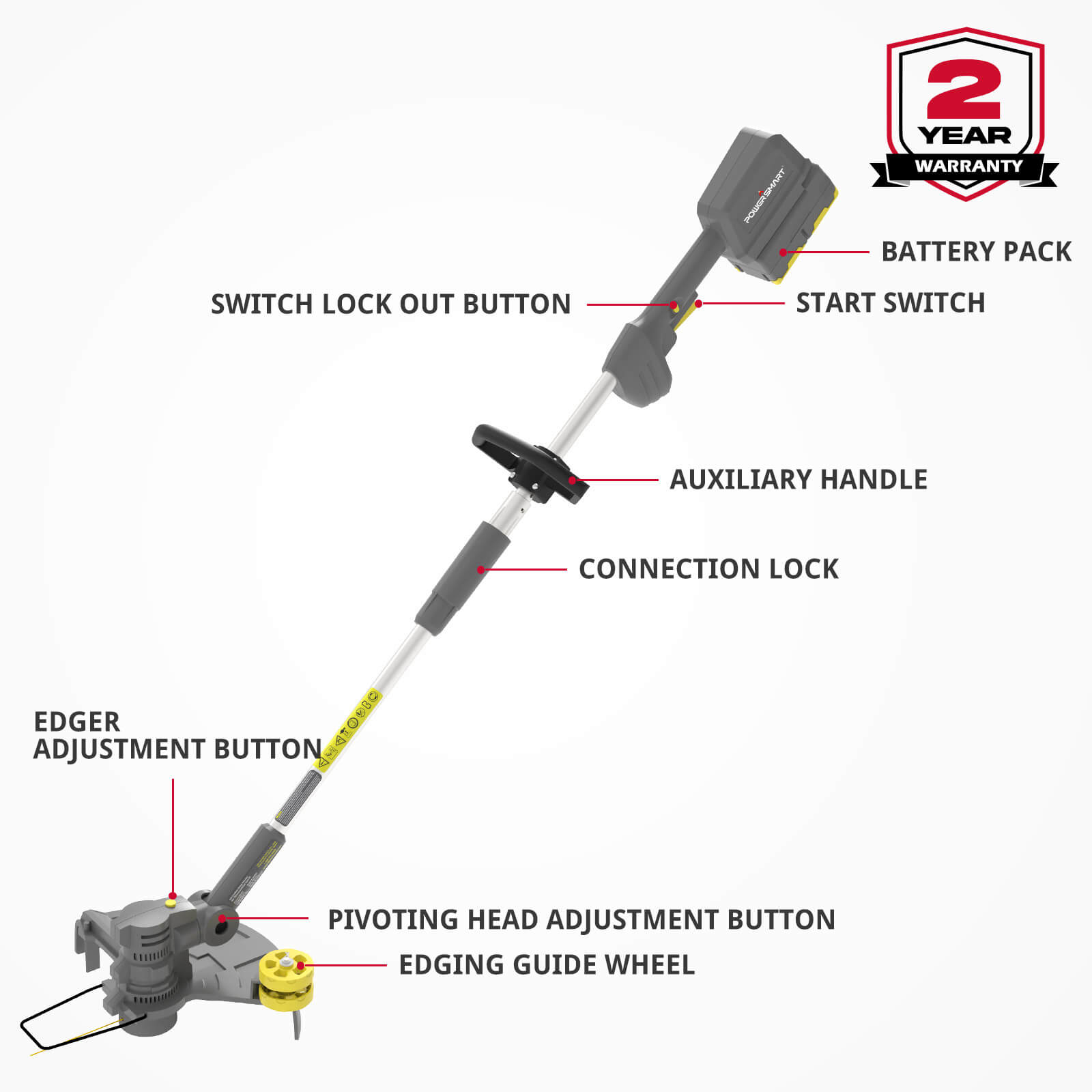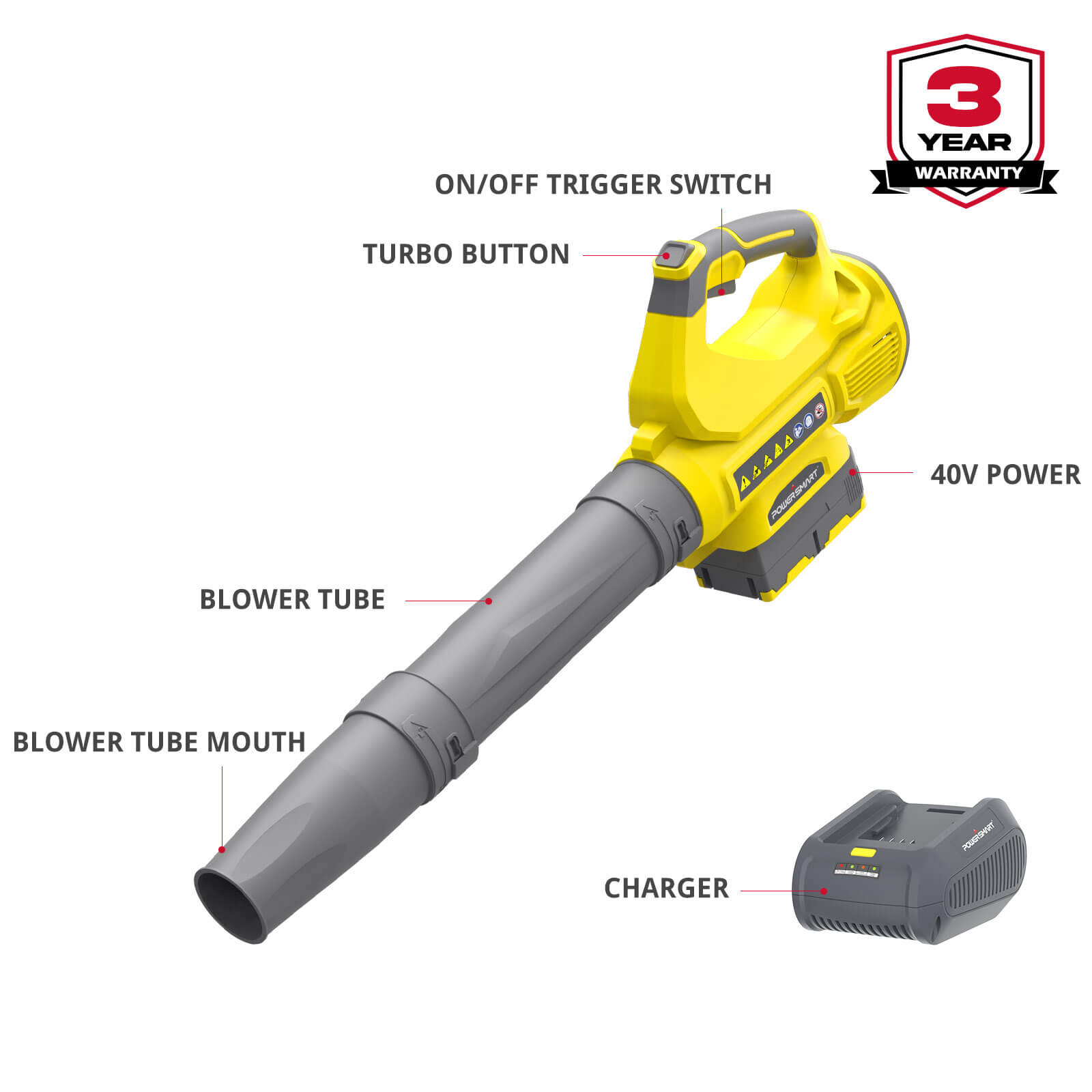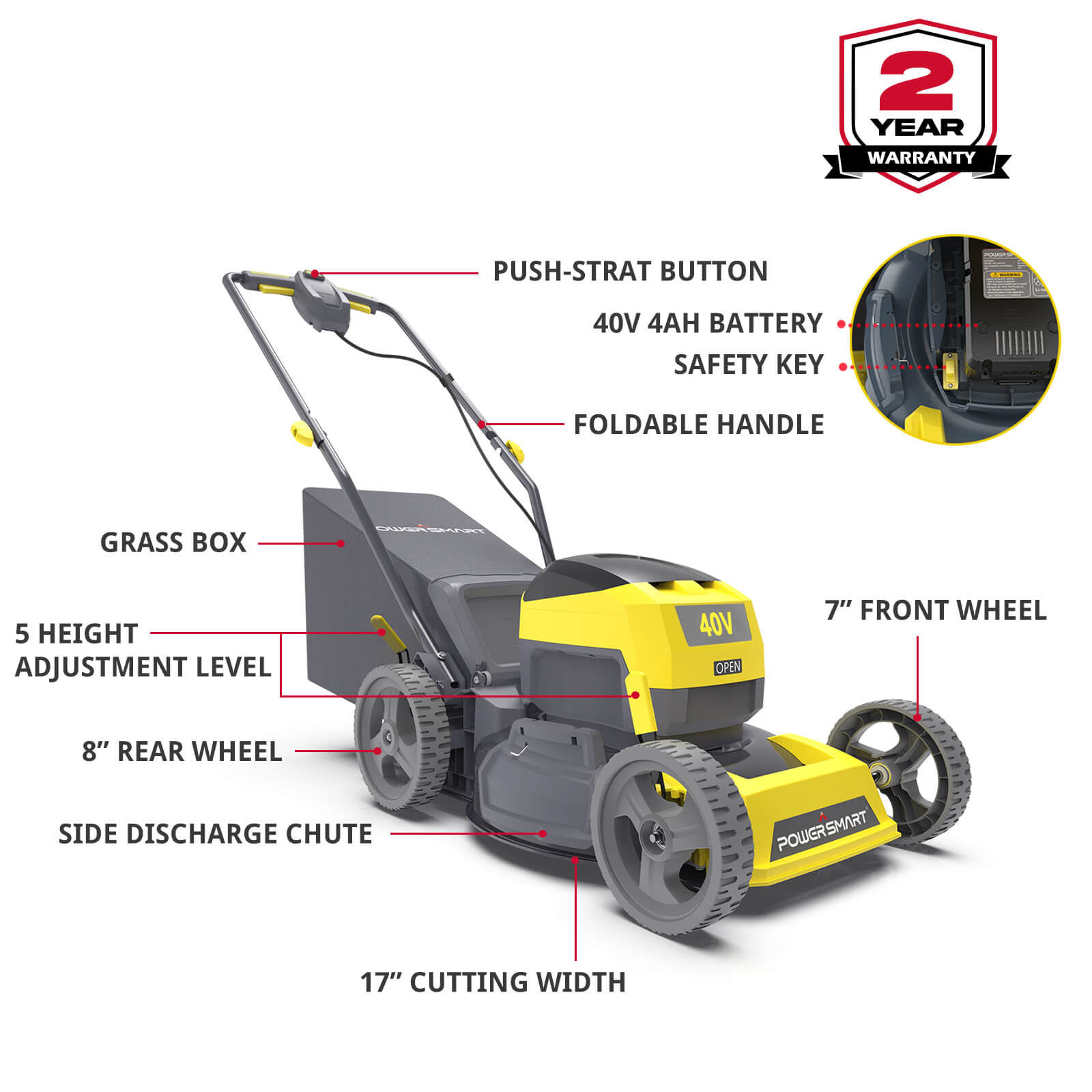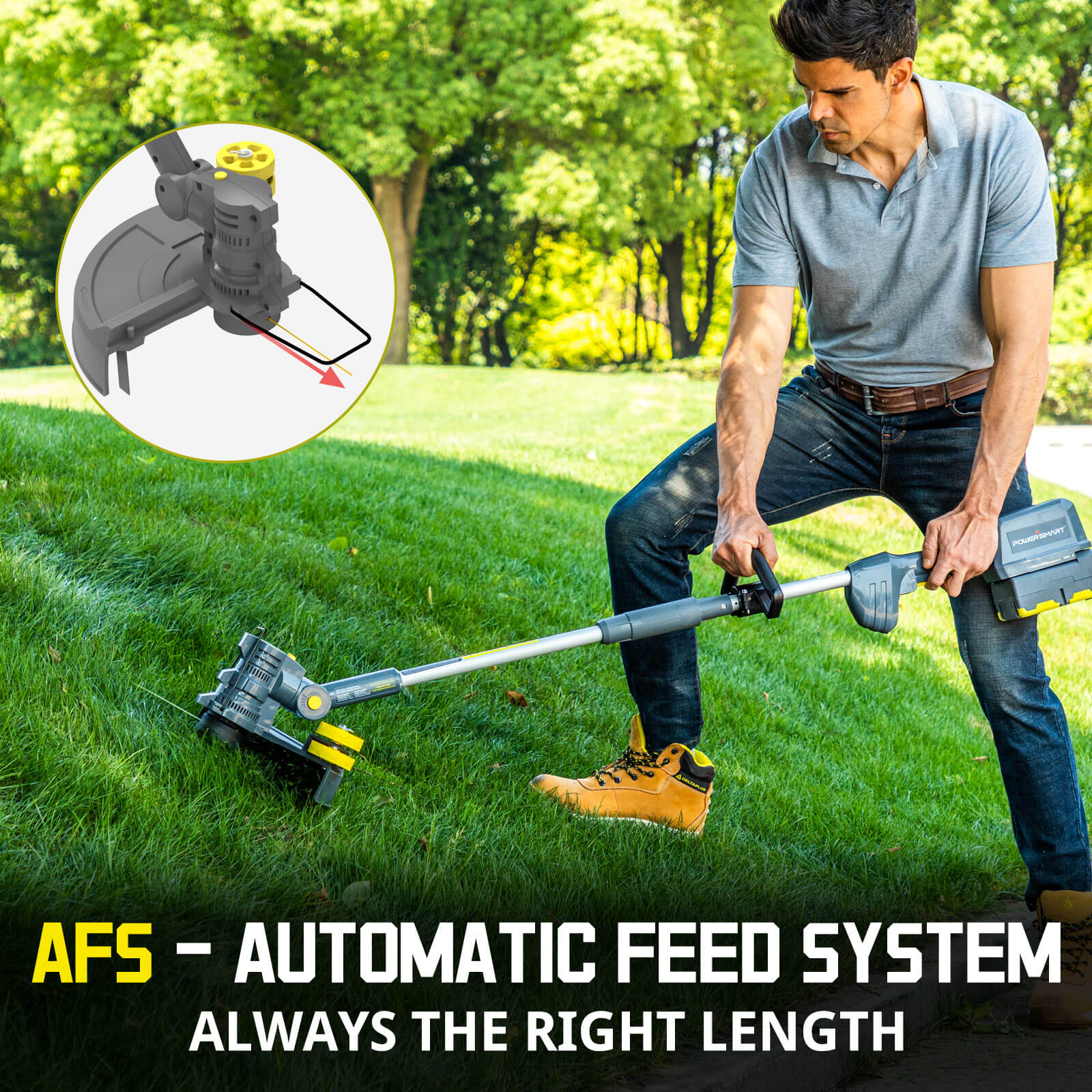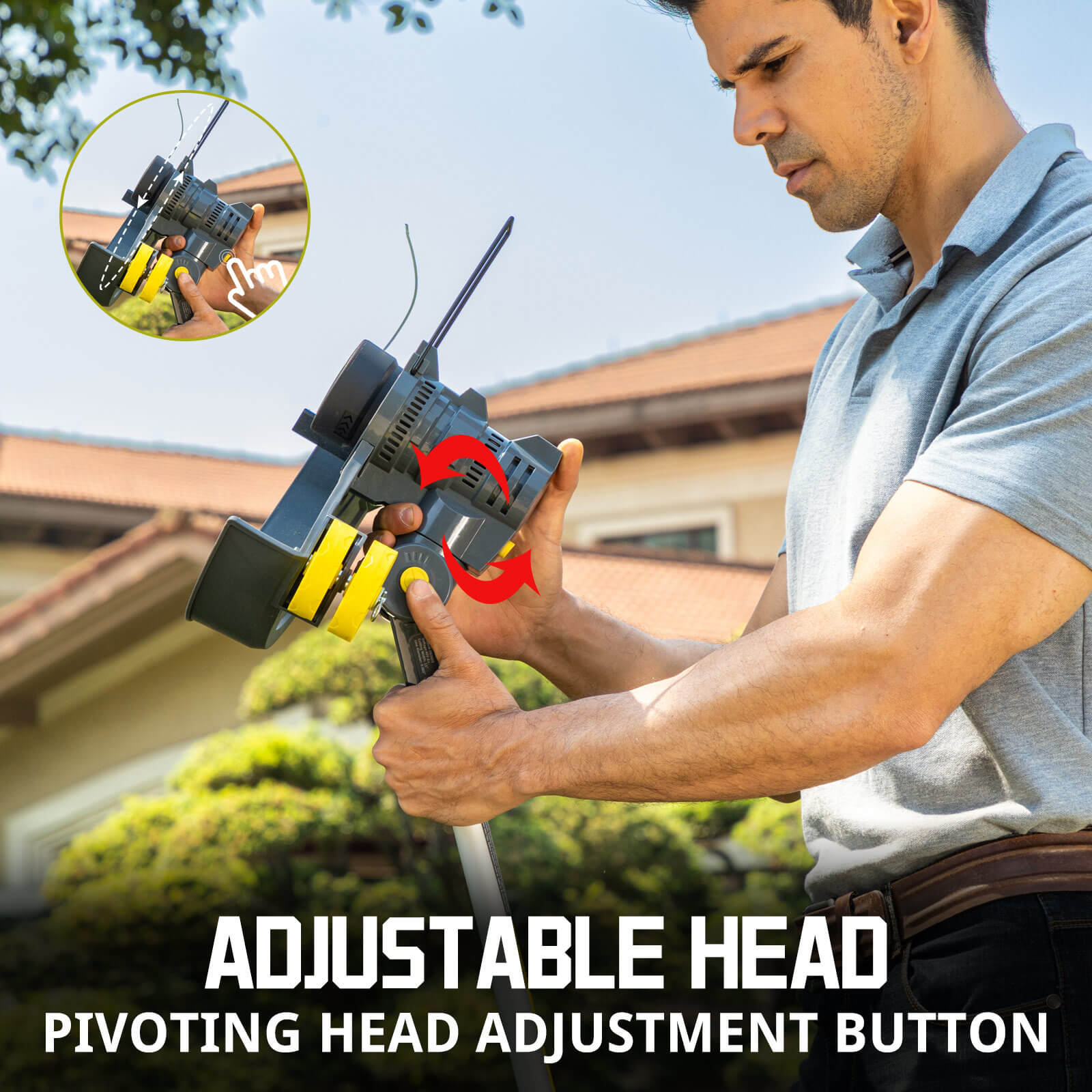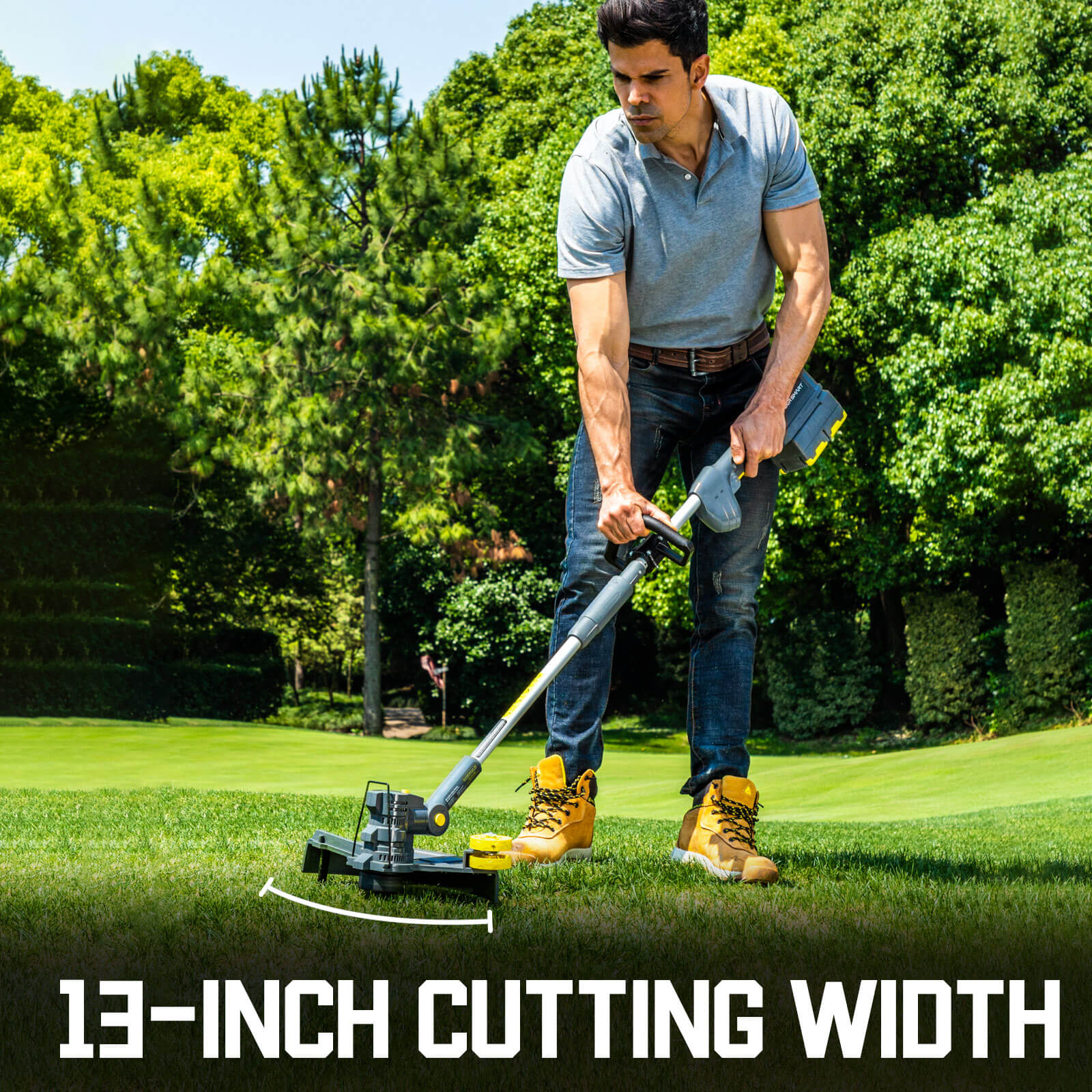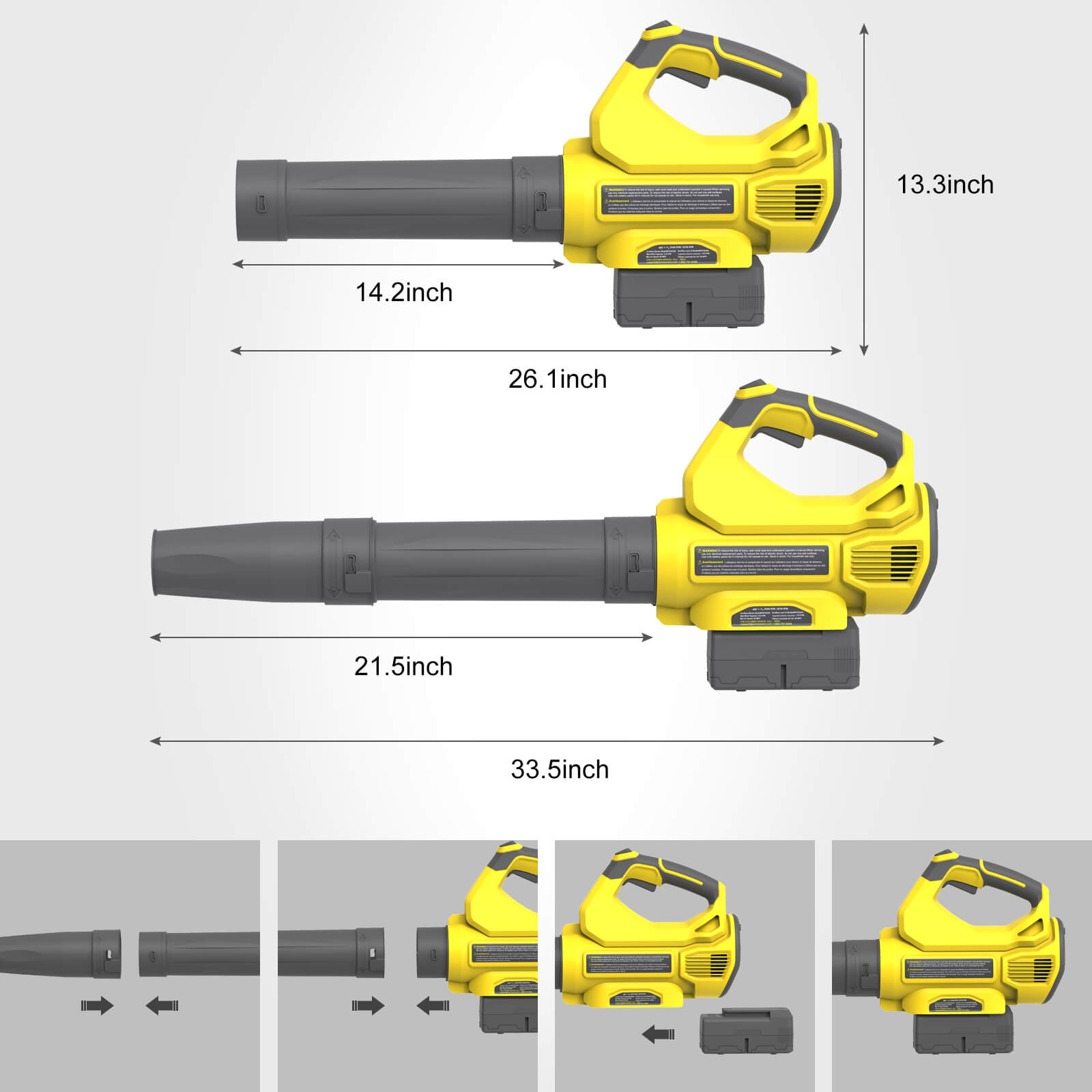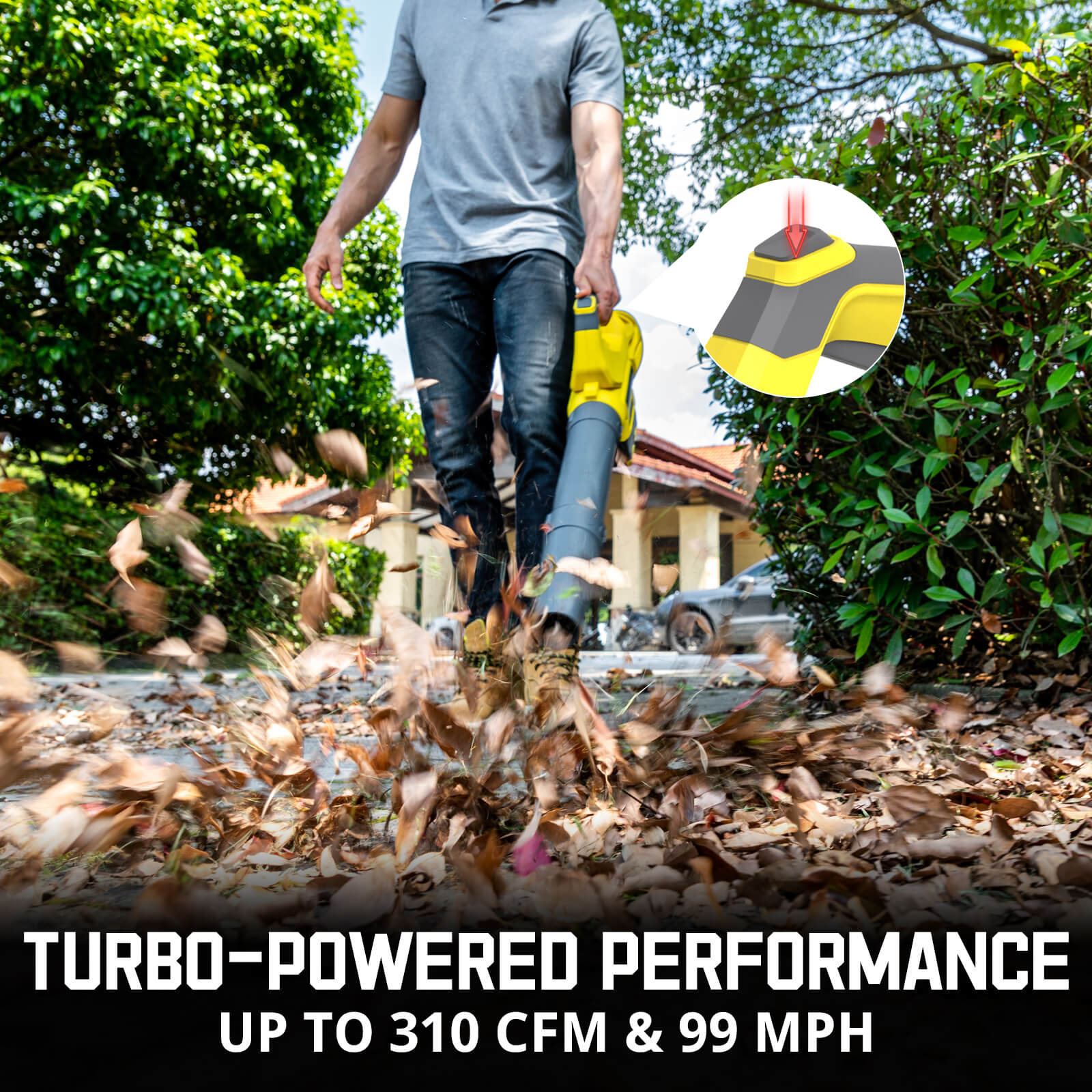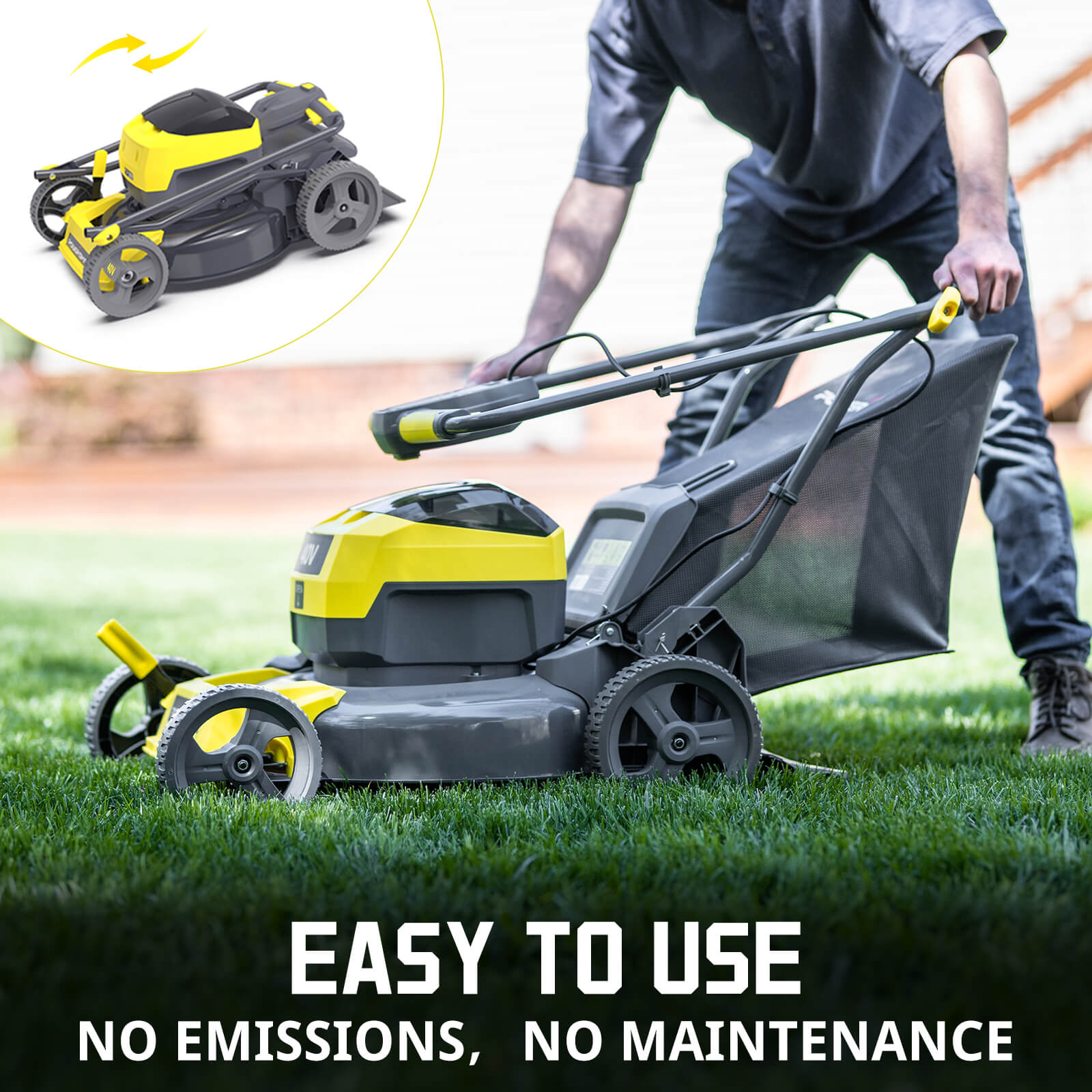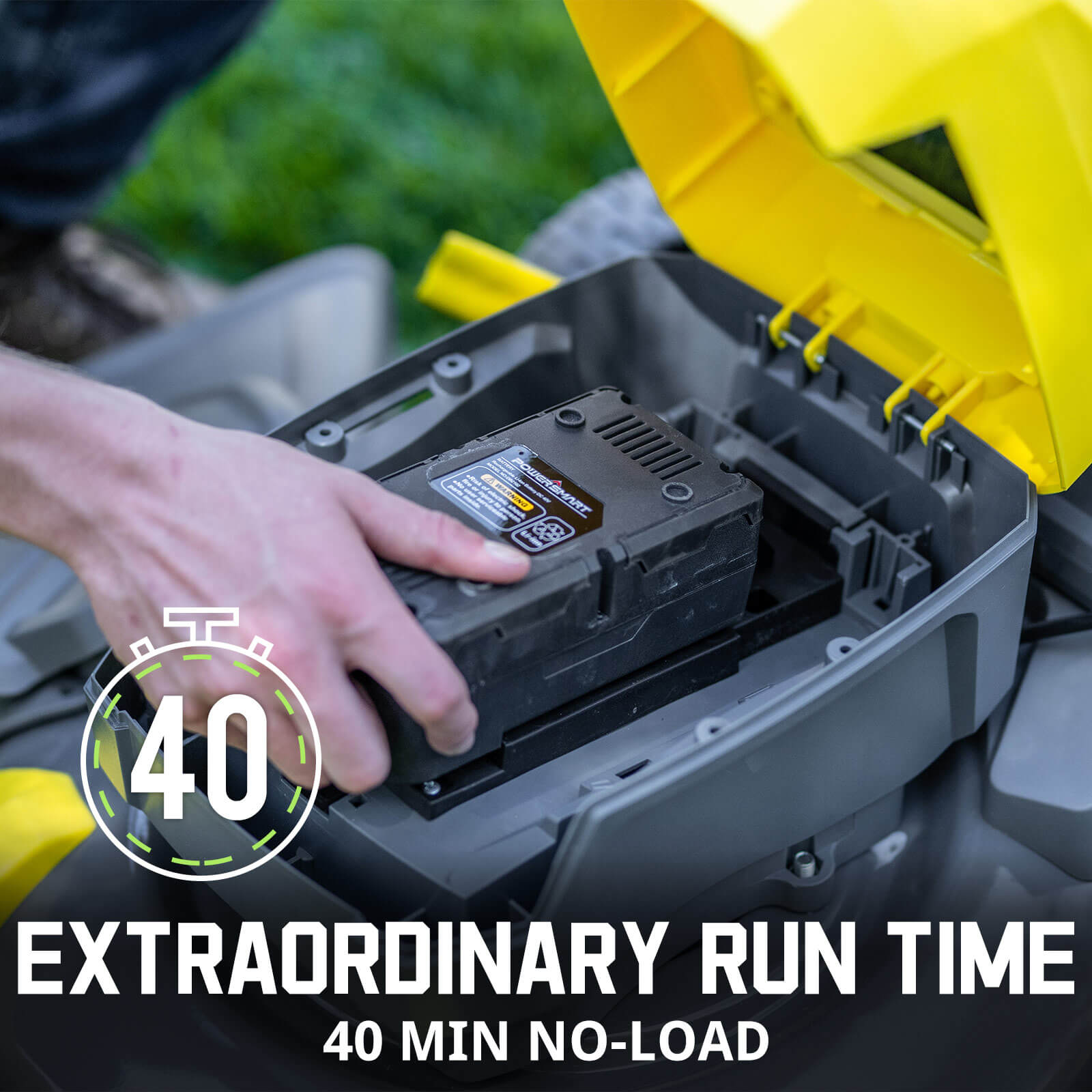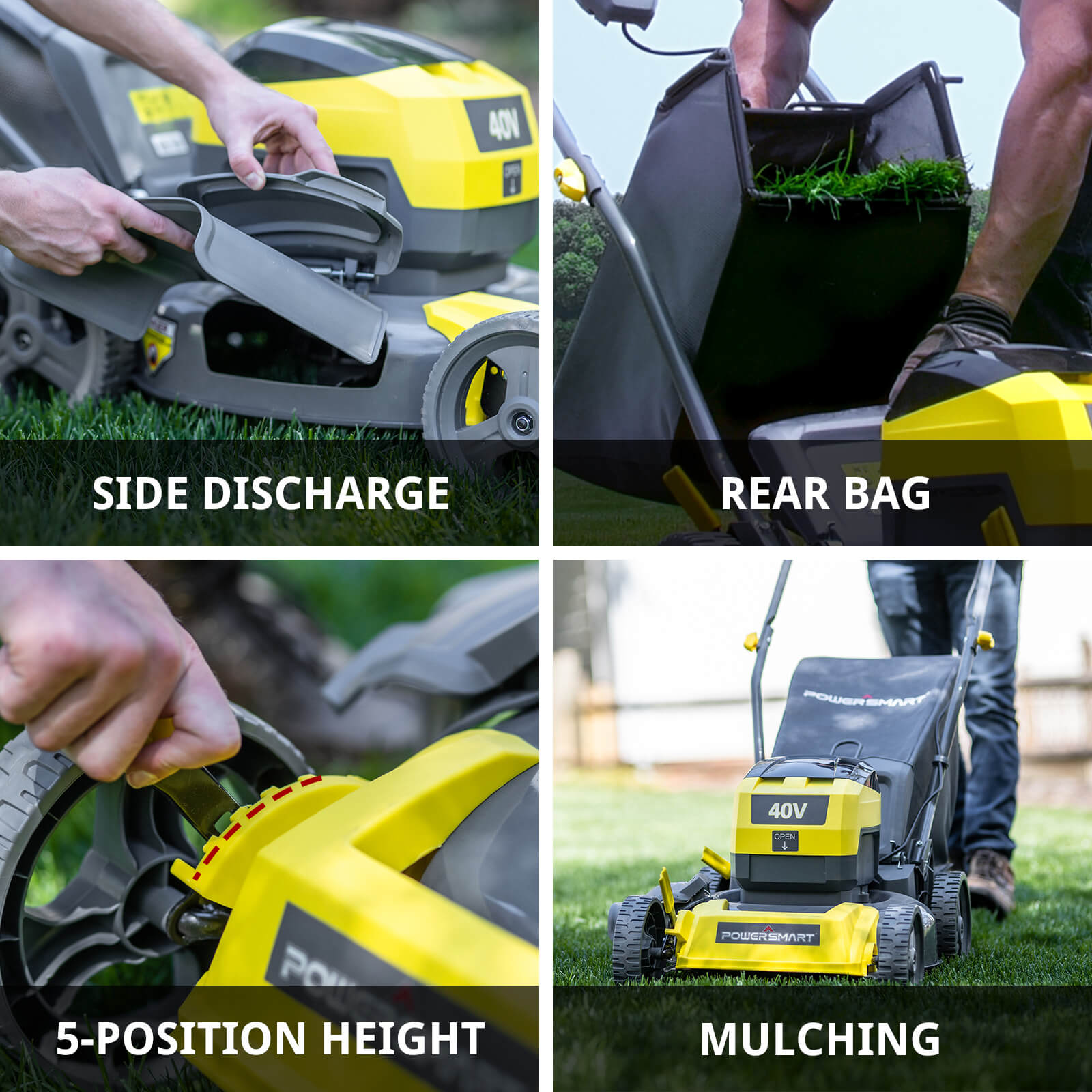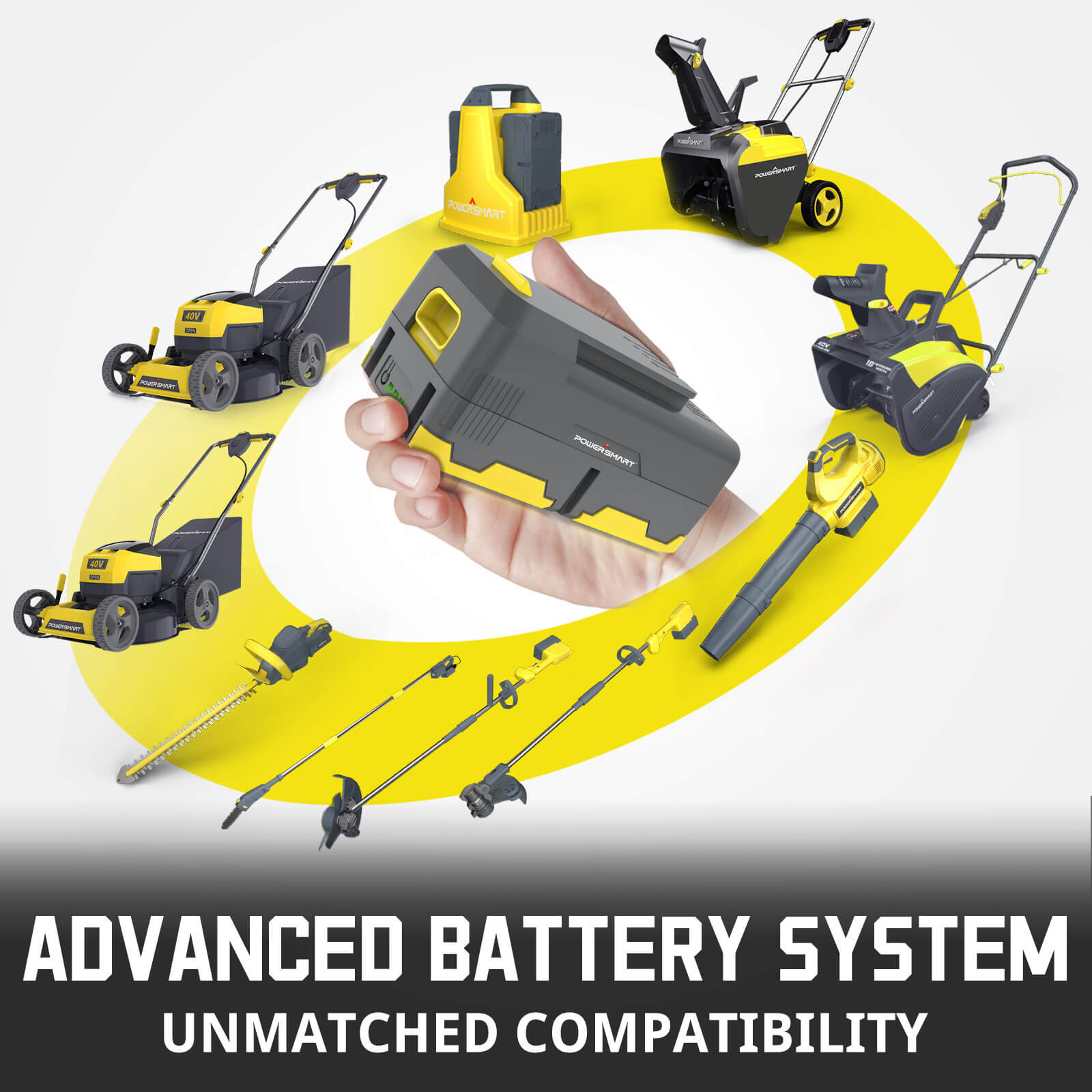 40V Cordless Lawn Care Bundle: Lawn Mower & Blower & String Trimmer Kit
● Unmatched Run Time: Our 40V Max Cordless Lawn Mower effortlessly covers about 1/8 acre or 5000 sq. ft with a single charge of the 4.0Ah Battery, delivering up to 40 minutes of uninterrupted mowing. The included 40V 4.0Ah Battery powers all three high-performance garden tools in this bundle.
● Built to Last: The Lawn Mower features a durable 17-inch commercial-grade steel deck and a brushless motor, ensuring years of dependable service. No more worries about wear and tear.
● Effortless Operation: All three tools boast push-button starts and low noise levels, making yard work a breeze. No gas, no emissions, and minimal assembly required. Experience easy, eco-friendly lawn care.
● Versatile & Functional: The Lawn Mower offers mulching, side-discharge, and rear bag discharge options, with a 5-position cutting height adjustable from 1.2" to 3.0". The Cordless String Trimmer easily converts from trimmer to edger with a precise 2-speed control, while the Cordless Leaf Blower handles everything from leaves to snow effortlessly.
● Complete Peace of Mind: With a 2-year warranty on the Cordless String Trimmer and a 3-year warranty on the Cordless Lawn Mower and Cordless Leaf Blower, along with free lifetime technical support, you can trust in the quality and reliability of this power bundle. Experience a clean, well-maintained yard with ease.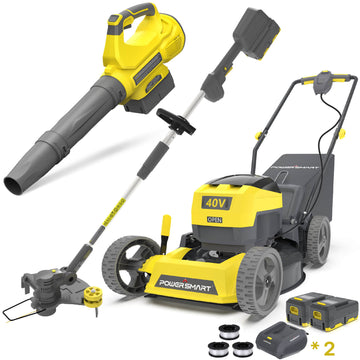 40V Cordless Lawn Care Bundle: Lawn Mower & Blower & String Trimmer Kit
Specifications
Reviews, Q&A
Manual & Documents
Battery type: 40V Lithium-ion
Height adjustments: 5 Position

Grass catcher capacity: 11.8 Gallon

Wheel: Front 7 inch、Rear 8 inch

Unit weight(with battery): 42lbs


Trimmer line diameter: 0.065"

Battery type: 40V Lithium-ion
No-load speed: speed 1 —6600RPM
speed 2—8500RPM

Package dimensions (L x W x H): 33.07 x 7.30 x 7.90 inches

40V Cordless Blower Model: PS76220A

No-load speed: 17500 RPM±10%

Max wind capacity: 450 CFM

Battery type: 40 V Lithium-ion
Charging time: 150 minutes

: