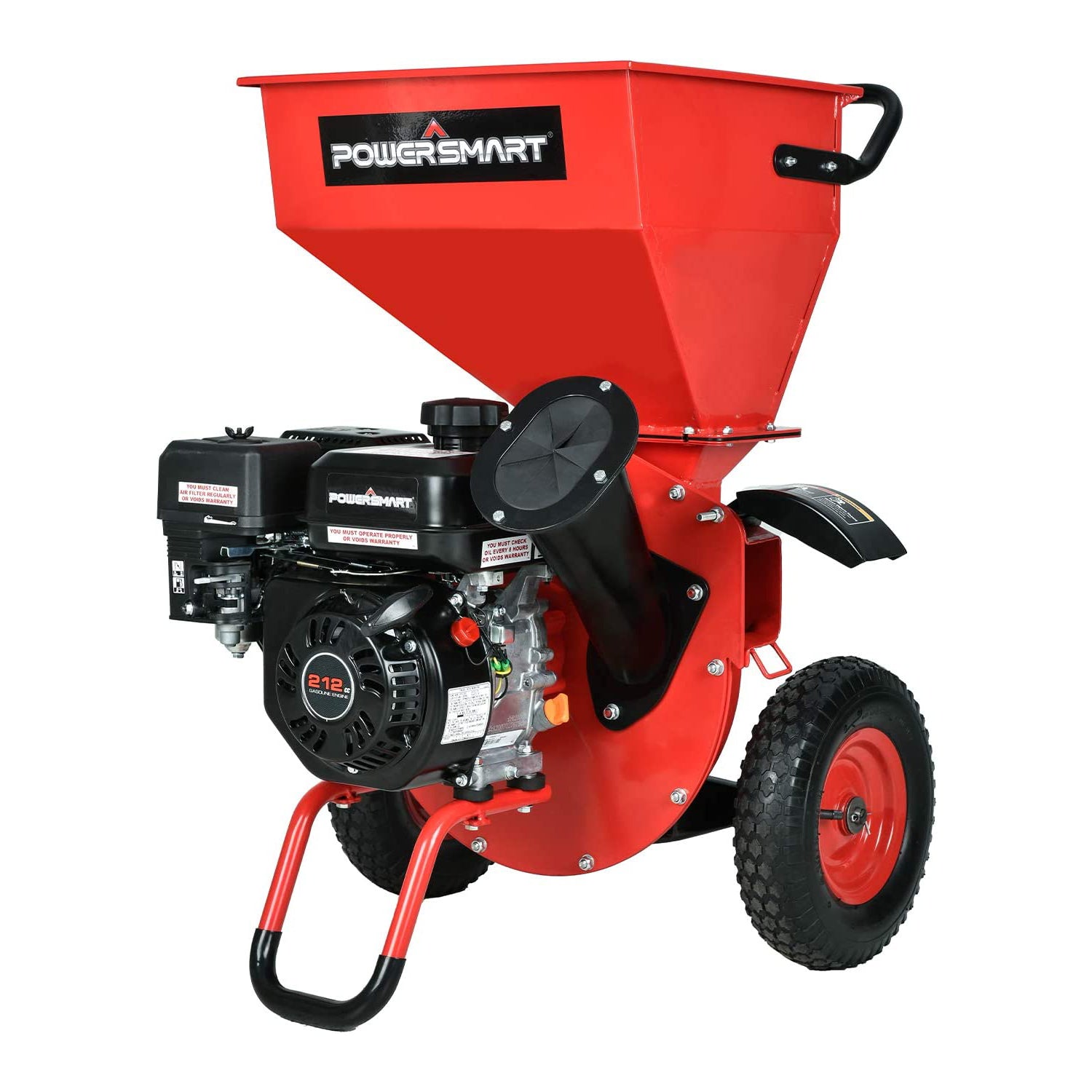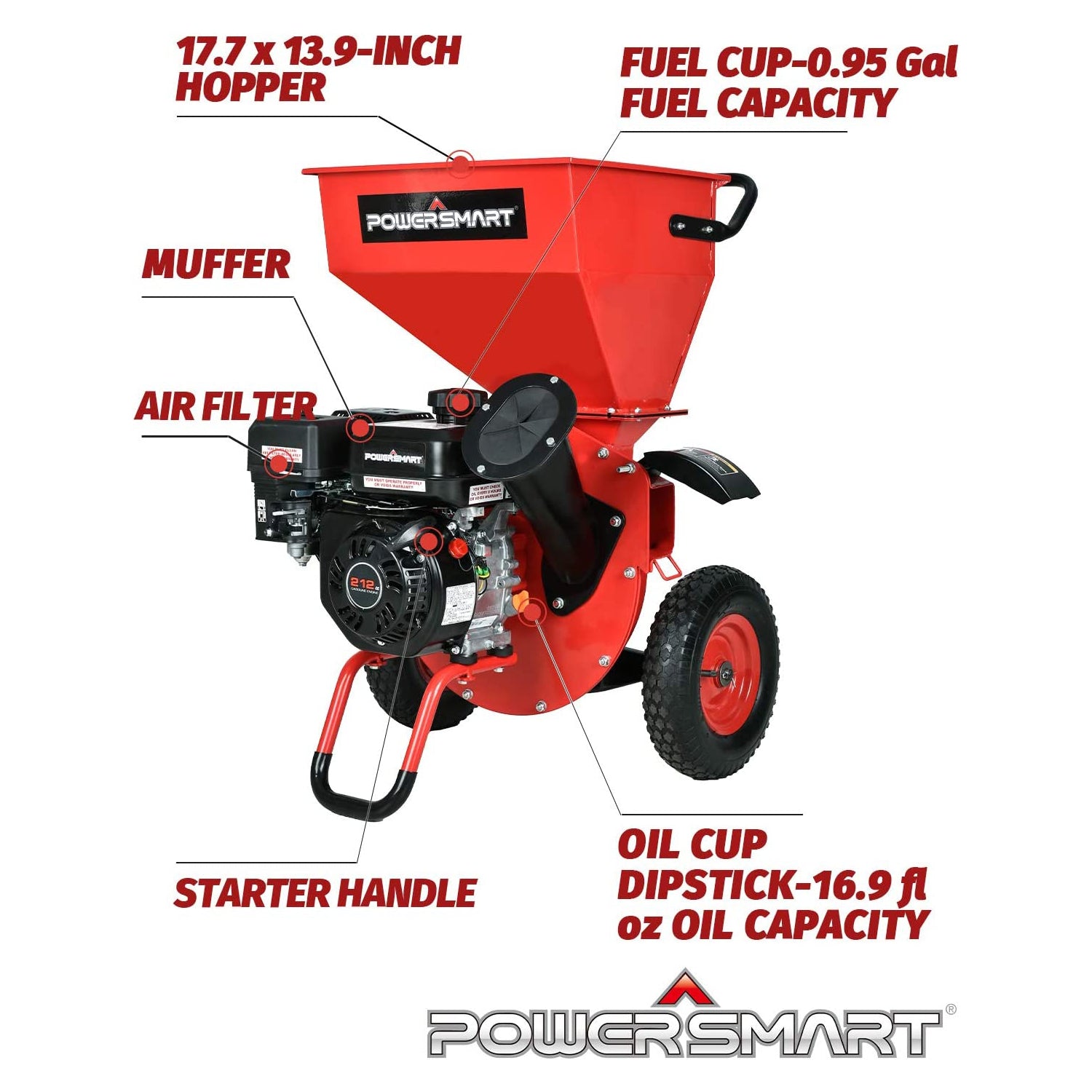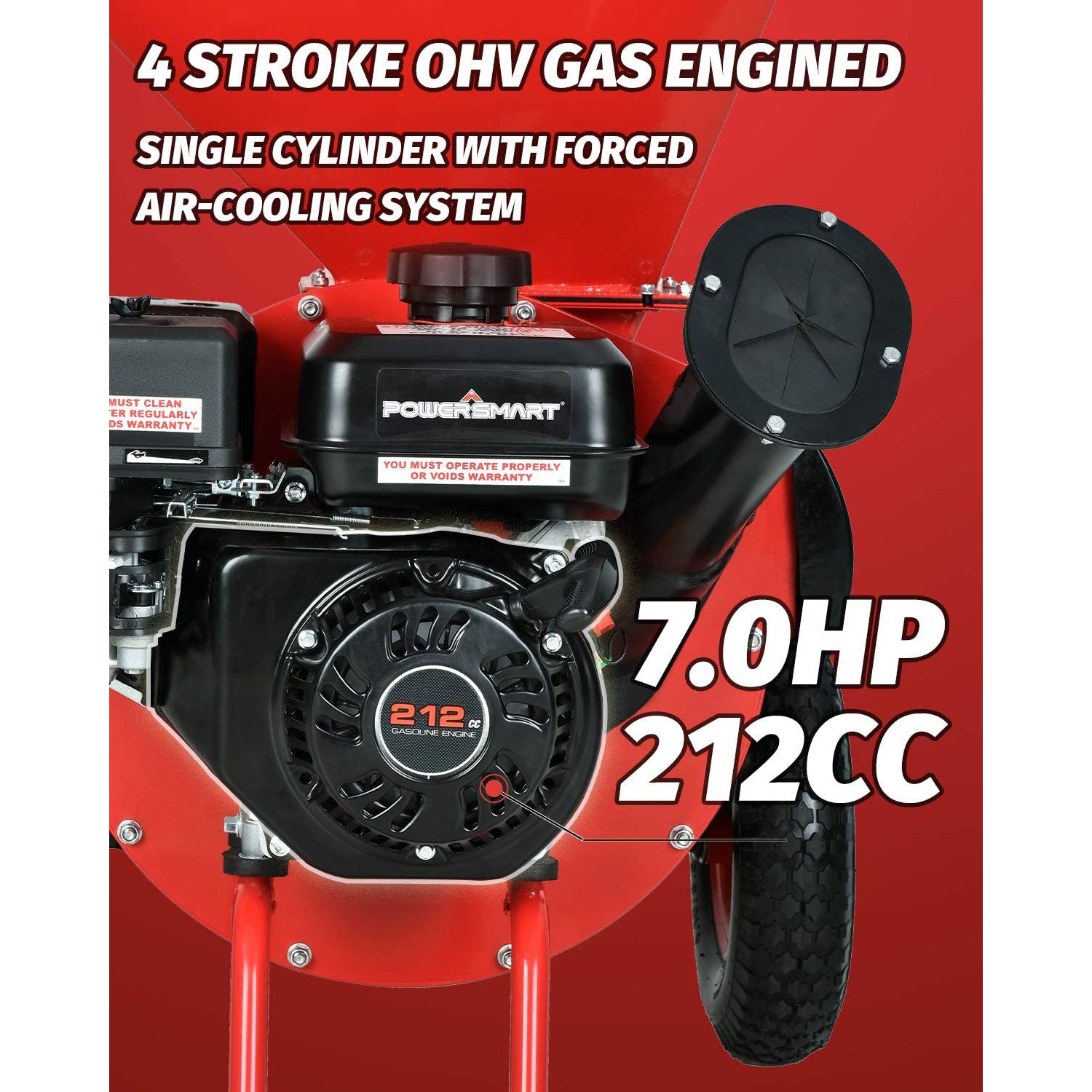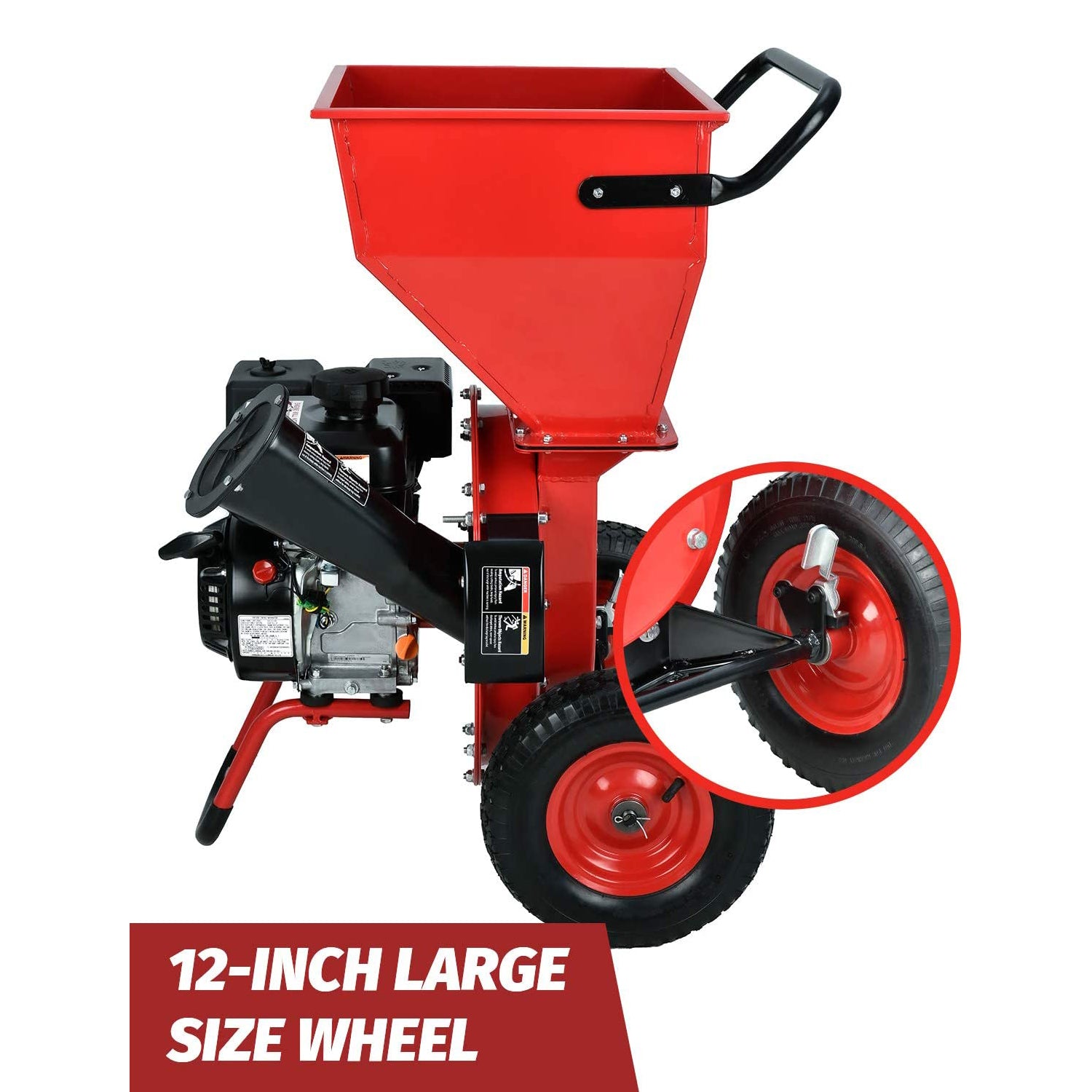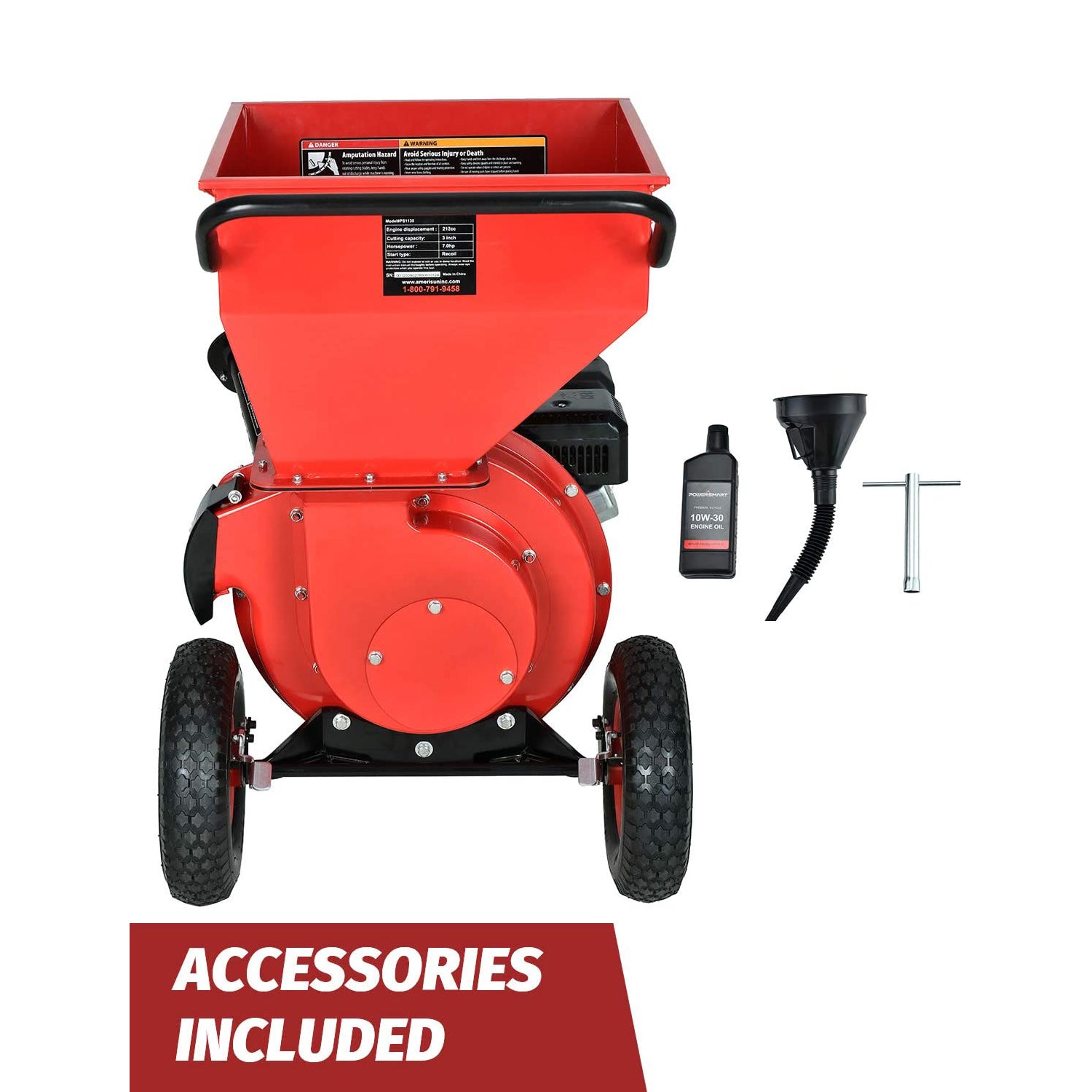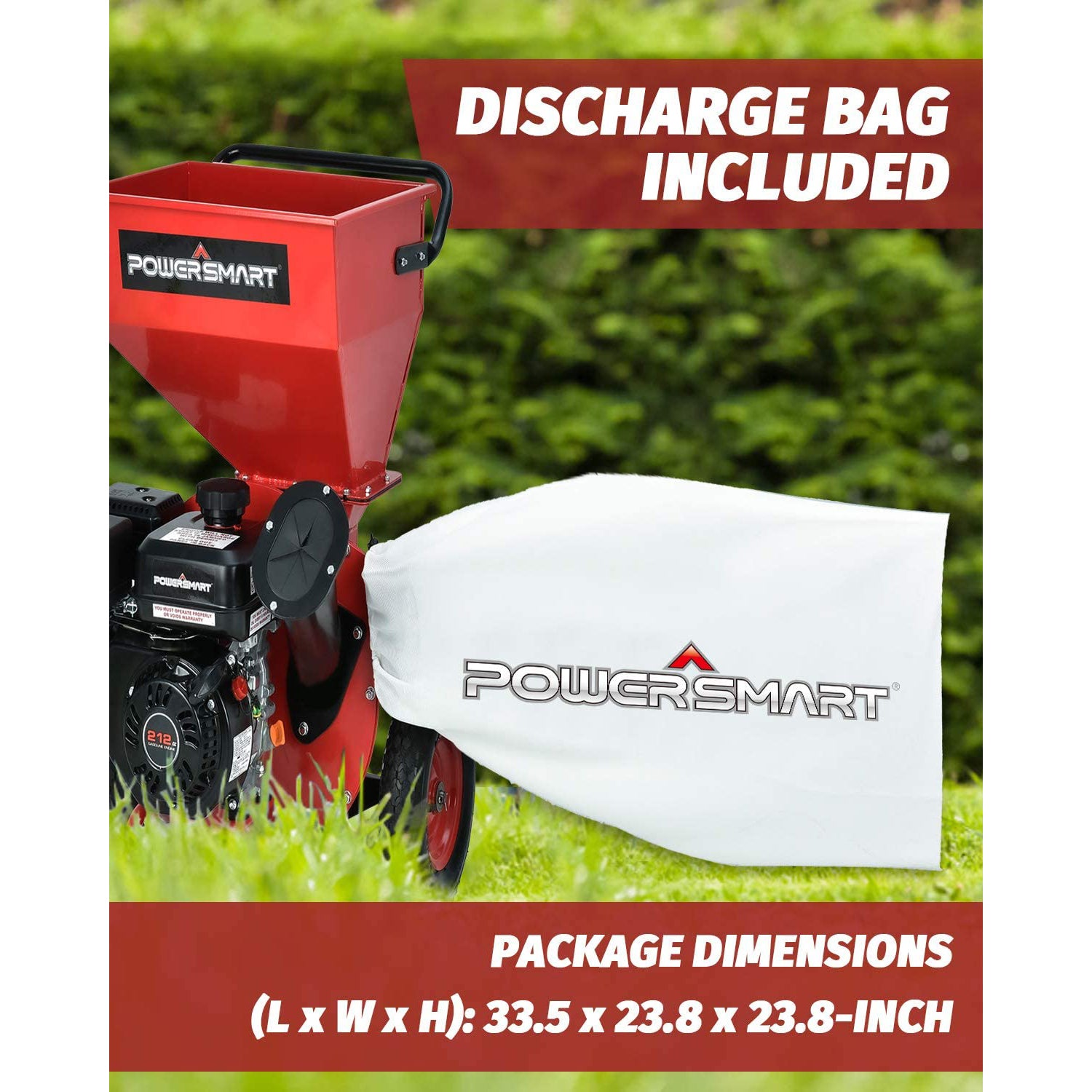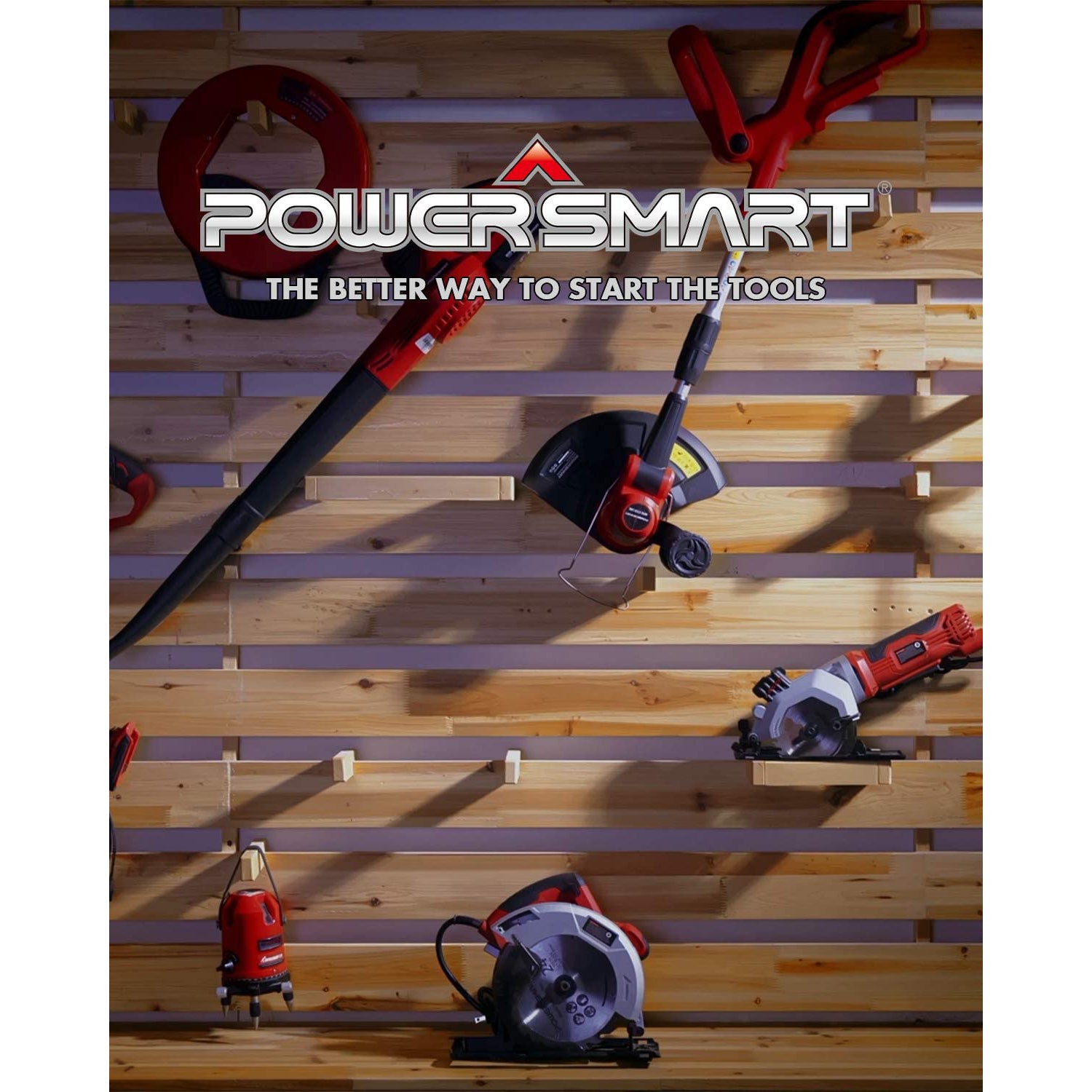 3" Gas Chipper Shredder PS1130
銷售價格
$769.99
正常價格
$799.99
含稅。
●MULTI-FUNCTION CAPABILITY: The POWERSMART Wood Chipper Shredder contains with 3-in-1 multi-functional design, it's capable for shredding leaves, branch and limbs with MAX diameter 3-INCH. The great performance of reduction ratio of 15:1 can be achieved when using the 17.7 x 13.9-INCH top Hopper for 1/2" MAX volume.
●POWERFUL PERFORMANCE: The 212cc, 4 Stroke, OHV, single cylinder gas powered engine provides continuous power for the Wood Chipper Shredder Mulcher. Recoil start 7HP gas powered with forced air-cooling system handles up to 3" diameter wood with slightest efforts. The 0.95 Gallon fuel tank and 16.9 fl.oz oil capacity require 87+ octane stabilizer-treated unleaded gasoline.
●EFFICIENT WHEEL DESIGN: Two 12 inch large size wheels are accessed to this Wood Chipper Shredder. You can conquer various of road surface no matter lawn, cobbled, jungle and mud. The Wood Chipper Shredder with this wheel design can finish your work efficiently.
●DURABILITY AND SAFETY: Full steel material of this Wood Chipper Shredder provides ultra durability for heavy duty works including commercial or home used. Always operate according to directions outlined in the user manual, always wear your own appropriate hand and eye protections. This machine is EPA/CARB Certified.
●CUSTOMER SATISFACTIONS: PowerSmart is always aiming on providing great consumers value with the absolute best price and quality entire line of products. The product qualify for a 2-year warranty, Our service team will provide premium service to help solve any problem.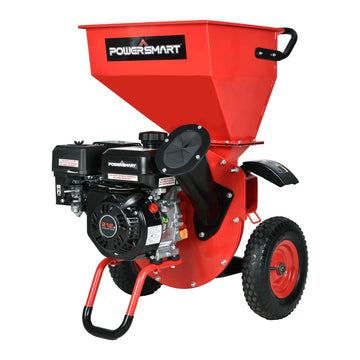 3" Gas Chipper Shredder PS1130
銷售價格
$769.99
正常價格
$799.99
Description
Specifications
Reviews, Q&A
Manual & Documents
Output: 212CC

Engine Type: 4 stroke, OHV engine

Shred Diameter: 3-inch

Weight: 132lb

Wheel Dimension: 12-inch
Spark plug gap: 0.027" - 0.031"(0.7-0.8 mm )

Fuel type: 87+ octane stabilizer-treated unleaded gasoline

Fuel tank capacity: 0.95 Gallon

Hopper dimension: 17.7 x 13.9 inches

Package dimensions (L x W x H): 33.5 x 23.8 x 23.8 inches

Packing list : Engine/Hopper/Wheel/Chipper chute/Funnel/Hopper Flap/Hopper Gasket/Batten/Locking strip/Handle/Support leg/Accessory bag for assembly/Discharge Bag/Oil bottle/Spark plug wrench