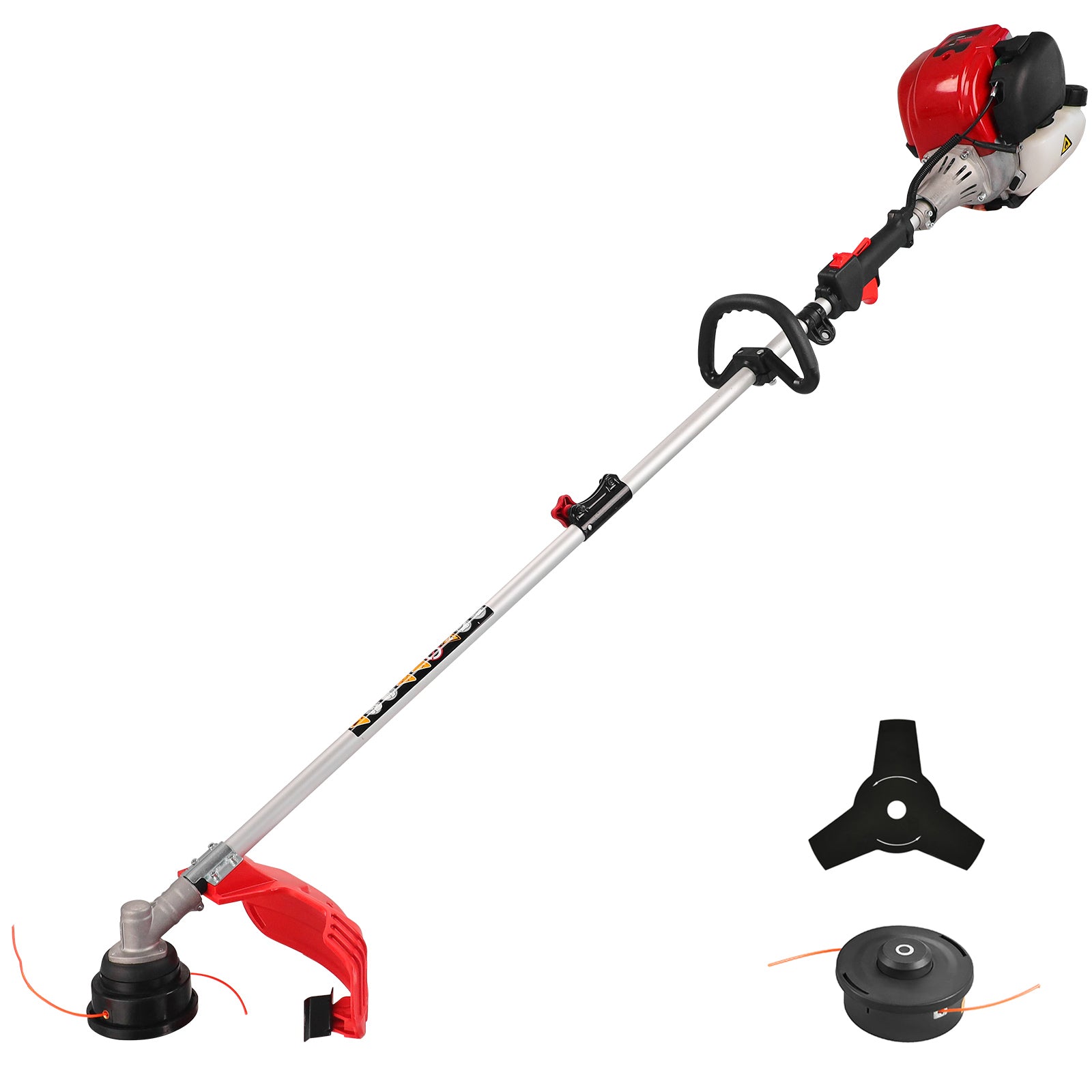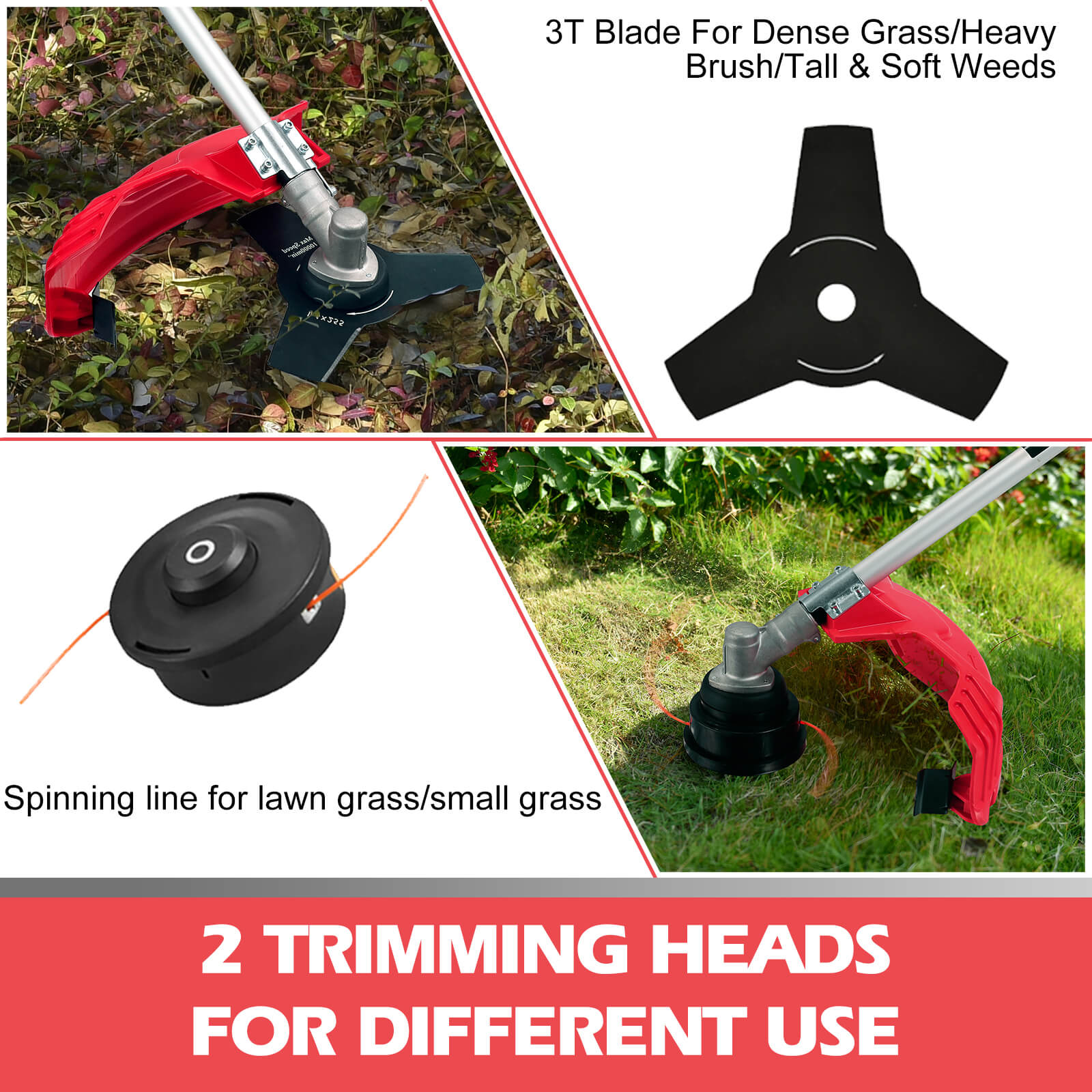 Gas String Trimmer & Edger 37.7cc W/ 16" Cutting Path PS4531
銷售價格
$149.99
正常價格
$169.99
含稅。
POWERFUL ENGINE: This 4 cycle gas trimmer handles tough trimming jobs and overgrowth with ease, ideal for borders, sidewalks, and flower beds.
2-IN-1 TRIMMER/EDGER: Converts quickly between a 10" brush cutter and a 0.095" trimmer line, ideal for various yard tasks.
LARGE CUTTING WIDTH: Features a 16-inch cutting width and a straight shaft design for efficient trimming in hard-to-reach areas.
SAFETY USAGE: Equipped with an easy-to-remove baffle for safety, offers easy line reloading, cordless design, and compatibility with PS4532 and all trimmer lines.
ERGONOMIC DESIGN: Designed for comfort and ease, with an adjustable handle and a design that minimizes fatigue and enhances control.
EASY TO STORE: Features a telescoping, easy-to-dismantle shaft for convenient storage.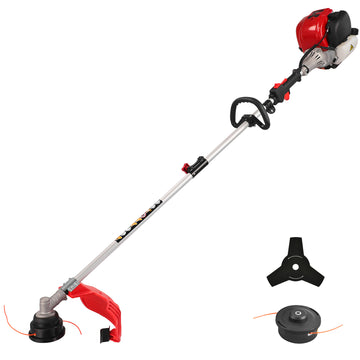 Gas String Trimmer & Edger 37.7cc W/ 16" Cutting Path PS4531
銷售價格
$149.99
正常價格
$169.99
Descripition
Specifications
Reviews, Q&A
Manual & Documents
This gas weed wacker can quickly convert from a 10" brush cutter Blade to a 0.095" trimmer line head, The trimmer line head is used for lawn grass and small bushes, and blade is designed used for dense grass and heavy bush. The two-in-one string trimmer and lawn edger is ideal for trimming around yards and lawns.
Stop Switch

The unit automatically resets to the ON position for easier starting.

Storage

The detachable shaft on this trimmer makes it easy to transport and store

37.7 CC Engine

String trimmer is equipped with a 37.7 CC full crank 4-cycle gas engine, which is powerful and easy to start, providing more power and less vibration.

Wide Safety Guard

The wide safety guard is designed to help protect operator by deflecting debris produced during the trimming operation.
Fuel tank capacity: 16.9 fl. oz

Trimmer mechanism: Bump head

Trimmer line diameter: 0.095"

Cutting path diameter: 13"

Overall length: 74.8 inch

Package dimensions (L x W x H): 42.5 x 10 x 11.4 inches

Shipping weight: 19.6 lb.

: