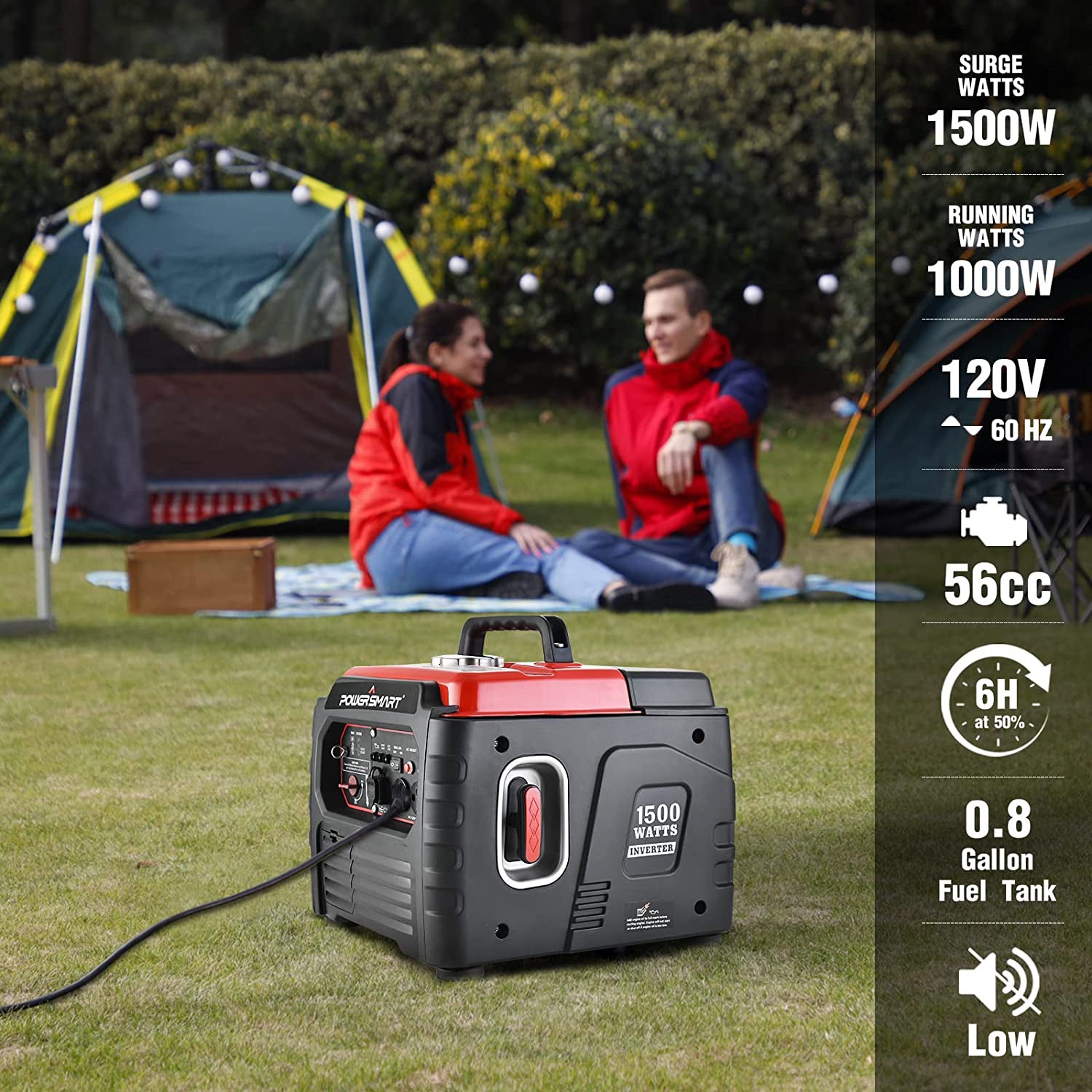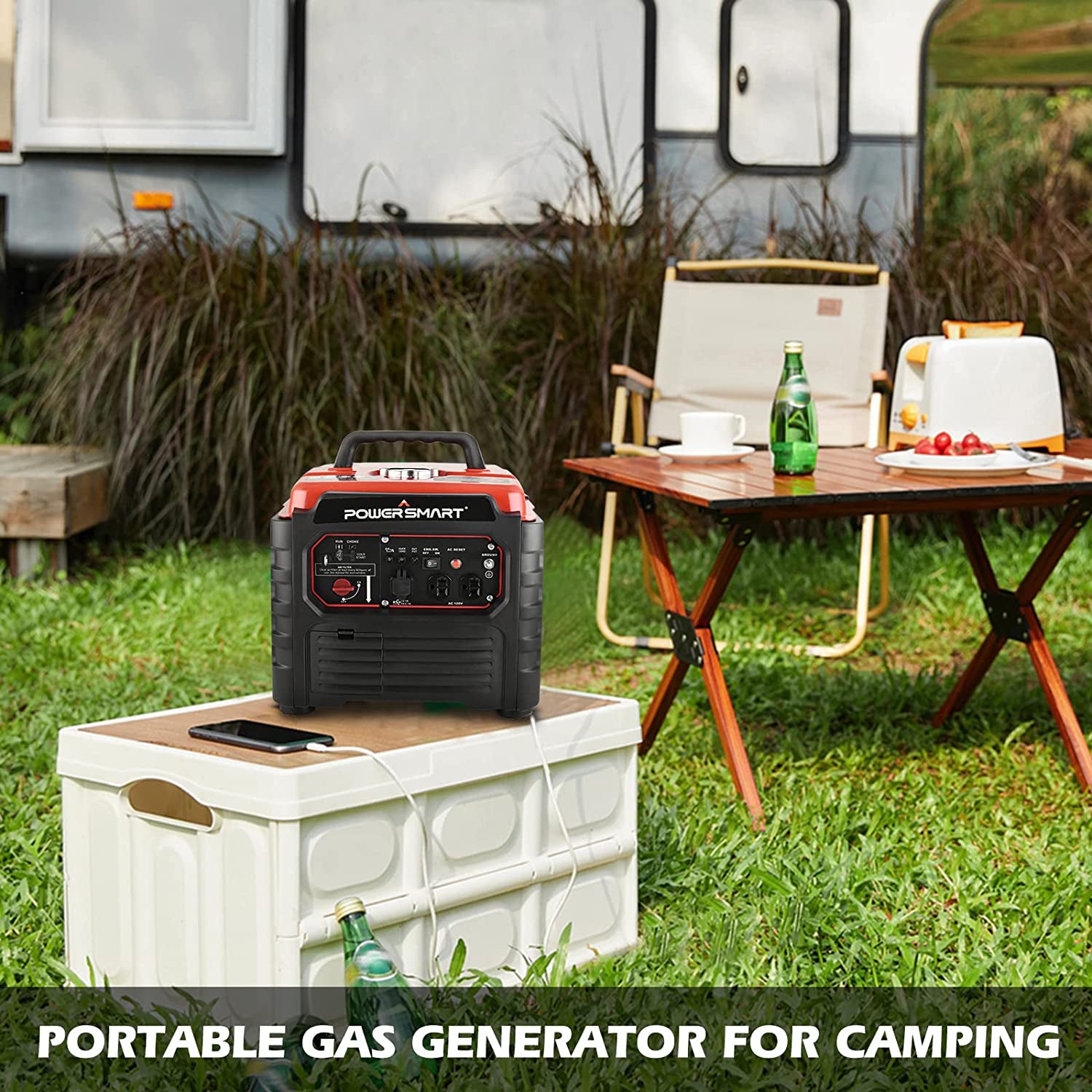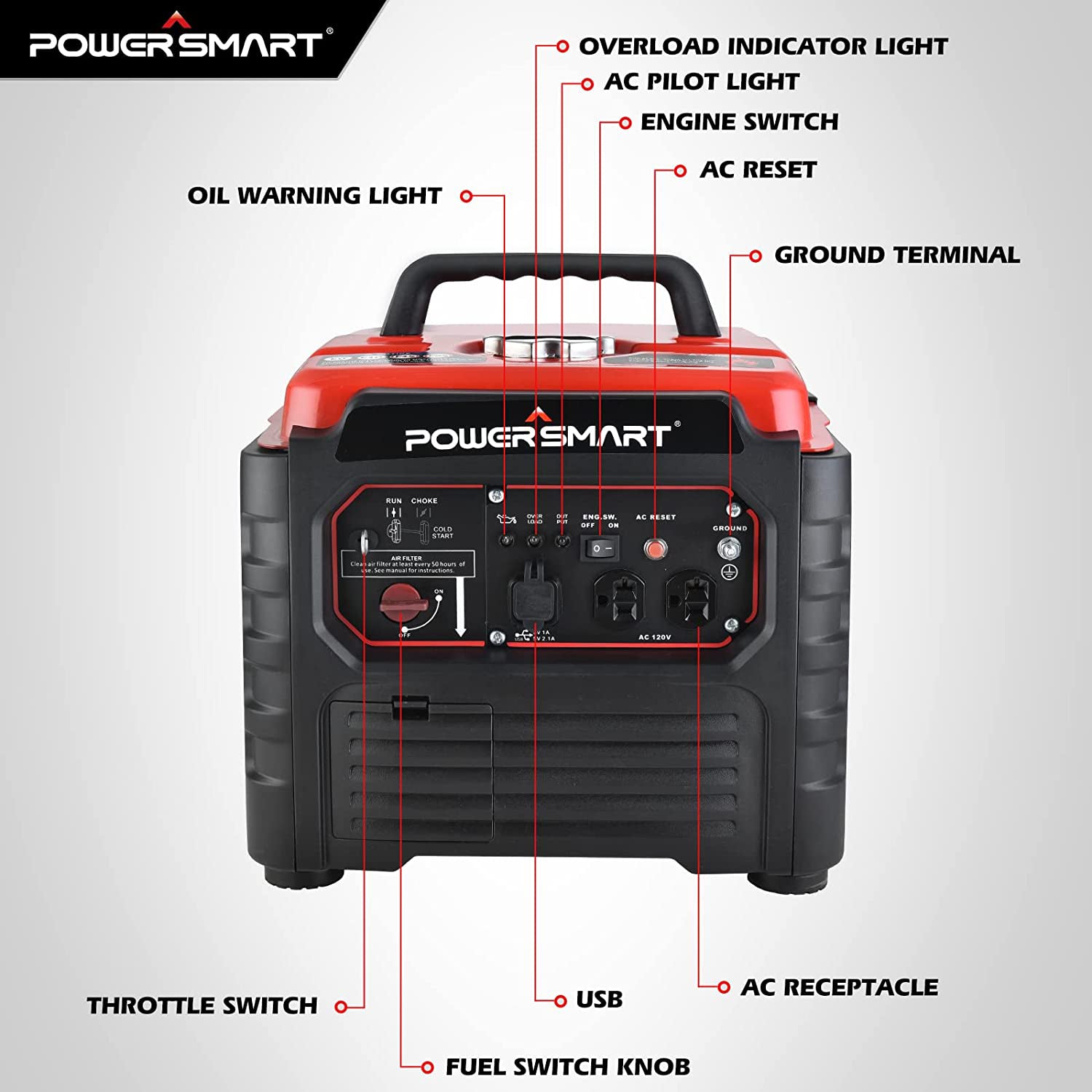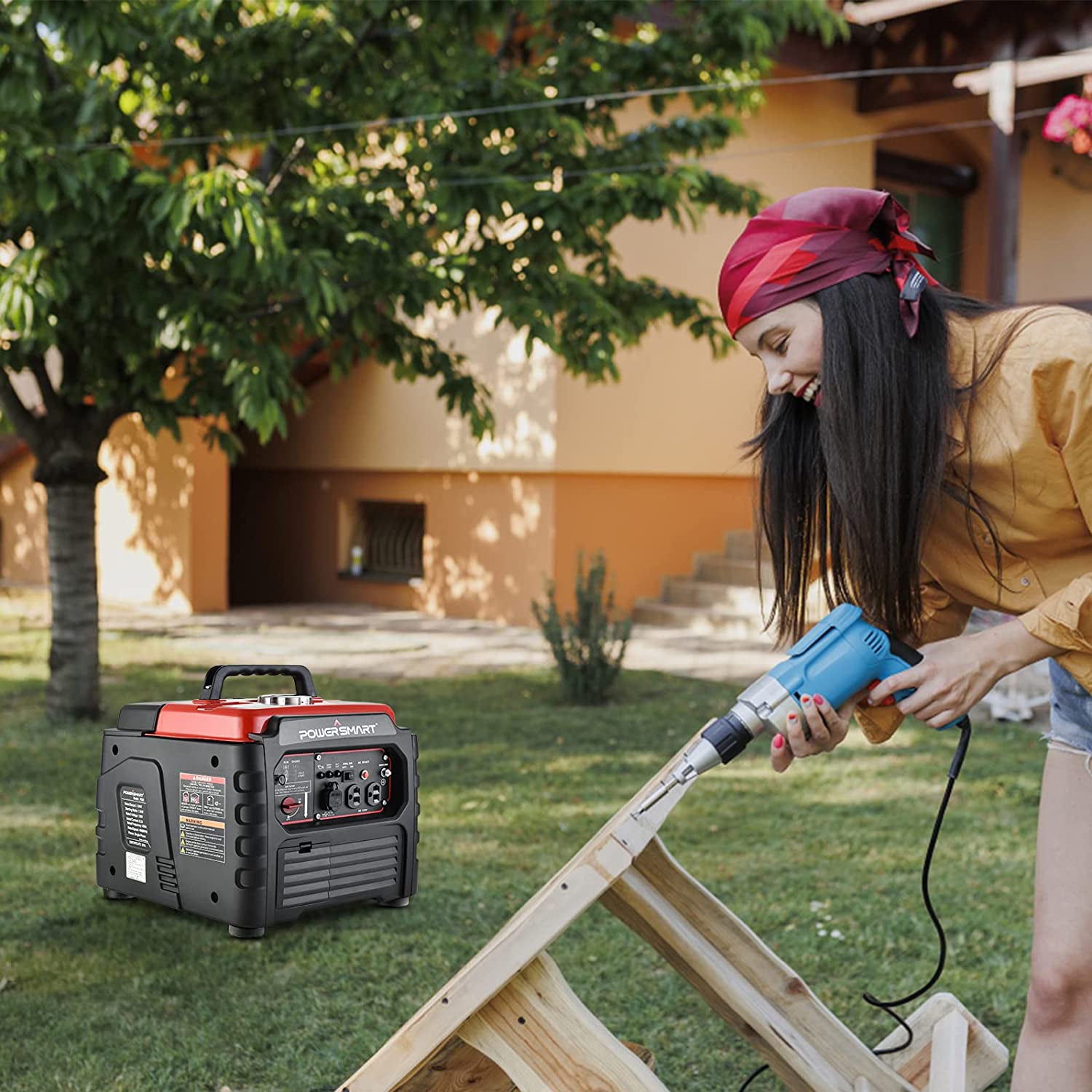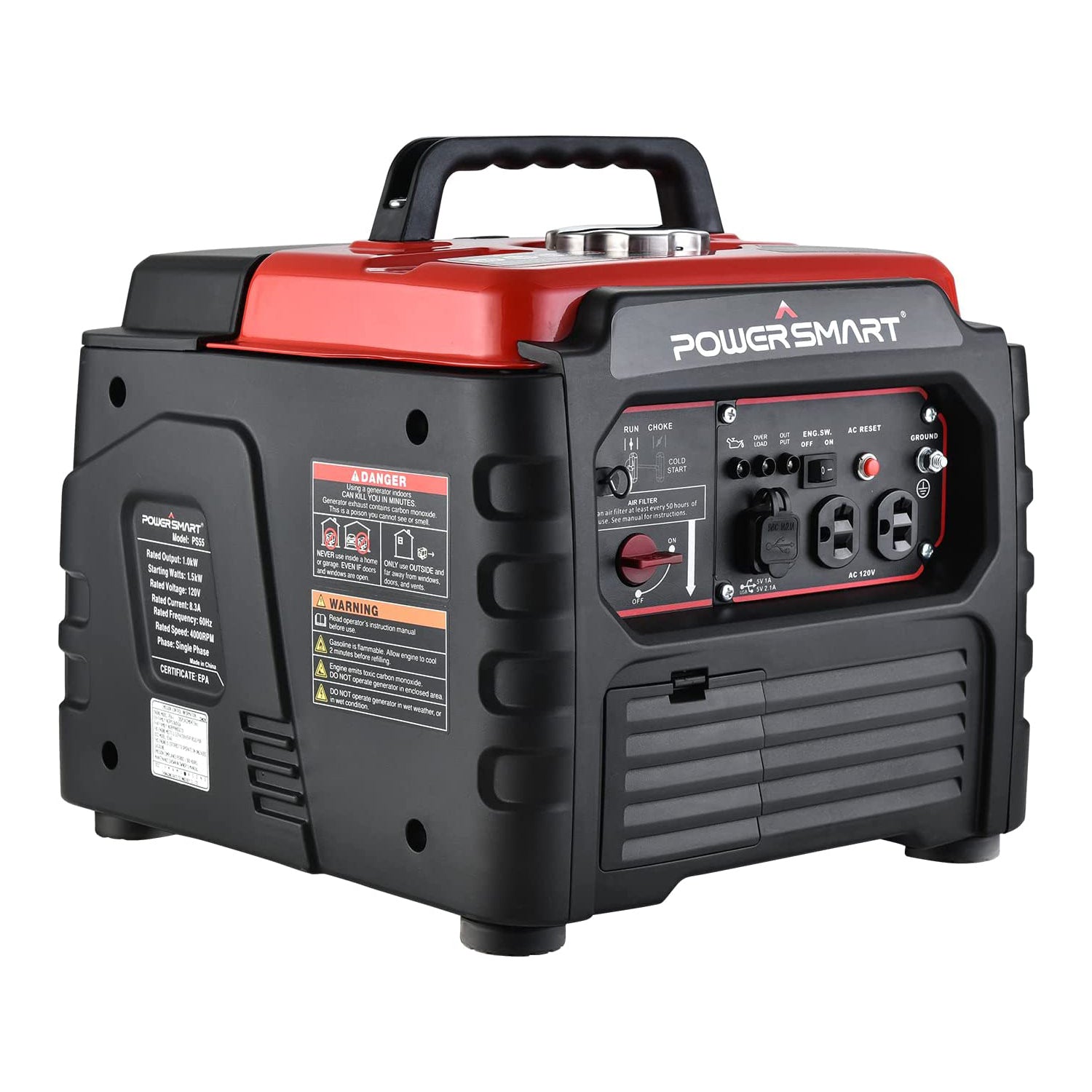 1500W Inverter Gas Generator PS55
銷售價格
$199.99
正常價格
$249.99
含稅。
● Portable generator: generator solid handle makes it easy to carry around for outdoor adventures such as campgrounds, construction sites, mobile devices and power outages.The weight is only 26.5 lbs.
● Stable output: gas generator contains with 56cc, 4-stroke gas powered engine, which provides 1500 surge watts and 1000 rated watts, strong reliability, with a full fuel tank of 0.74 gallon, can run for 6 hours at half load.
● Low noise: noise-free environment is one of our goal for this generator.Performs low decibel during operation, provides quiet environment to user.
● WE CARES EACH OF YOU-ATTENTION: Please read and follow the instruction through manual before operating the generator.We committed to provide 3 YEAR WARRANTY and premium customer service to all of you.
1500W Inverter Gas Generator PS55
銷售價格
$199.99
正常價格
$249.99
Description
Specifications
Reviews, Q&A
Manual & Documents
1500 Watts 4 Stroke Portable Inverter Gas Powered Generator

Power Up your Smart Life

POWERSMART is aiming on developing innovative outdoor accessories and household tools for more than 10 years. We are dedicated to providing high quality products and dependable service. Our specialized line of generators contains with top powers and advanced design, which manufactures clean energy for sensitive electronics. Our gas power generator provides green energy for power tools, mobile devices, RV camping, and home power backup.
Lightweight in Smart Size & Portable

Generator solid handle makes it easy to carry around for outdoor adventures.

Clean energy

120V household outlets and 5V USB output are installed in thie generator.

Stable output

Provides clean power to sensitive devices, such as phones, laptops and other outdoor electronics.Completed safety design prevents damage to these devices.
1500W Inverter Generator Model: PS55

Continue Running Time: 4 hours

Spark plug gap: 0.6-0.8 mm (0.024-0.031 in.)

Fuel tank capacity: 0.74 Gallon

Engine Oil capacity: 9.47 Fl.oz

Package dimensions(L x W x H): 13.2x12.9x12 inches

: