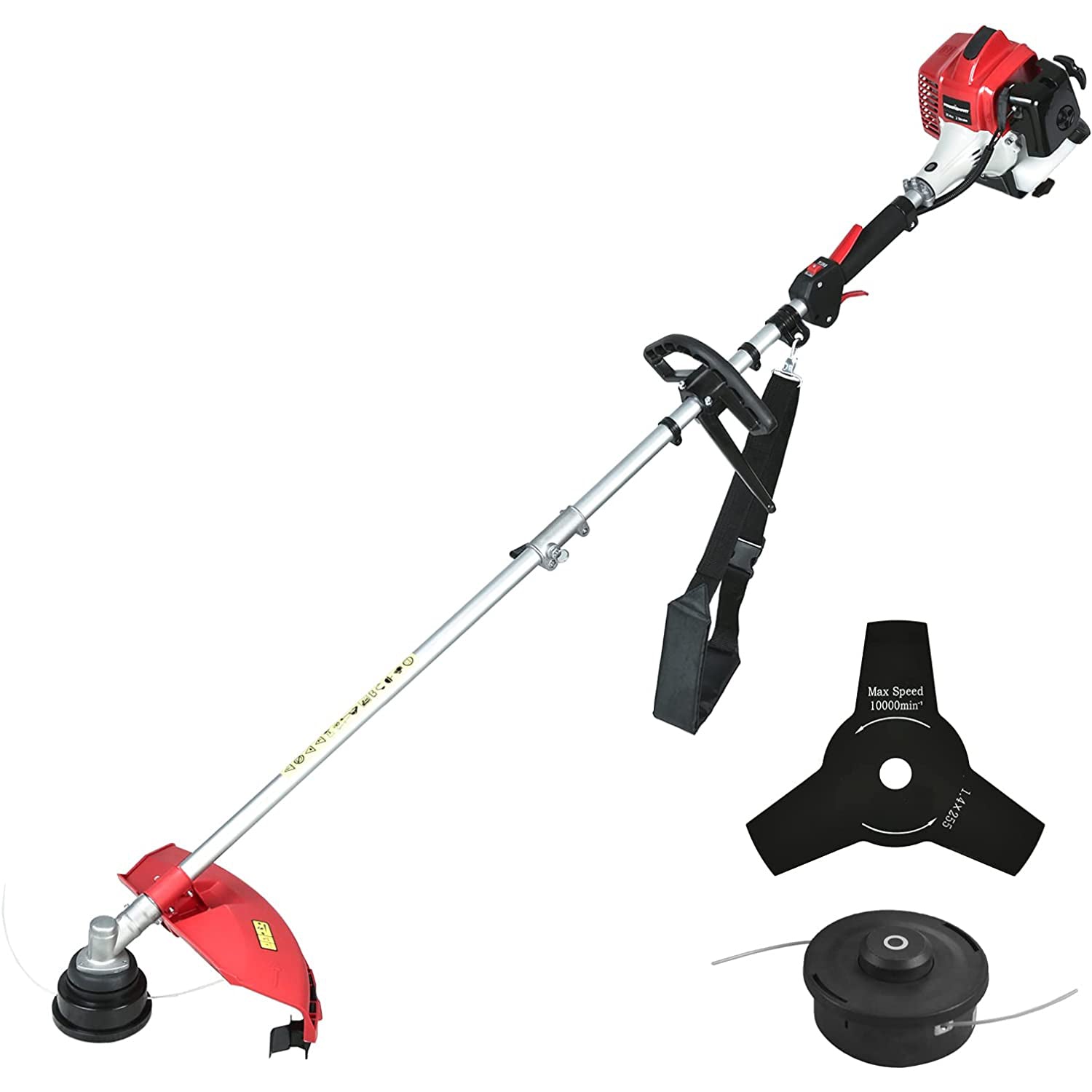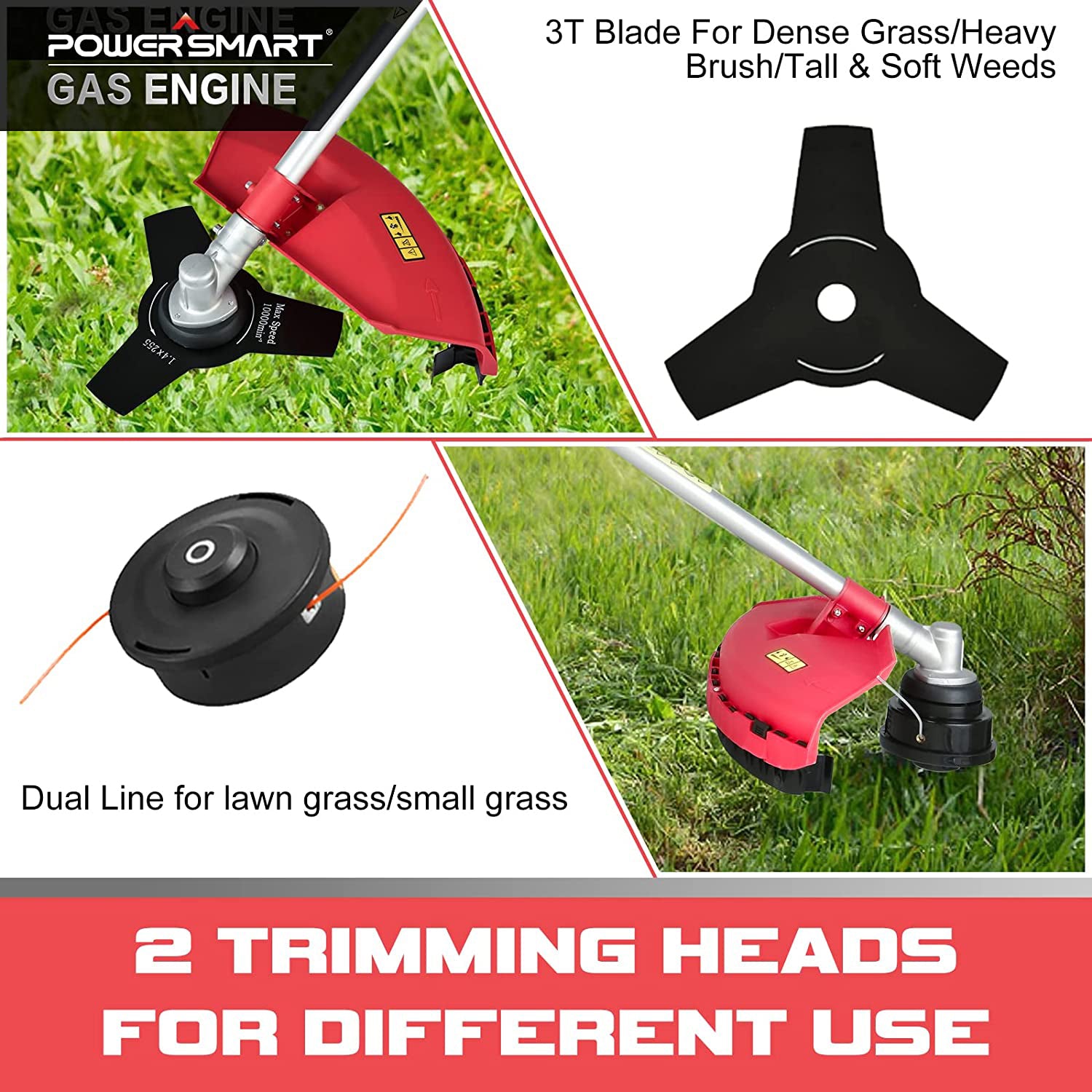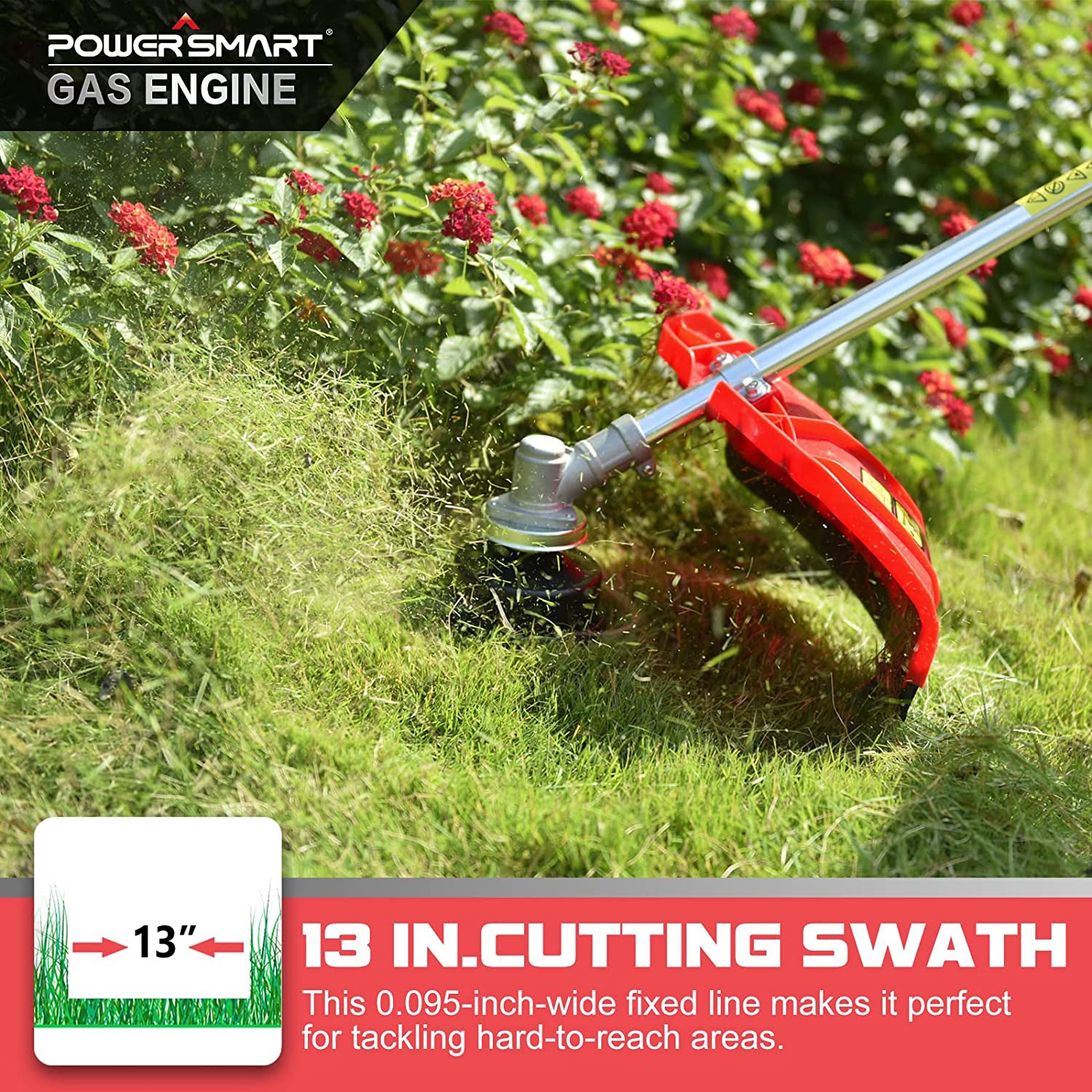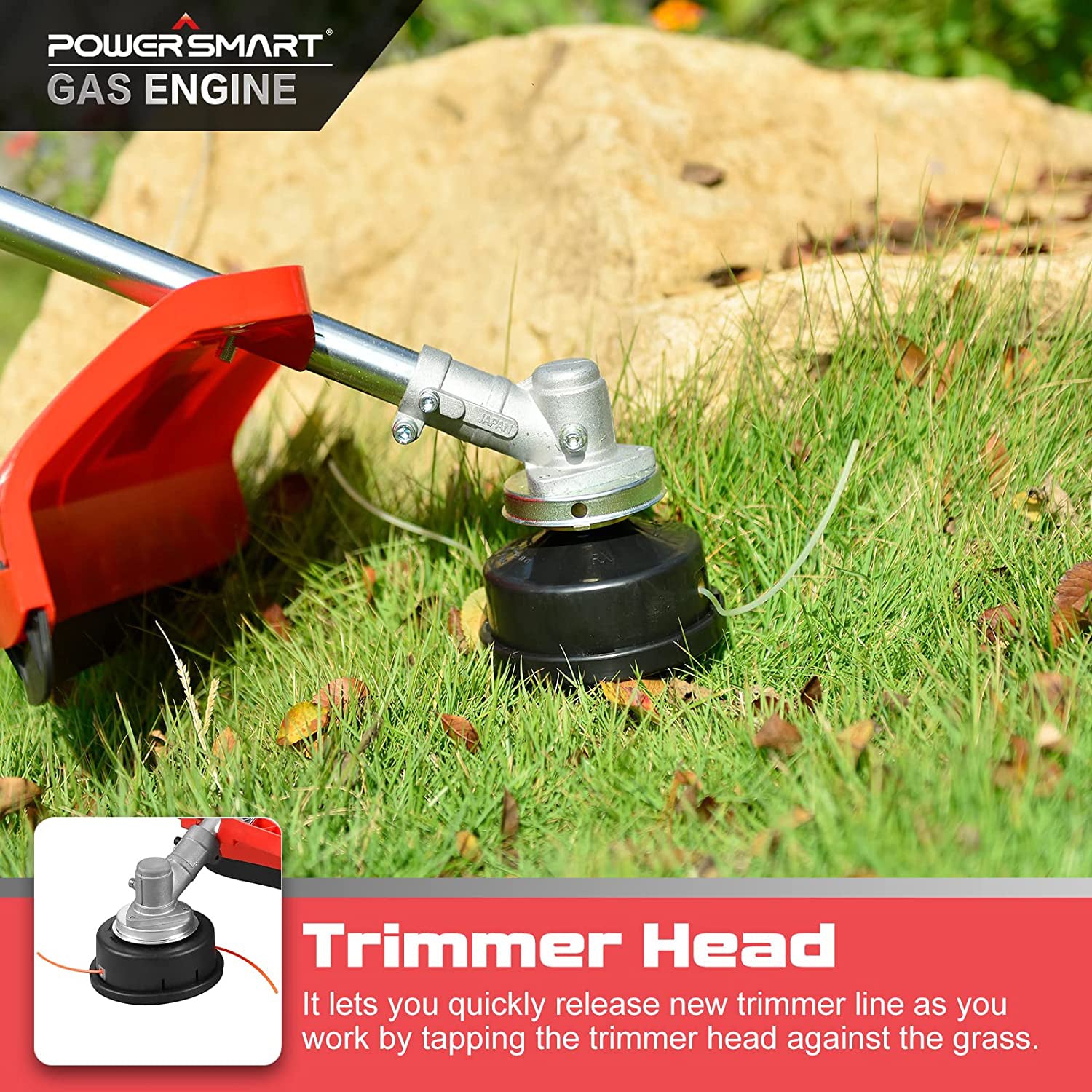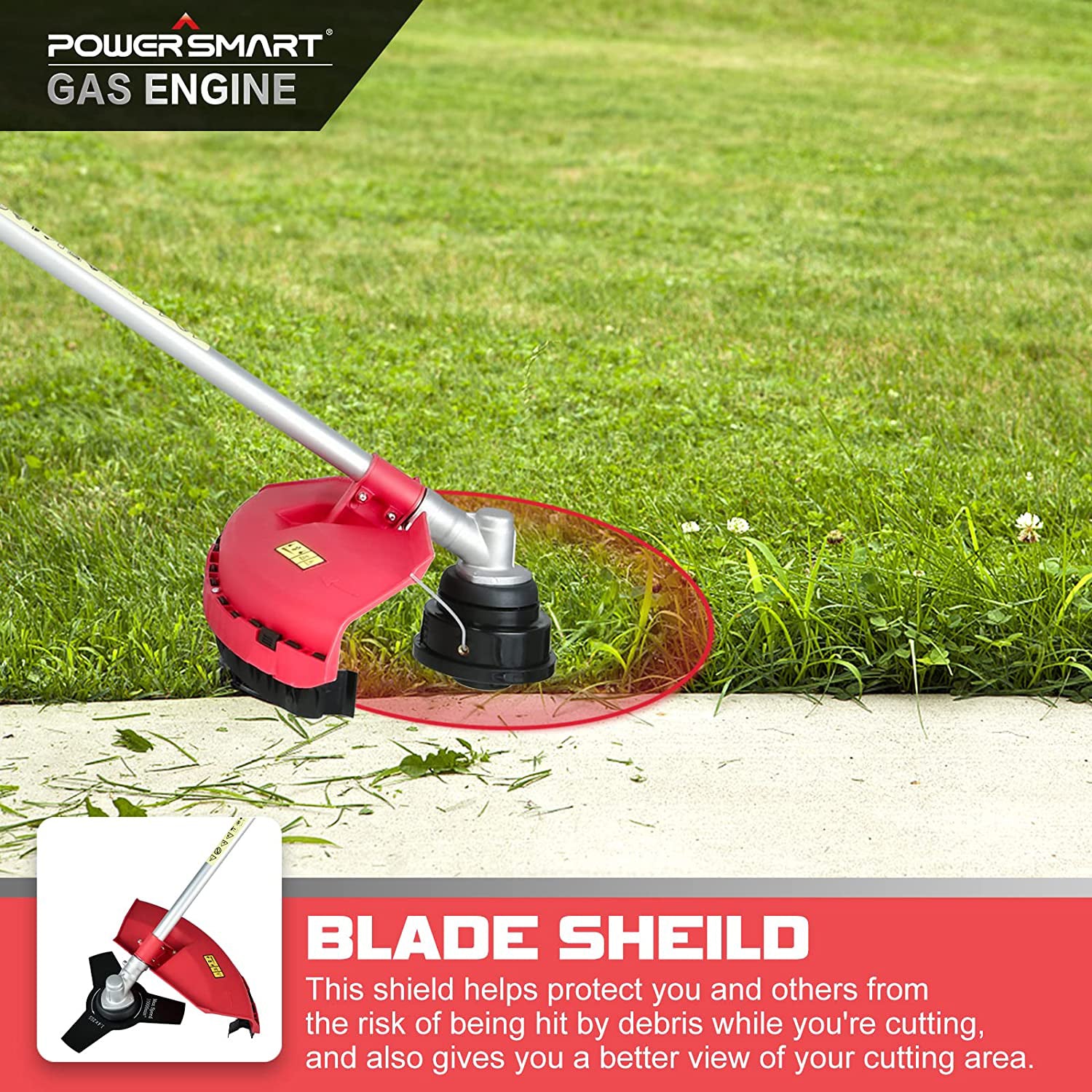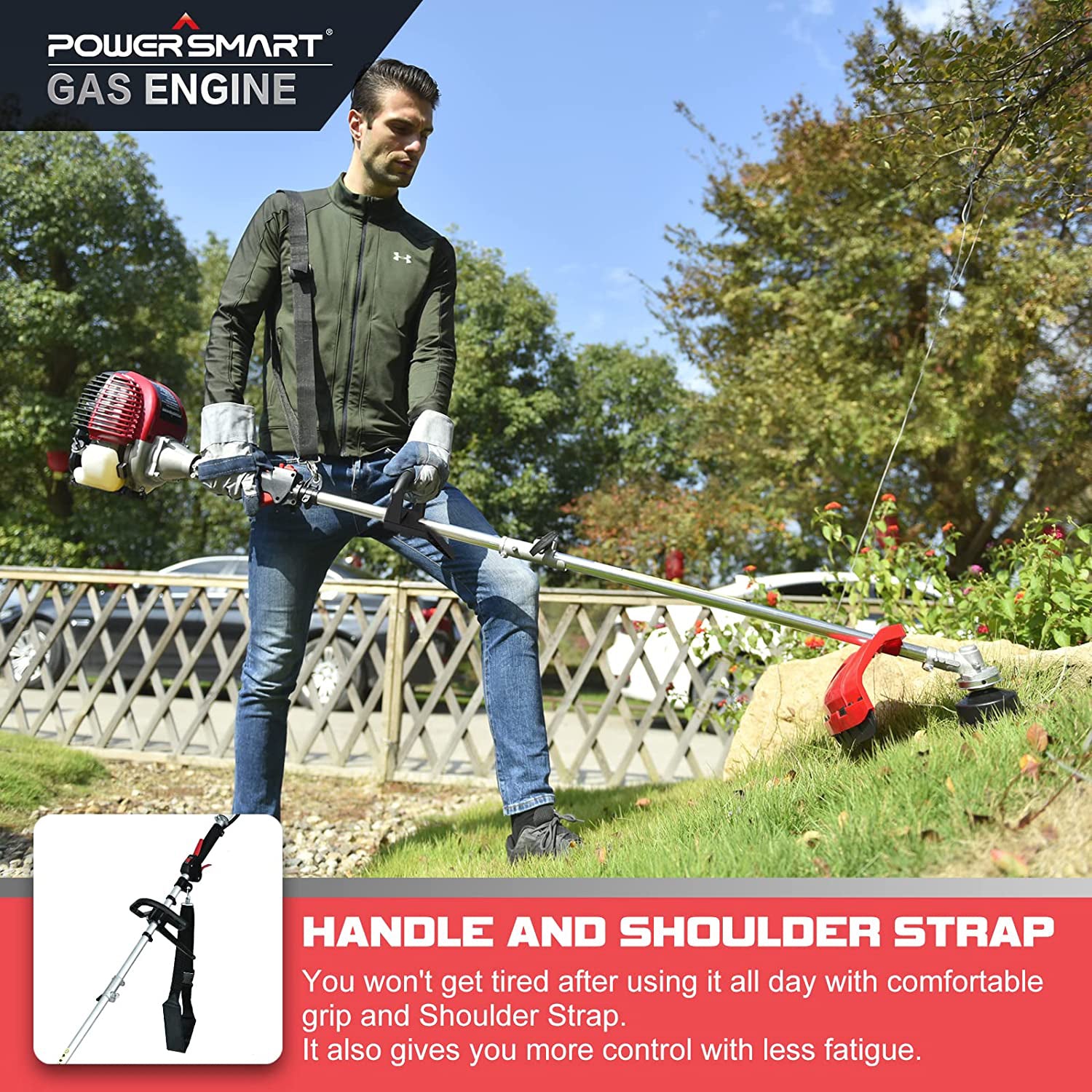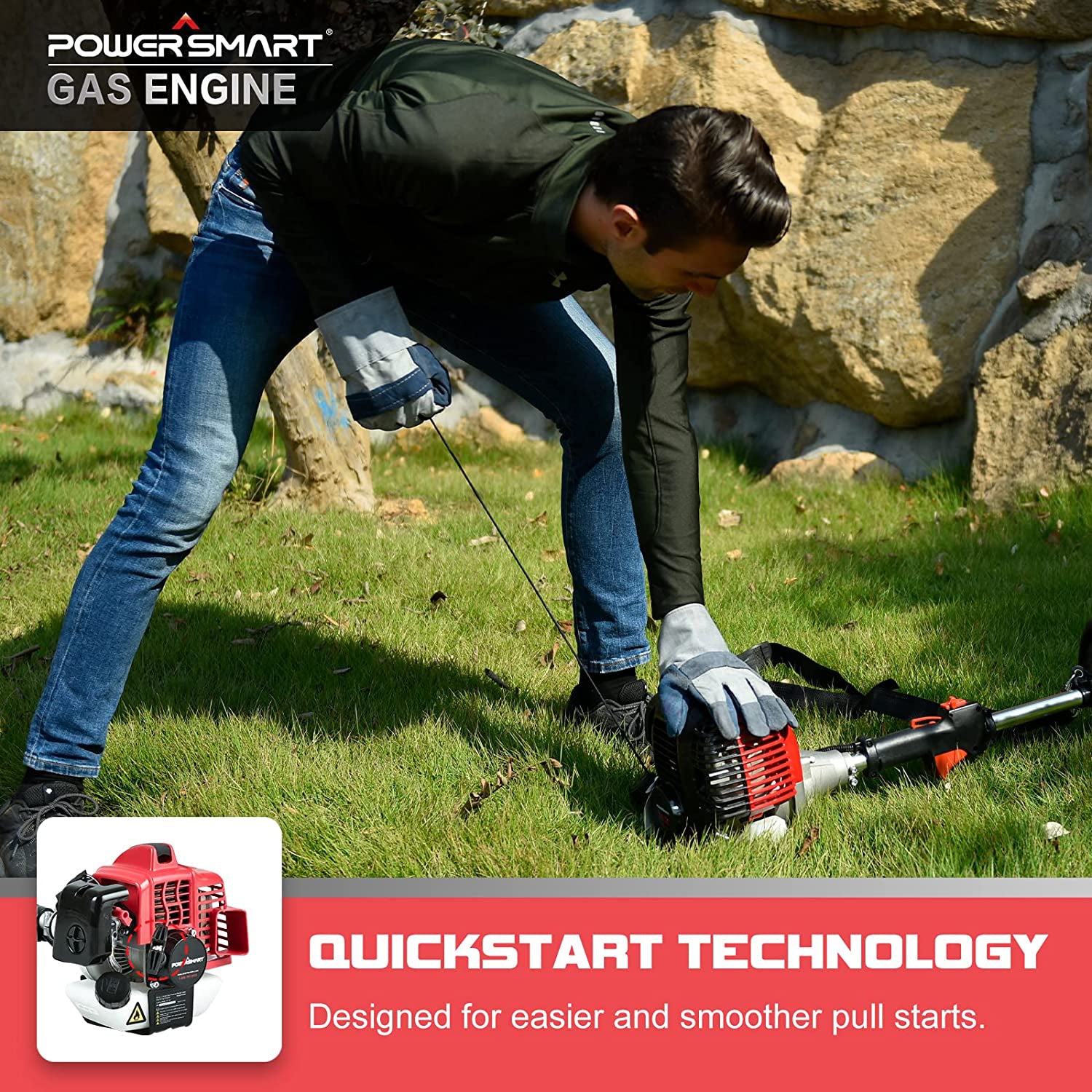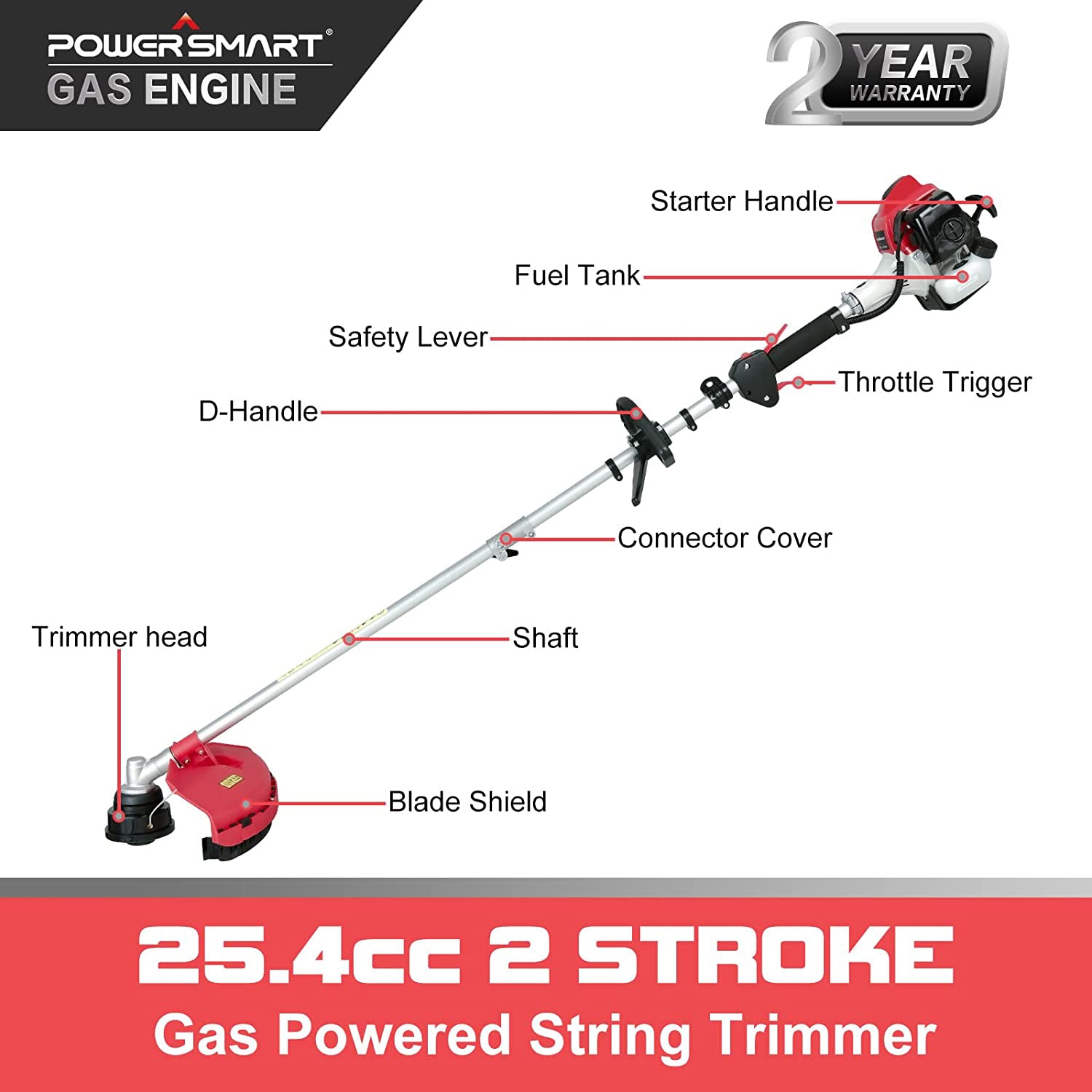 String Trimmer & Edger, 25.4CC Gas Powered Weed Eater PS4532
銷售價格
$159.99
正常價格
$189.00
含稅。
●POWERFUL ENGINE: This 2 cycle gas string trimmer is perfect for tougher trimming jobs. It provides more power so you can easily take care of overgrowth. It's also great for trimming around borders, sidewalks, and flower beds.
●2-IN-1 TRIMMER/EDGER: This gas weed wacker can quickly convert from a 10" brush cutter Blade to a 0.09" trimmer line head, The trimmer line head is used for lawn grass and small bushes, and blade is designed used for dense grass and heavy bush. The two-in-one string trimmer and lawn edger is ideal for trimming around yards and lawns.
●LARGE CUTTING WIDTH: The 16-inch cutting width allows you to trim more grass in less time, and the straight shaft design makes it easier to trim under bushes and other hard-to-reach spots.
●SAFETY USAGE: The easy-to-remove baffle on this 2 cycle weed eater prevents debris from splashing and keeps you safe while it's in operation.The string trimmer head is designed for easy line reloading. You don't need to worry about replacing the trimmer line. The cordless design makes it safer and more convenient to use.
●ERGONOMIC DESIGN: This cordless edger lawn tool is designed for enhanced comfort and ease of use. Its adjustable auxiliary handle makes it easier to control, the straight shaft handlebar design minimizes operator fatigue and provides greater control, resulting in a more comfortable experience.
●EASY TO STORE: The telescoping shaft is easy to disassemble and store, most of the parts are detachable and easy to assemble,so this weed eater doesn't take up much storage space.
●CUSTOMER SATISFICATION: PowerSmart strives to offer excellent value to consumers through quality products and great customer service. All of our products are backed by a 2-year warranty, and our service team is available to help solve any problems you may encounter.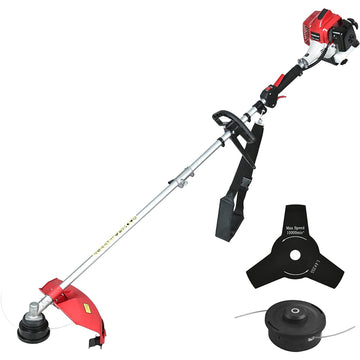 String Trimmer & Edger, 25.4CC Gas Powered Weed Eater PS4532
銷售價格
$159.99
正常價格
$189.00
Description
Specifications
Reviews, Q&A
Manual & Documents
Engine type: Air-cooled, 2 cycle, vertical piston valve, gasoline engine

Displacement: 25.4CC

Blade size: 10 Inch

Trimmer line diameter: 0.09"

Cutting path diameter: 16"

Package dimensions (L x W x H): 43.3 x 10.2 x10.4 Inches

Net weight: 18.7 Lbs
25.4 CC Engine

The string trimmer is equipped with a 25.4 CC full crank 2-cycle gas engine, which is powerful and easy to start, providing more power and less vibration, suitable for your yard, lawn or garden.

Stop Switch

The unit automatically resets to the ON position for easier starting.

Storage

The detachable shaft on this trimmer makes it easy to transport and store.

Wide Safety Guard

The wide safety guard is designed to help protect operator by deflecting debris produced during the trimming operation.Do not operate unit without shield.
Fuel used: Unleaded gasoline mixed with lubricating oil (ratio of 50
Fuel tank capacity: 18.6 fl.oz

Trimmer line diameter: 0.095"

Cutting path diameter: 16"

Length of main pipe section: 59 inch

Length of drive shaft section: 60 inch

Package dimensions (L x W x H): 43.3 x 10.2 x10.4 inches

Packing list : Brush cutter /Trimmer head/Blade/Blade shield/Handle/Shoulder harness /S3、S4 Hex key/Spark plug wrench/Oiler /User manual