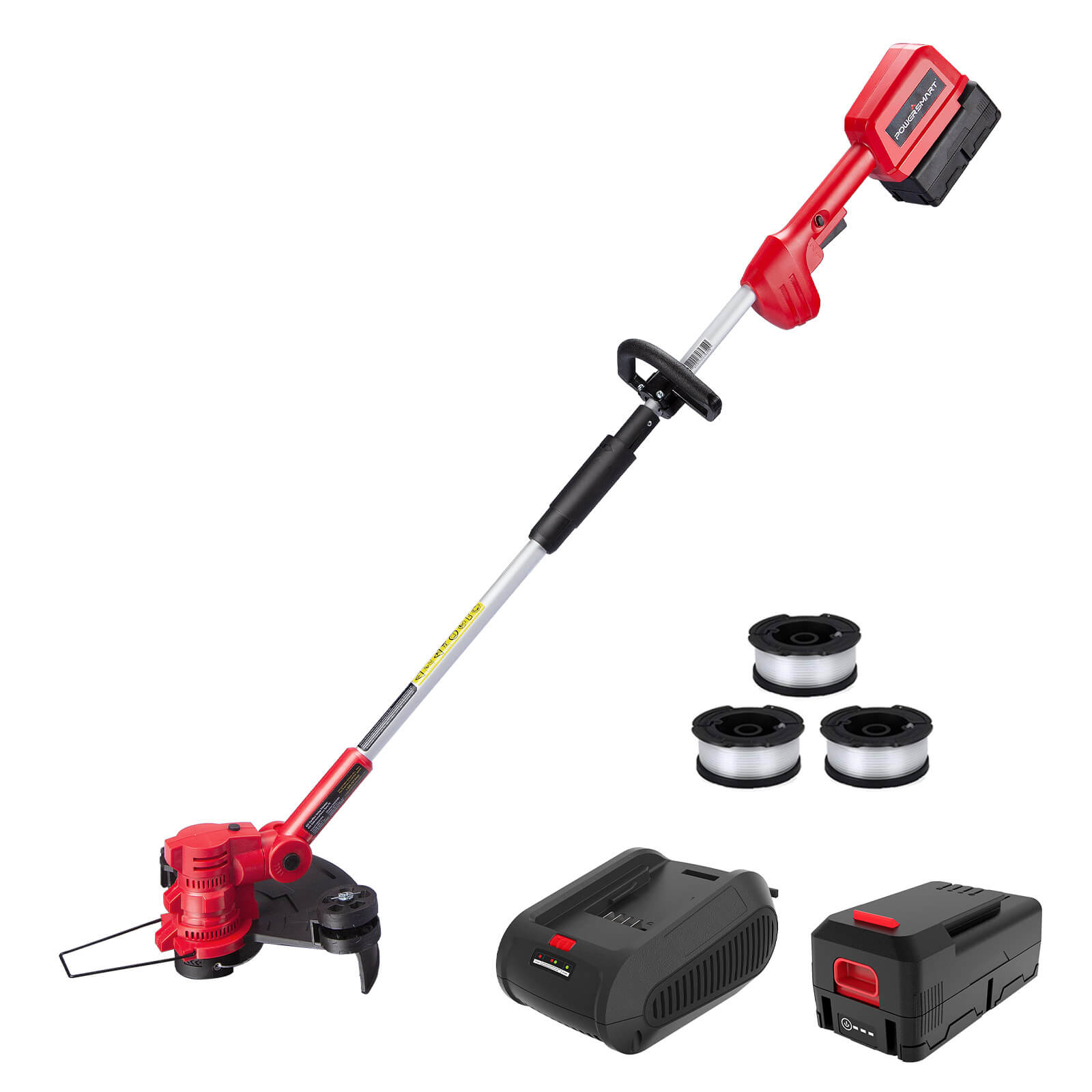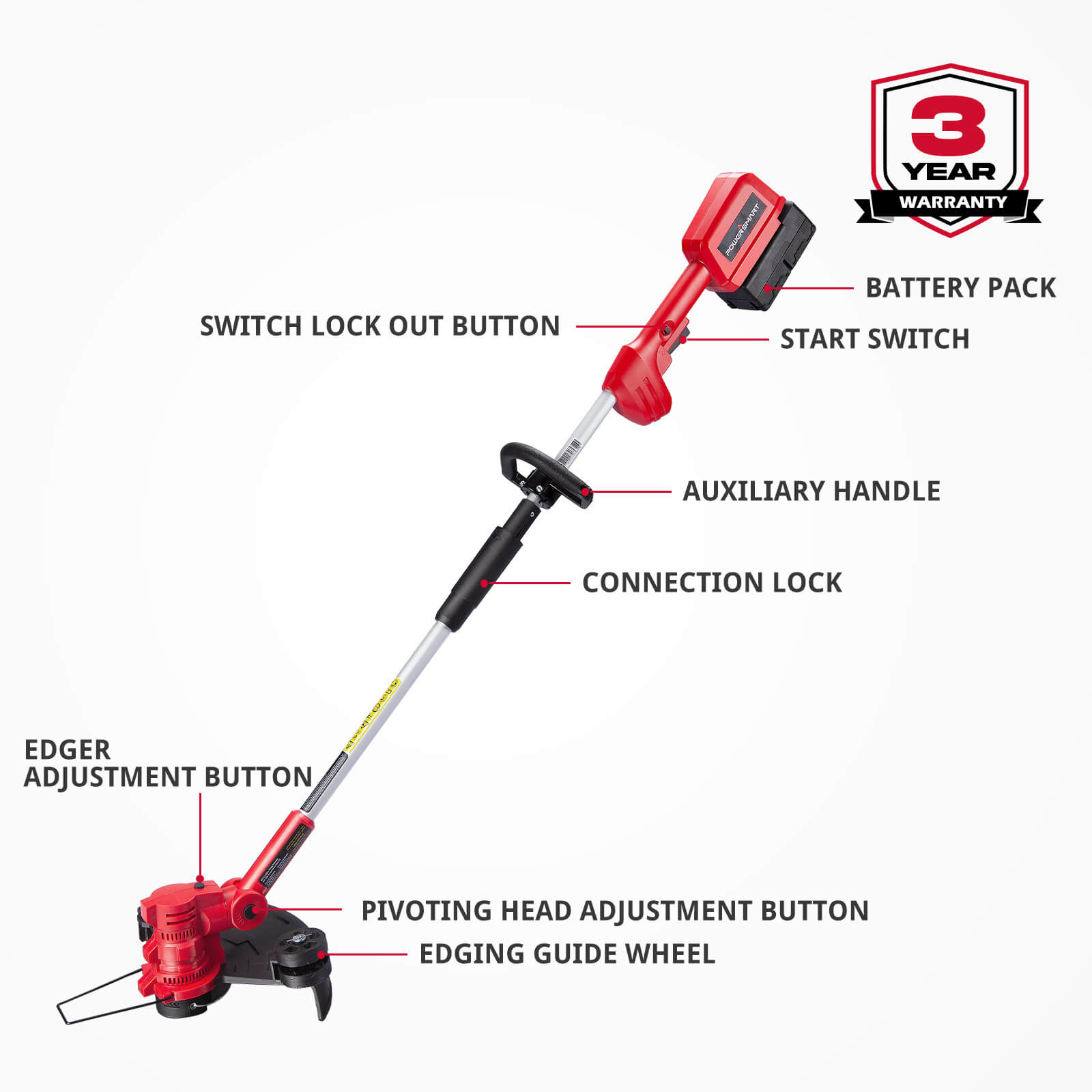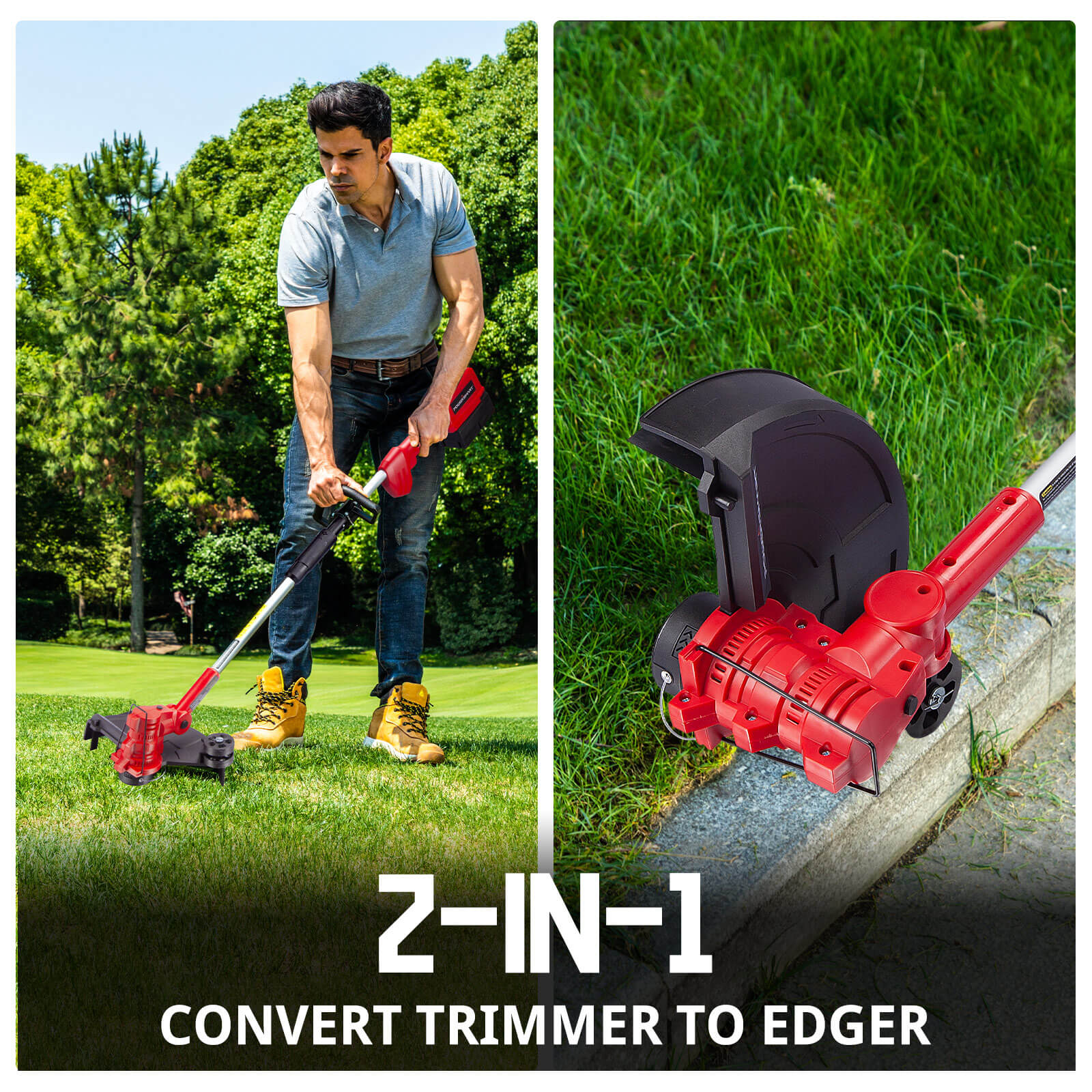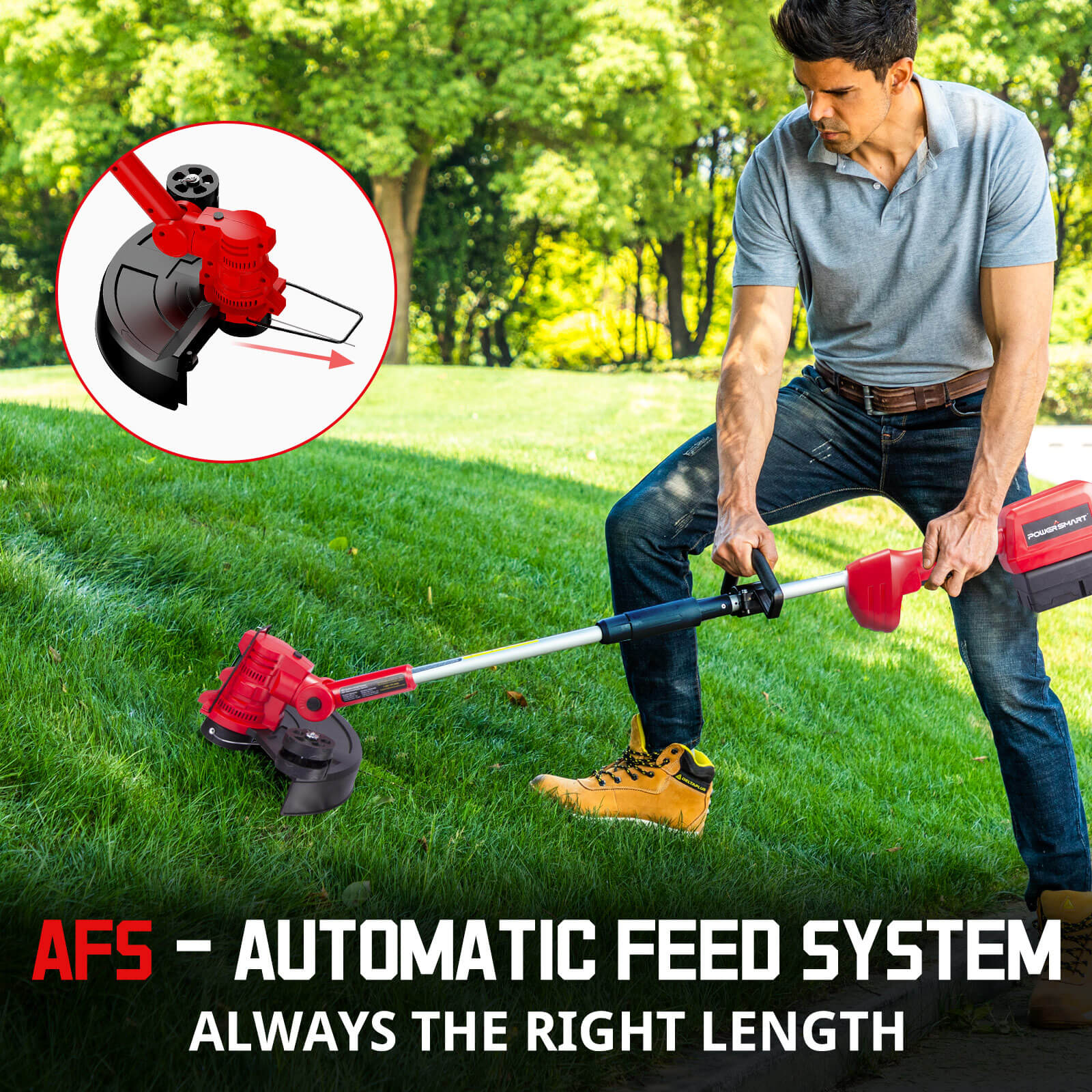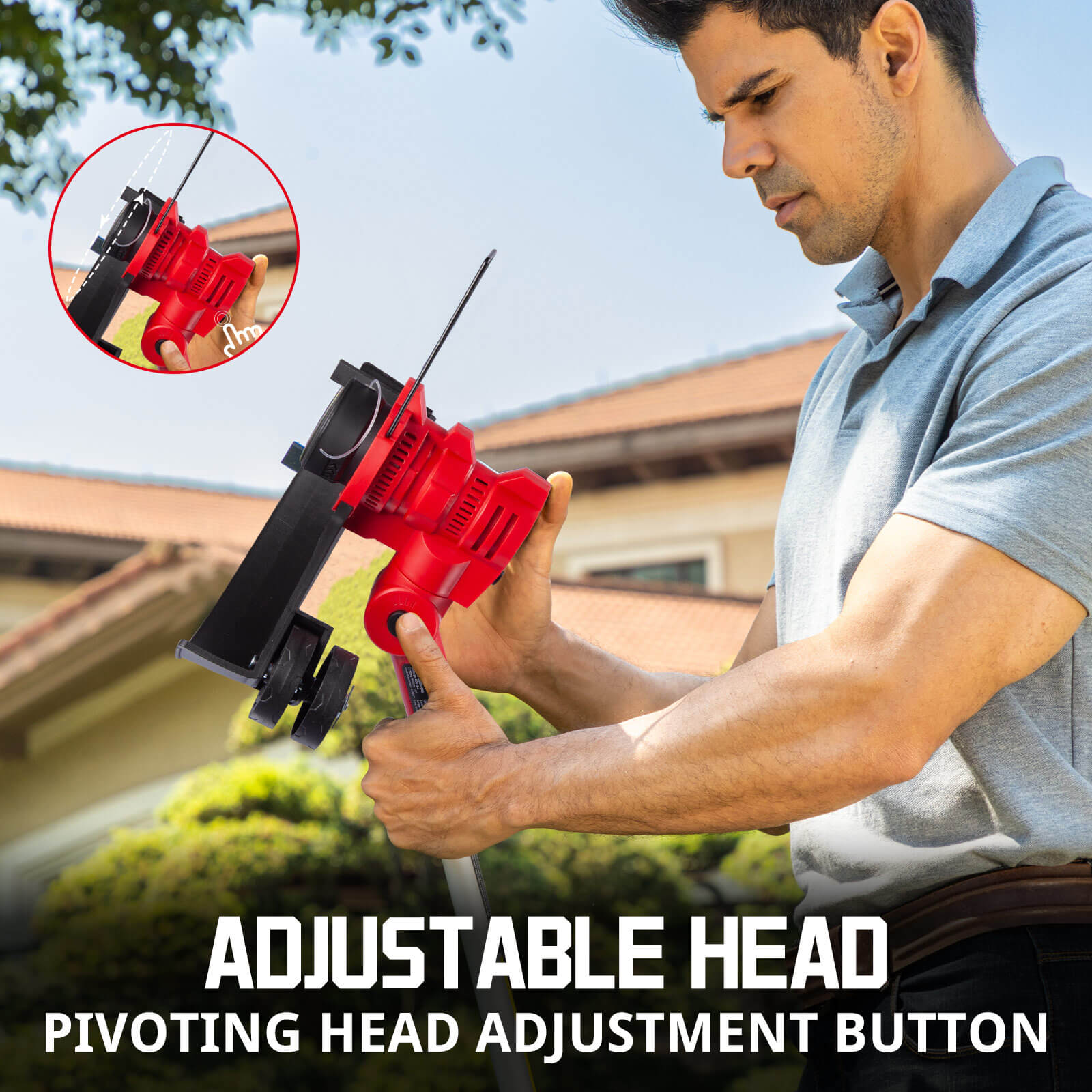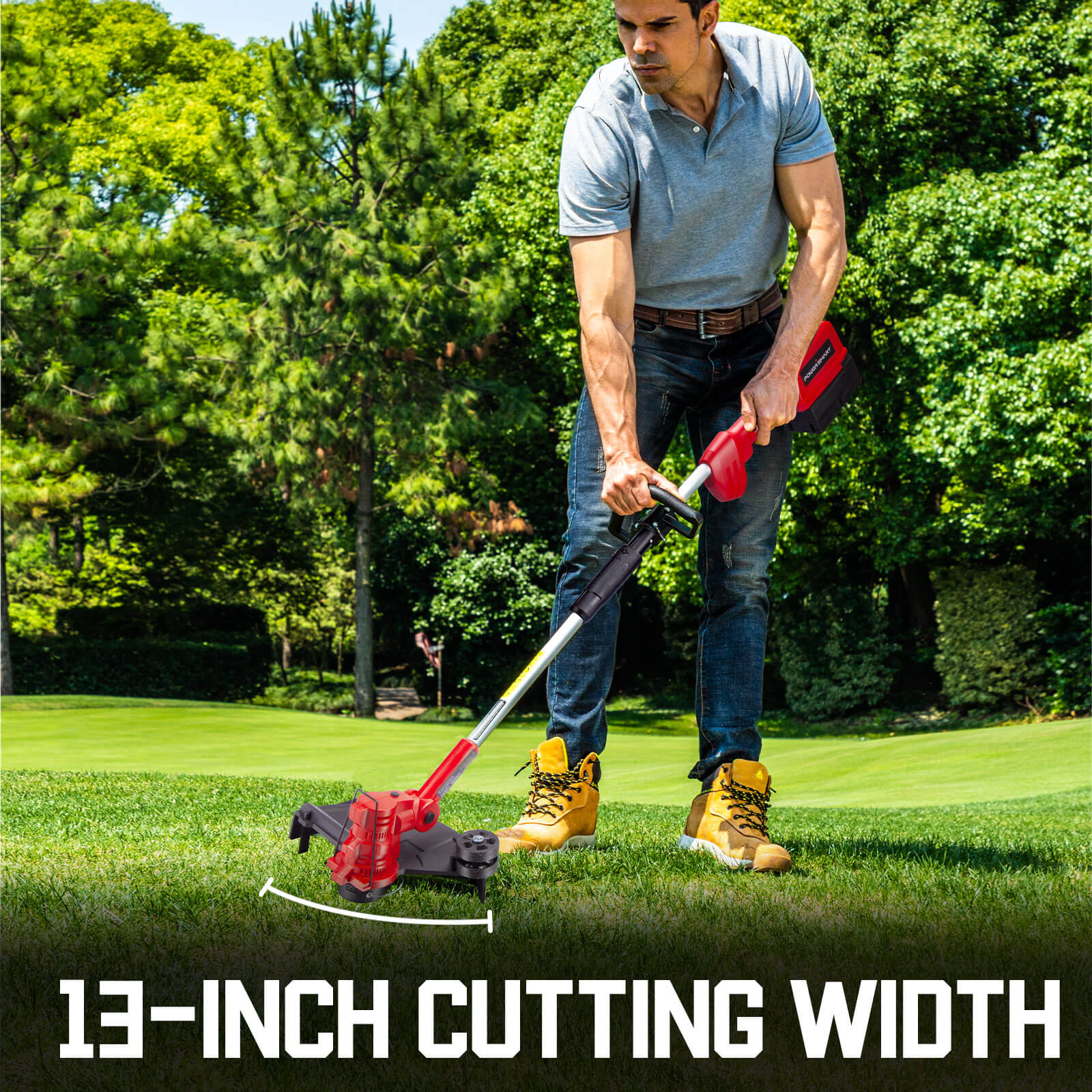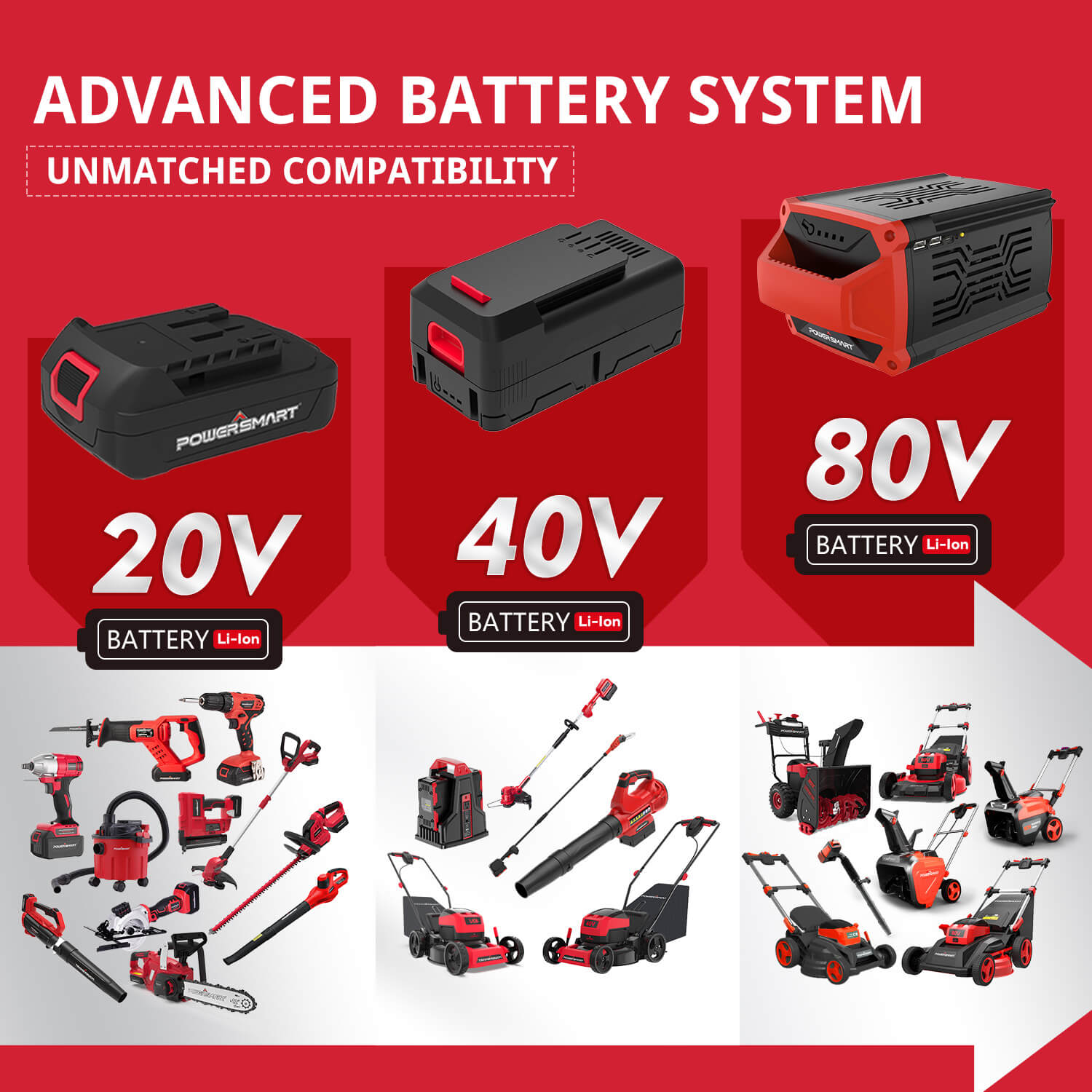 40V 13" Cordless String Trimmer Red w/ Battry & Charger DB2603RB
Sale price
$159.99
Regular price
Tax included and shipping calculated at checkout
● Extended Runtime: Enjoy double the usage with a 4.0Ah battery that offers up to 60 minutes of power, significantly outlasting the 2.0Ah variants.
● Versatile 13" Trimmer & Edger: Seamlessly transition between trimming and edging with a single button push. Experience ergonomic design paired with professional-grade precision.
● Advanced Auto Feed Spool: Benefit from a 0.065-inch auto-feed head, ensuring swift line advancement. Moreover, the innovative L-shaped blade offers adjustable cutting widths between 12 and 13 inches through a 180° rotation.
● Adaptable 2-Speed Control: Respond to varying lawn conditions by adjusting speed as needed. Dial it down when encountering tougher grass to prolong battery life.
● Hassle-Free Maintenance: Bask in the simplicity of our string trimmer—no gas, no oil, zero emissions. It not only starts instantly but is also quiet and powerful, perfect for gardens, yards, pathways, and patios.
40V 13" Cordless String Trimmer Red w/ Battry & Charger DB2603RB
Sale price
$159.99
Regular price
Descripition
Specifications
Reviews, Q&A
Manual & Documents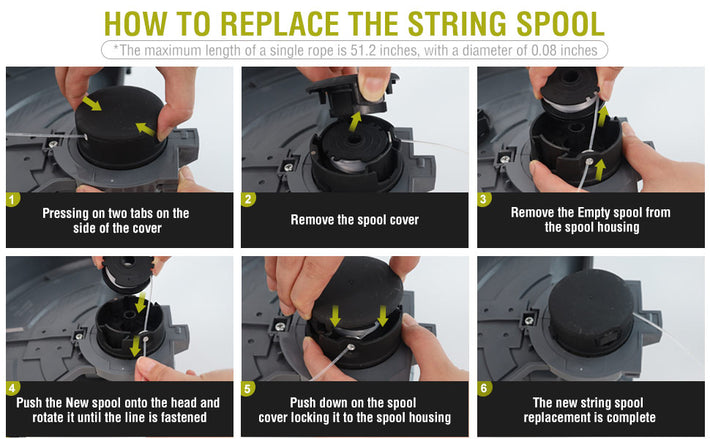 Press the two side tabs to easily open the spool cover. Gently grasp and remove the empty spool. Thread the line from your new spool through the eyelet. Push and rotate the spool onto the head until the line is securely in place. Ensure the spool cover is pressed down, locking it onto the spool housing. You're now set with your new string spool. Happy trimming!
Bottom L-shaped blade can be rotated 180° to change the cutting width from 12-inch to 13-inch.

Control the cutting speed, when you run into tougher grass, then dial it back down to increase runtime.

Quickly adjust the trimmer angle with the 4-position pivoting head at the press of a button for enhanced precision and versatility.

Included with three spool sets, ensuring uninterrupted trimming sessions and extended product longevity.
Trimmer line diameter: 0.065"

Battery type: 40V Lithium-ion
Packing list : Safety guard*1/Edging guide wheel*1/Battery and Charger*1/Screw M5*14mm*1/Spool*2/User manual*1/Auxiliary handle assembly*1(Auxiliary handle*1, M5 lock nut*4 ,M5*30 bolt*4, damping sleeve*1, locking block*1)