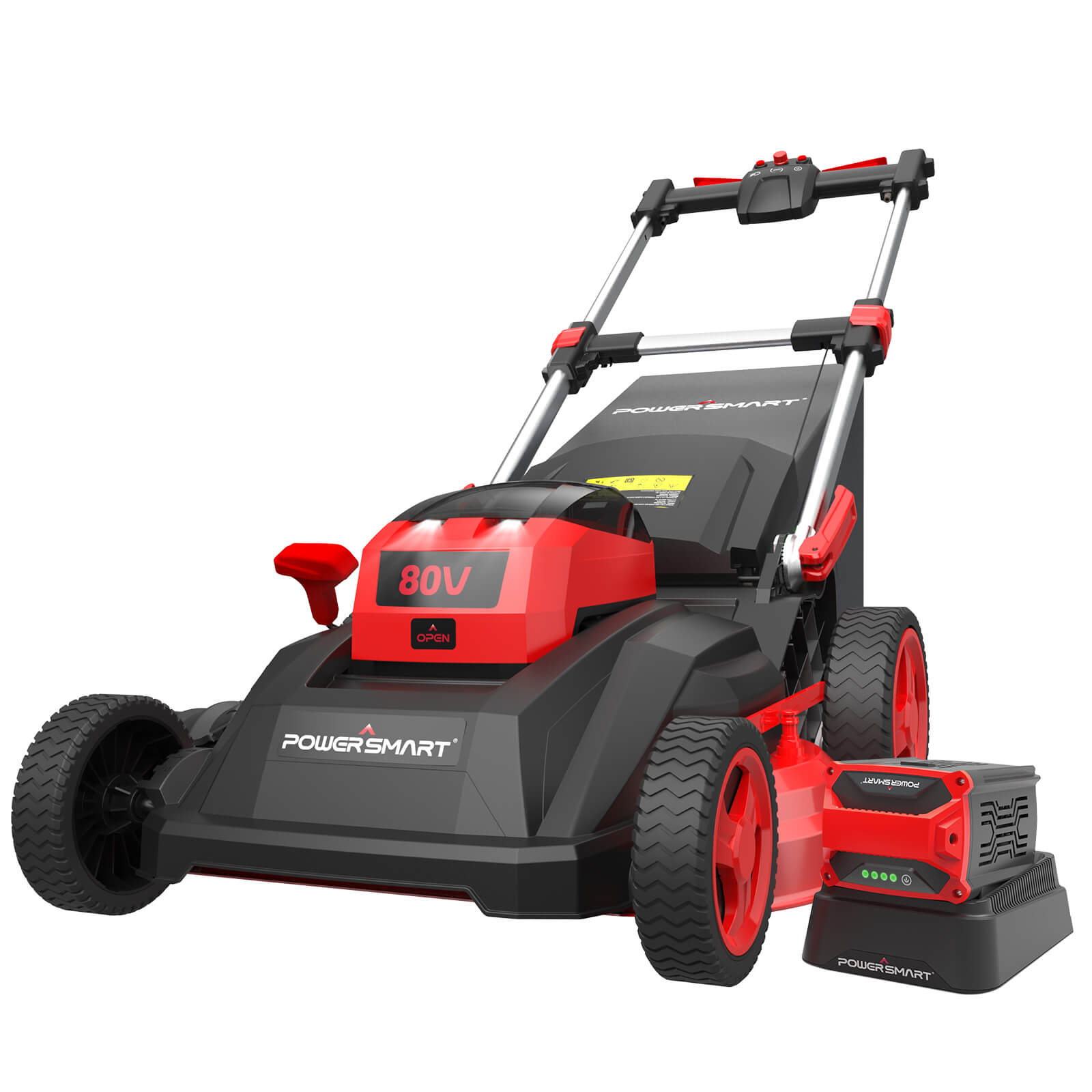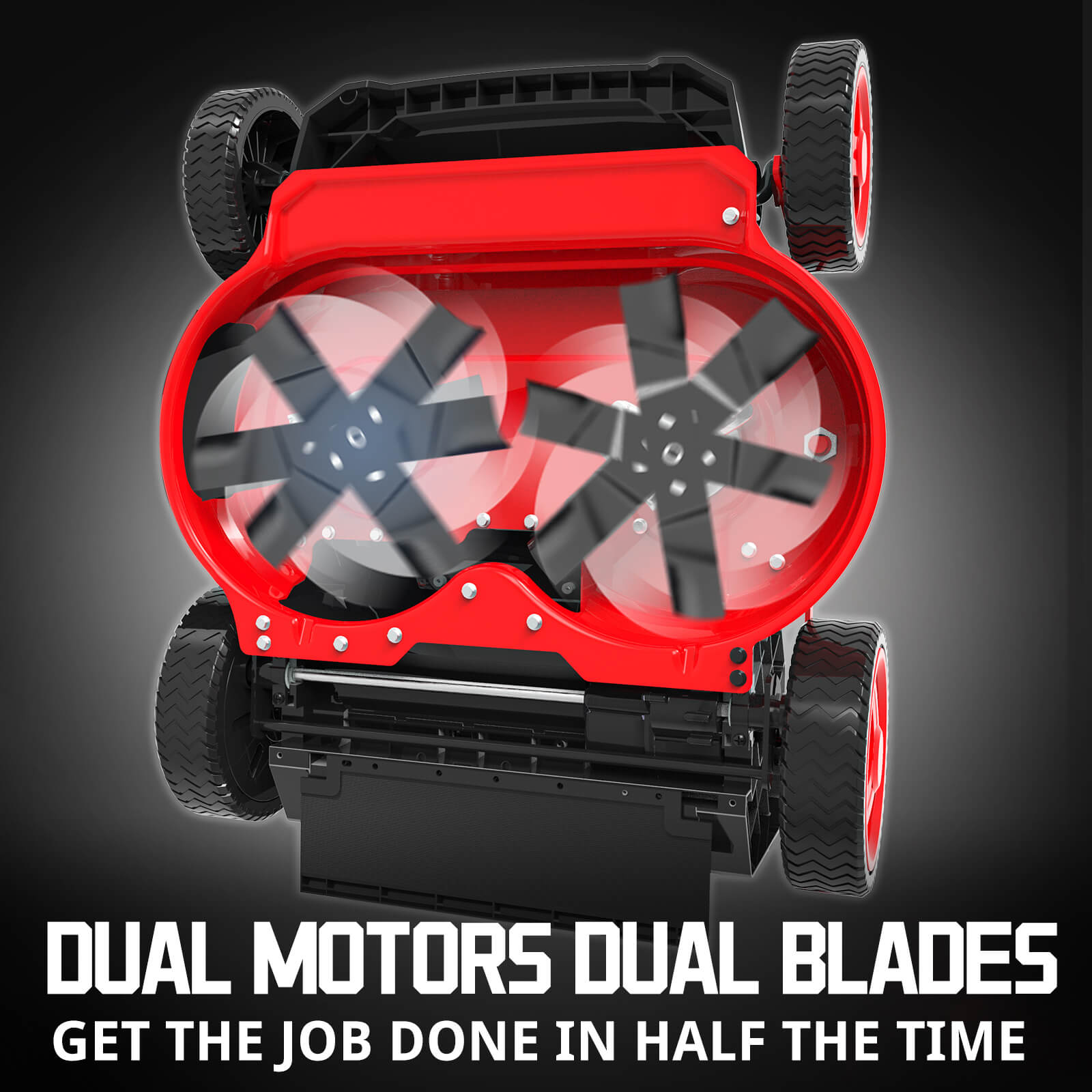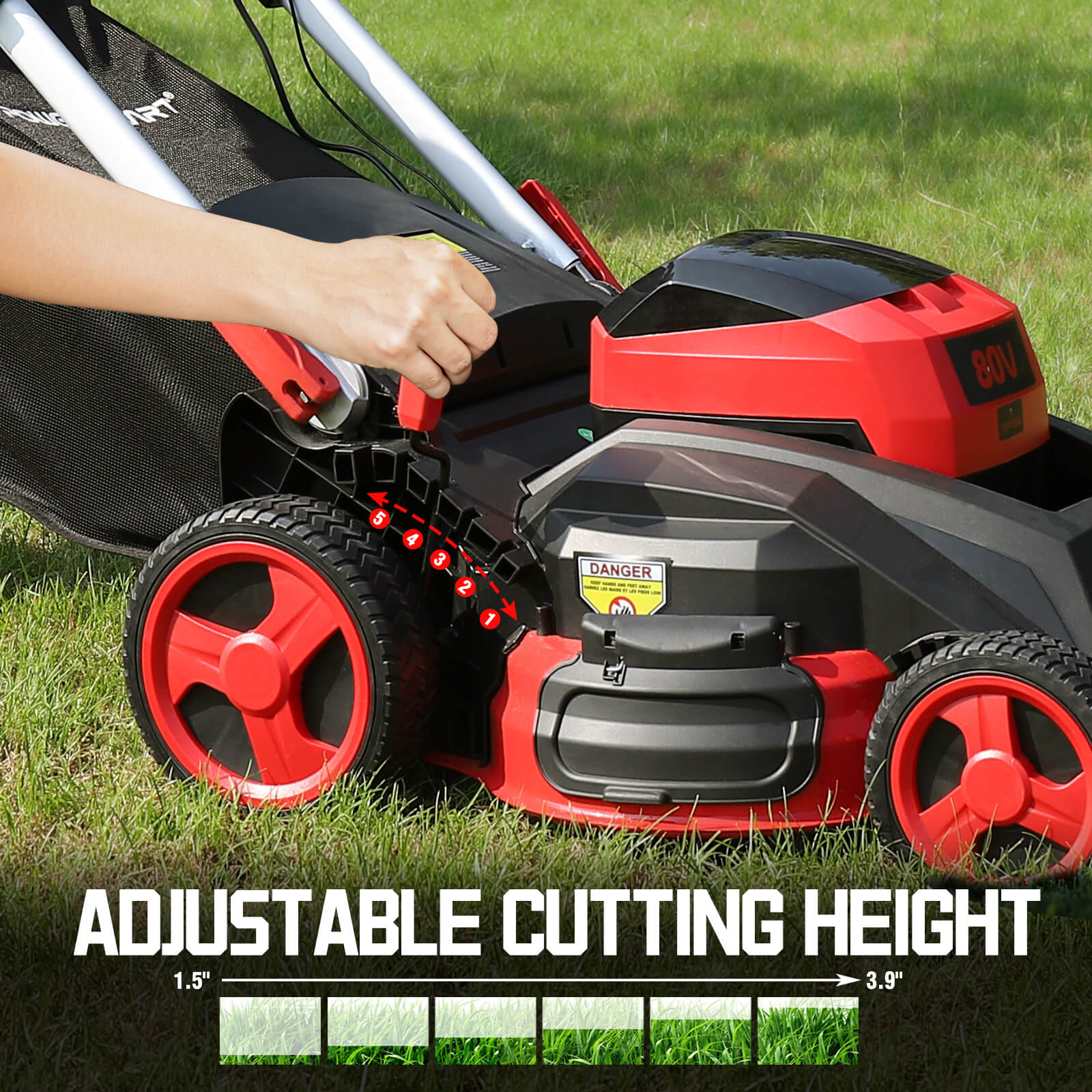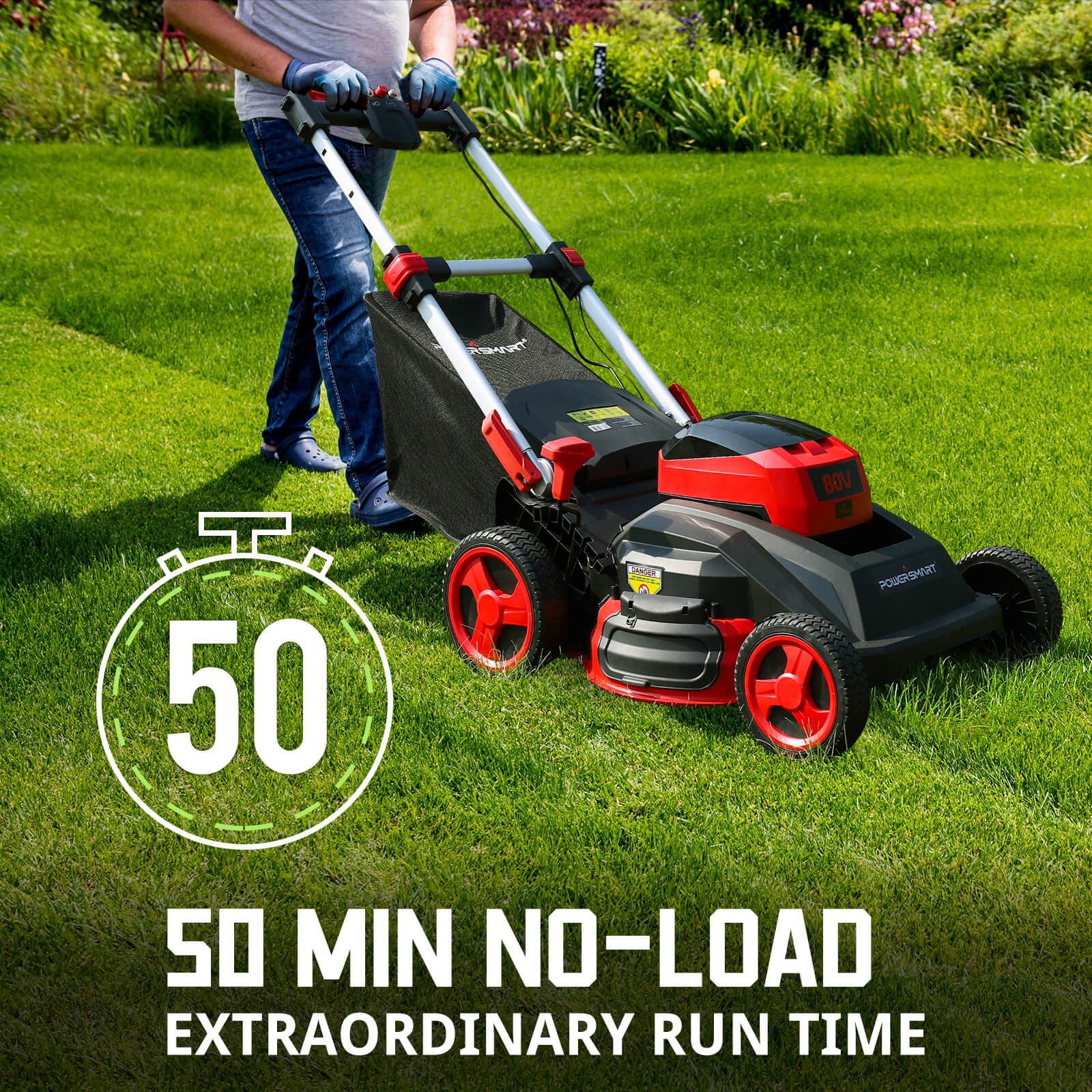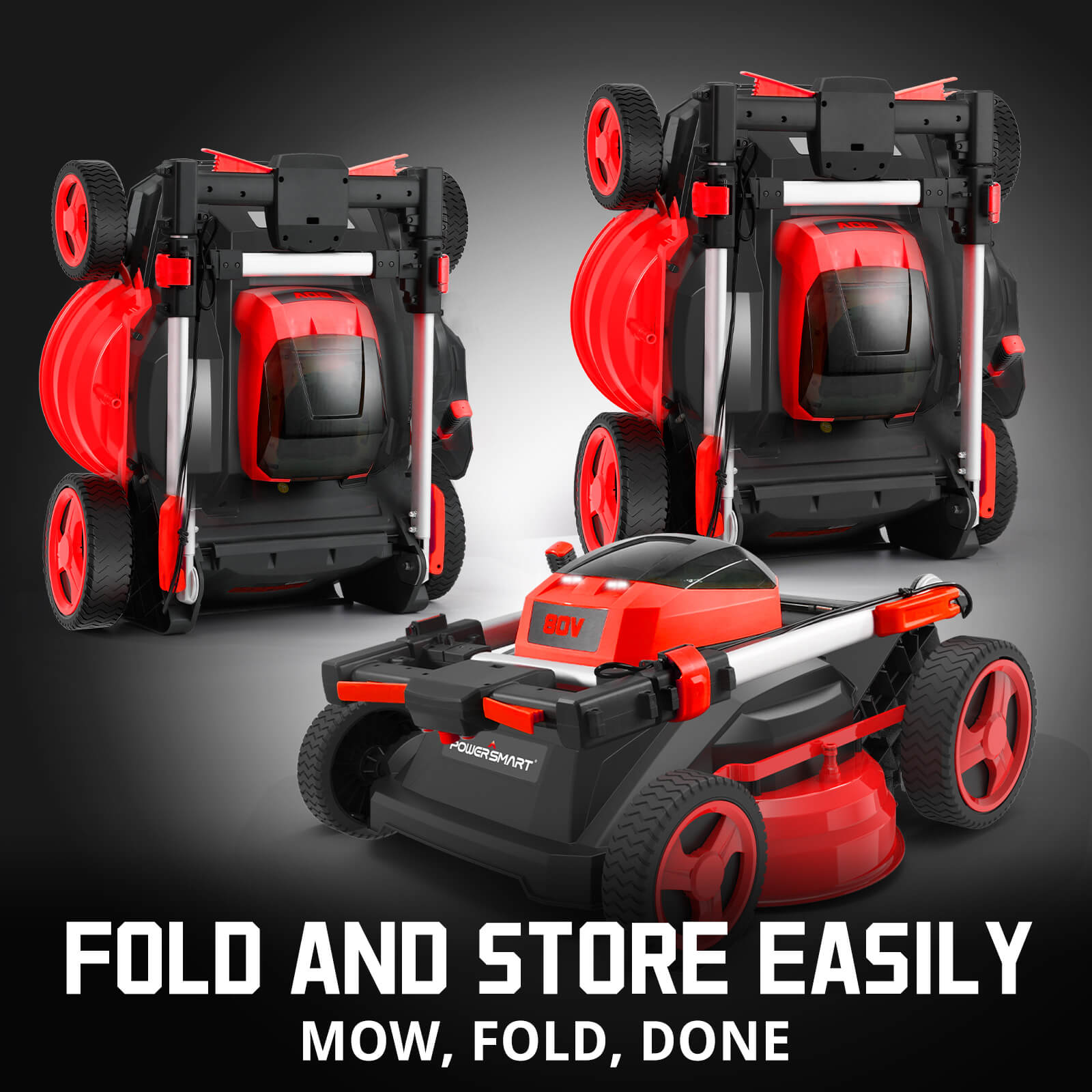 80V 26" Brushless Cordless Self-propelled Lawn Mower Red PS76826SRB
Sale price
$649.99
Regular price
$799.99
Tax included and shipping calculated at checkout
● Self-Propelled: Easy Climb Hills with Up to 20" Incline.
● Efficient Lawn Care: 26-Inch Double-Blade Mower with Dual Power.
● Effortless Cleaning: Equipped With The Water Pipe Joint, Squeaky Clean, Easily Clean The Underside Of The Deck.
● Unrestricted Freedom: No Cords, No Gas, Low Noise - Powered By 80V 6.0Ah Lithium-Ion Battery.
● Silent Efficiency: Brushless Motor Reduces Interference, Quiet Operation, Maintenance Free.
● Customized Cutting: 5-Speed Height Adjustment for Various Lawn Heights.
● Compact Convenience: Foldable Design for Space-Saving Storage.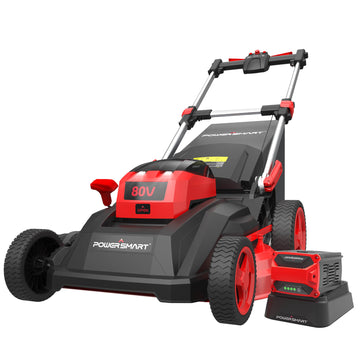 80V 26" Brushless Cordless Self-propelled Lawn Mower Red PS76826SRB
Sale price
$649.99
Regular price
$799.99
Descripition
Specifications
Reviews, Q&A
Manual & Documents
Discover the future of hassle-free lawn care with PowerSmart cordless mower. Designed for efficiency, its powerful battery offers an impressive 60-minute run time, allowing you to cover more ground without pause. Say goodbye to constant recharging and welcome uninterrupted, optimal performance tailored for impeccable lawns.
Equipped with twin motors and dual blades, PowerSmart cordless lawn mower ensures your mowing efficiency is doubled, delivering a flawless cut in half the time
Experience effortless lawn care with PowerSmart Cordless Lawn Mower, equipped with two ultra-quiet, maintenance-free Brushless Motor for high-performance gardening.

Featuring built-in LED lights, PowerSmart 80V cordless lawn mower ensures you can continue your lawn care without the constraints of daylight, guaranteeing a perfect trim even as the sun sets.

Achieve seamless lawn care with our 80V 6.0Ah Lithium battery, combining impressive longevity with efficient energy release.
Battery Type: 80V 6Ah Lithium-ion

Height Adjustments: 5 Position

Grass Catcher Capacity: 18.5 Gallon

Wheel: Front 8 inch、Rear 10 inch

Weight (with Battery): 76.2 lbs

Packing List : Lawn Mower*1、Side Discharge*1、Grass Catcher Bag*1、Safety Key*1、Battery Pack*1、Charger*1、User Manual*1、Plug*1.