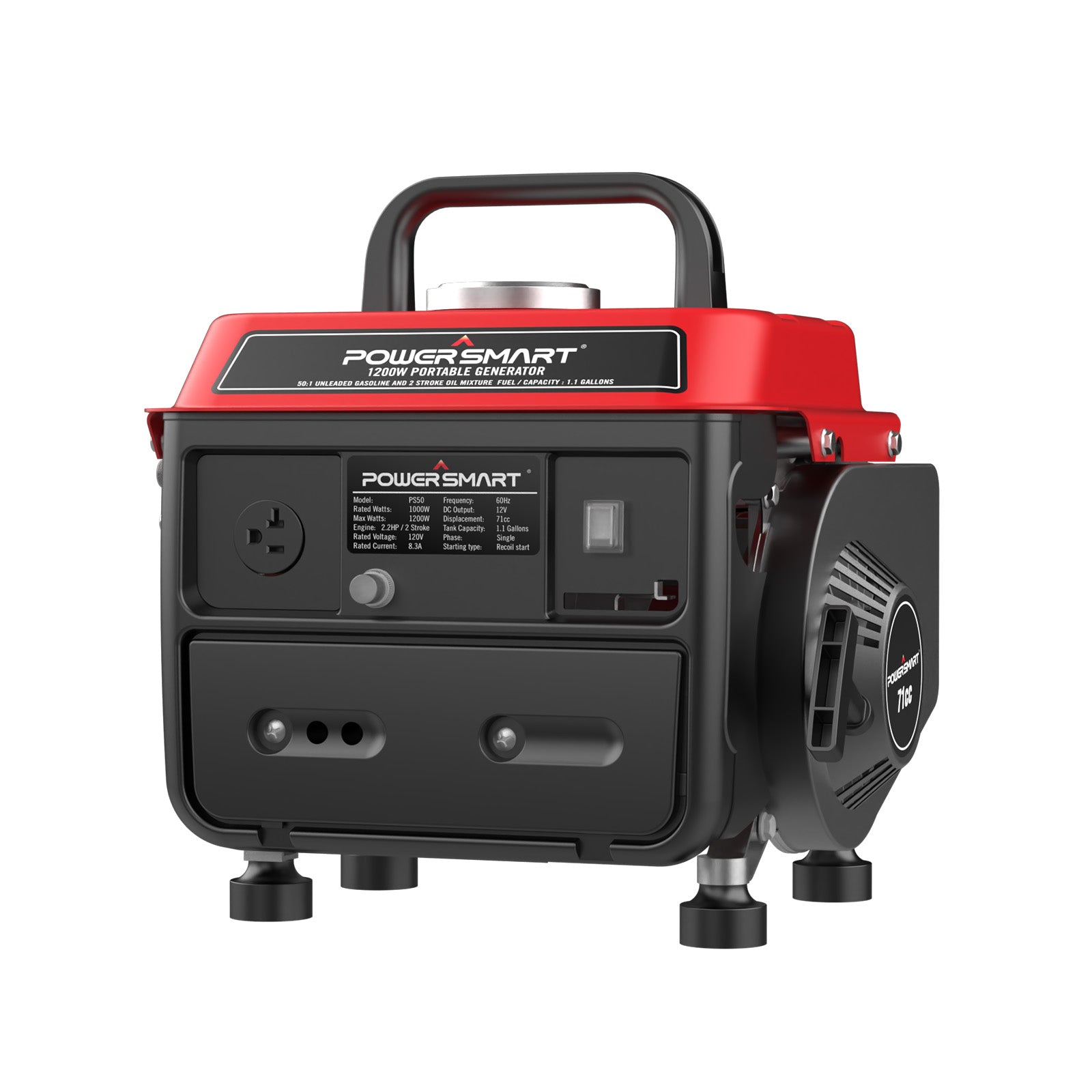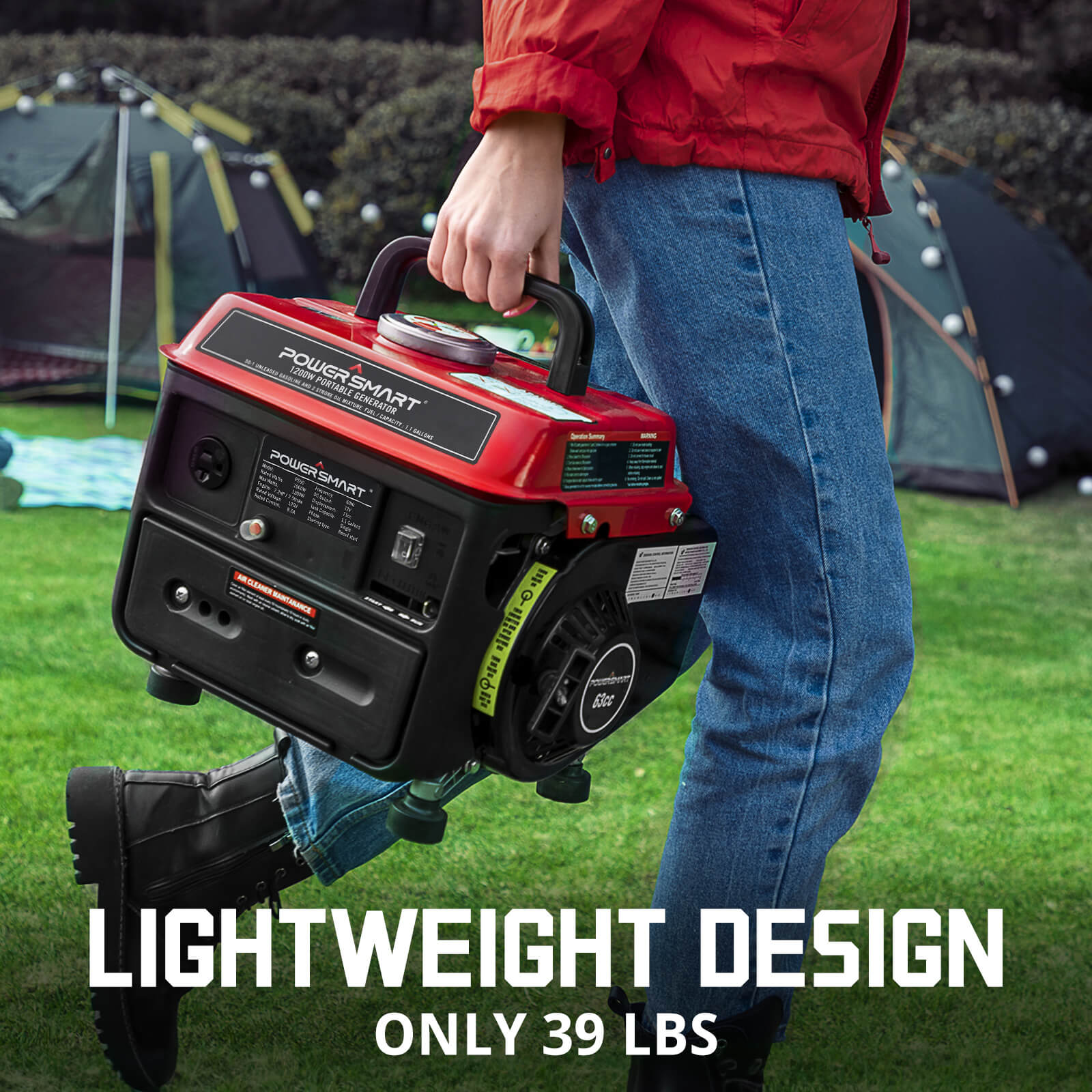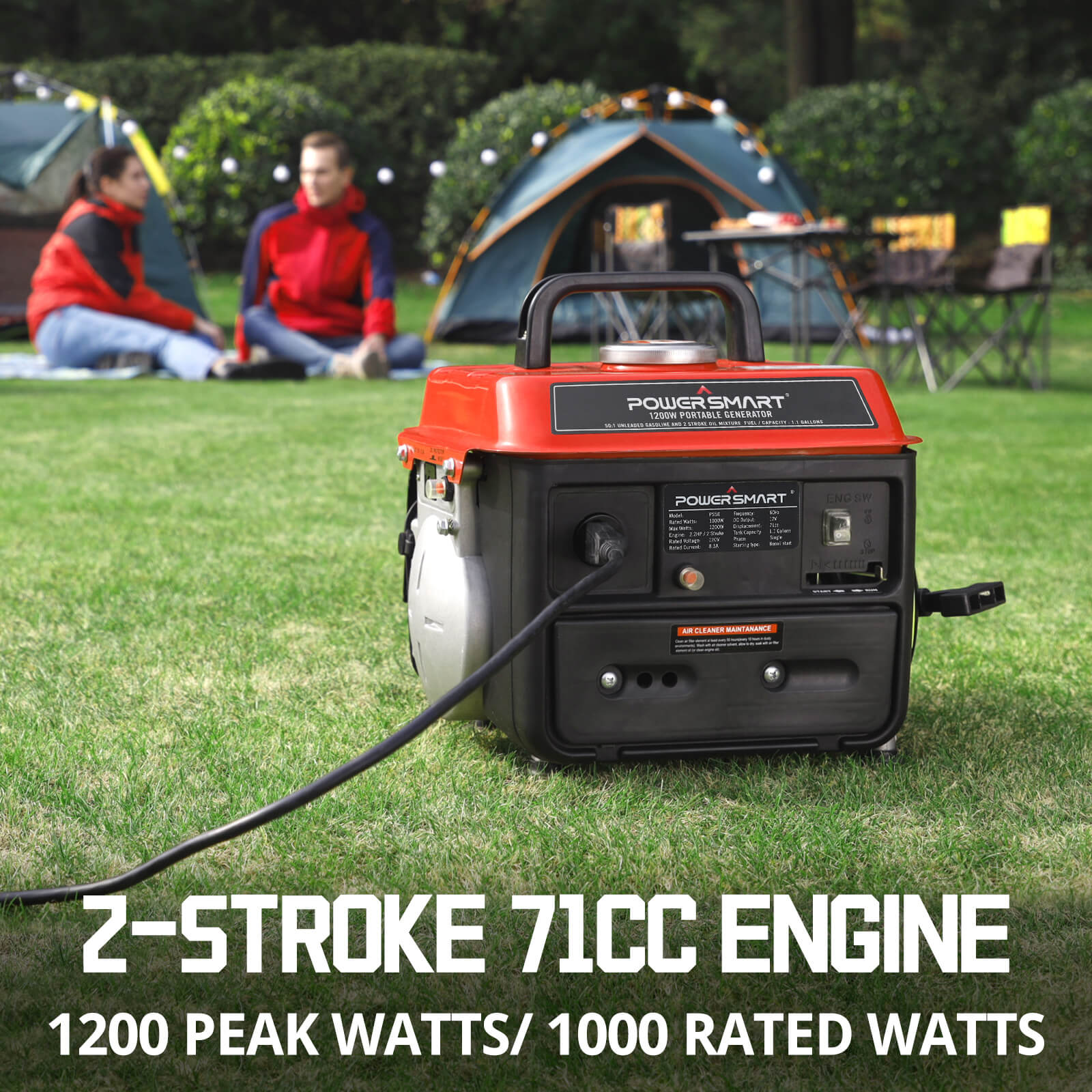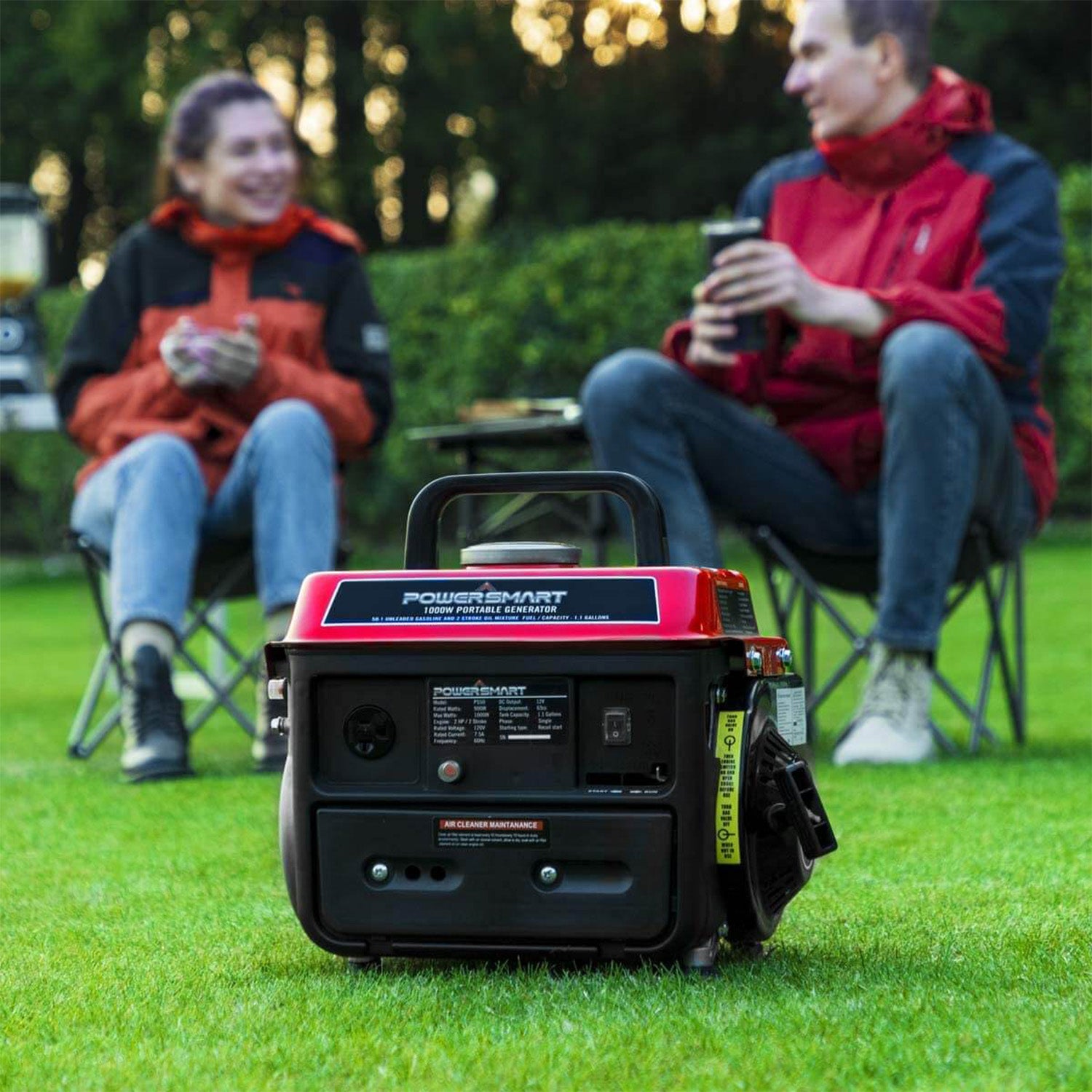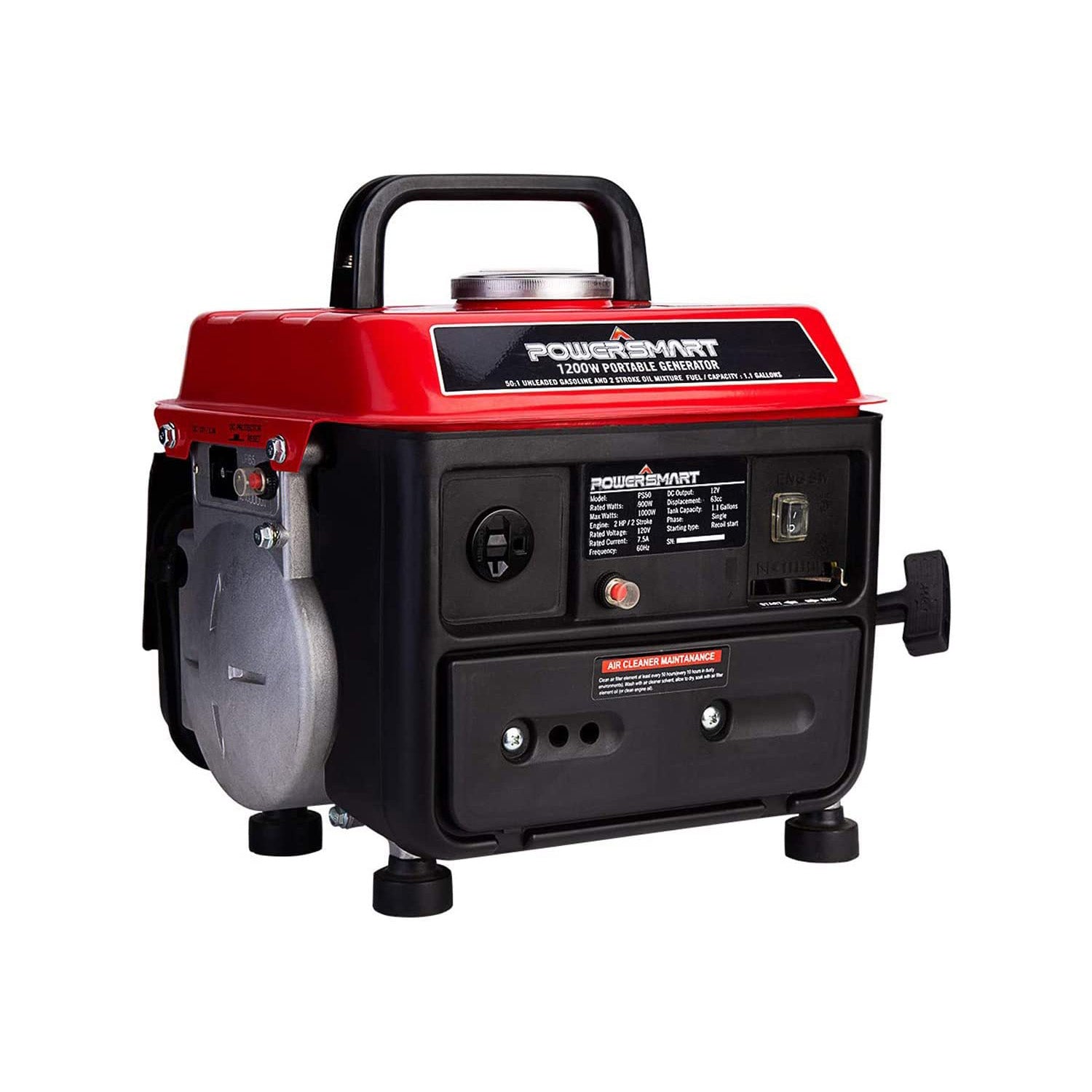 1200W 2 Stroke Portable Generator for Home Outdoor Use PS50A
Sale price
$169.99
Regular price
$199.99
Tax included and shipping calculated at checkout
● Functional Design: 2-stroke generator includes a single-cylinder forced air cooling system, rated power 900W, surge power 1000W, generator displacement is 63cc, spark gap is 0.028-0.031 inches, weight is 39lbs, size is 16*14* 13.8inches, compact and small size, light and safe, powerful power can meet any demand.
● Clean Energy: The generator contains an air filter, which can be cleaned and detached, a 120V household power socket, and a 12V DC output, which can provide clean power for mobile phones, notebooks, and other outdoor electronic products and other sensitive equipment, provide safe power, easy to use and apply for camping and emergency power outages, the generator has a displacement of 63cc and has a handle for easy transportation.
● Wide Range of Applications: Suitable for camping sites, construction sites, mobile equipment, and power outage emergency situations, can provide safe power for different required household appliances, easy to carry out, easy to assemble, pull and use.
● Low Noise and High Efficiencies: It uses a mixture of oil and gas, so there is no need to change the oil. It contains a 1.1-gallon mailbox, which can run for 5 hours at half load, low decibels, no noise, and provides a quiet environment.
● Simple Operation: easy to assemble, uses oil/gas mix fuel so there's no need for oil changes. Durable and the structure of the whole machine is relatively simple, the failure rate is low.
● Customer Satisfaction: Our team provides high-quality and high-quality service. Our products have a 2-year warranty. If you have any questions, you can contact us and we will reply within 24 hours.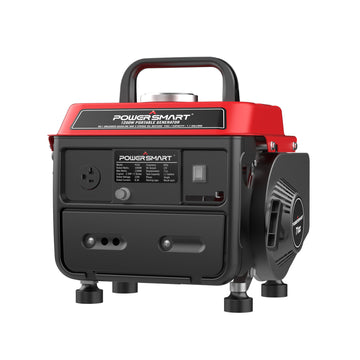 1200W 2 Stroke Portable Generator for Home Outdoor Use PS50A
Sale price
$169.99
Regular price
$199.99
Descripition
Specifications
Reviews, Q&A
Manual & Documents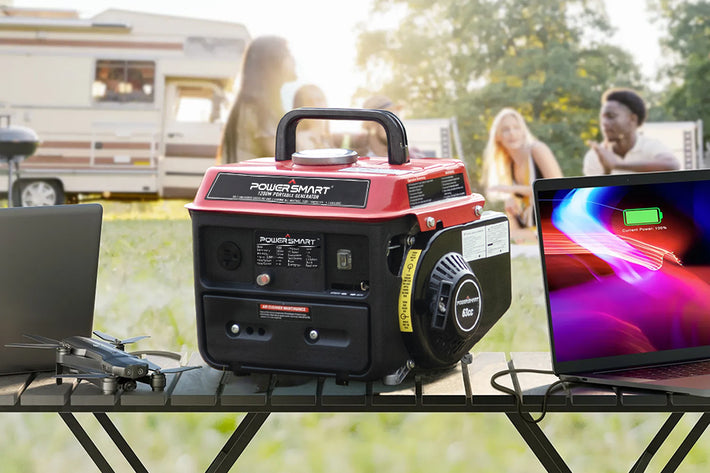 This portable generator is equipped with a 71cc 2-stroke engine, producing 1200 peak watts and 1000 running watts. With a 120V household power socket and a 12V DC output, it delivers reliable power and limits total harmonic distortion to under 1.2%, ensuring the safe operation of laptops, cellphones, tablets, and other sensitive electronics. Its 1.1-gallon fuel tank offers up to 5 hours of operation at half load. Weighing only 39 lbs, this generator is the perfect companion for camping trips and other recreational outings.
It weighs 39 pounds and can be moved easily with a handle.

71cc 2-stroke engine with recoil start, pull to start the generator.

1.1 gallon tank and uses gasoline & oil mixture (50:1) to provide you with power.

5 hours running time of half-load operation. Complete with one 120V AC outlets and one 12V DC output.
Run time on 50% load: 5 Hours

Volume Level: 49 dB at 23 Feet

Packing list : Generator * 1+Manual * 1